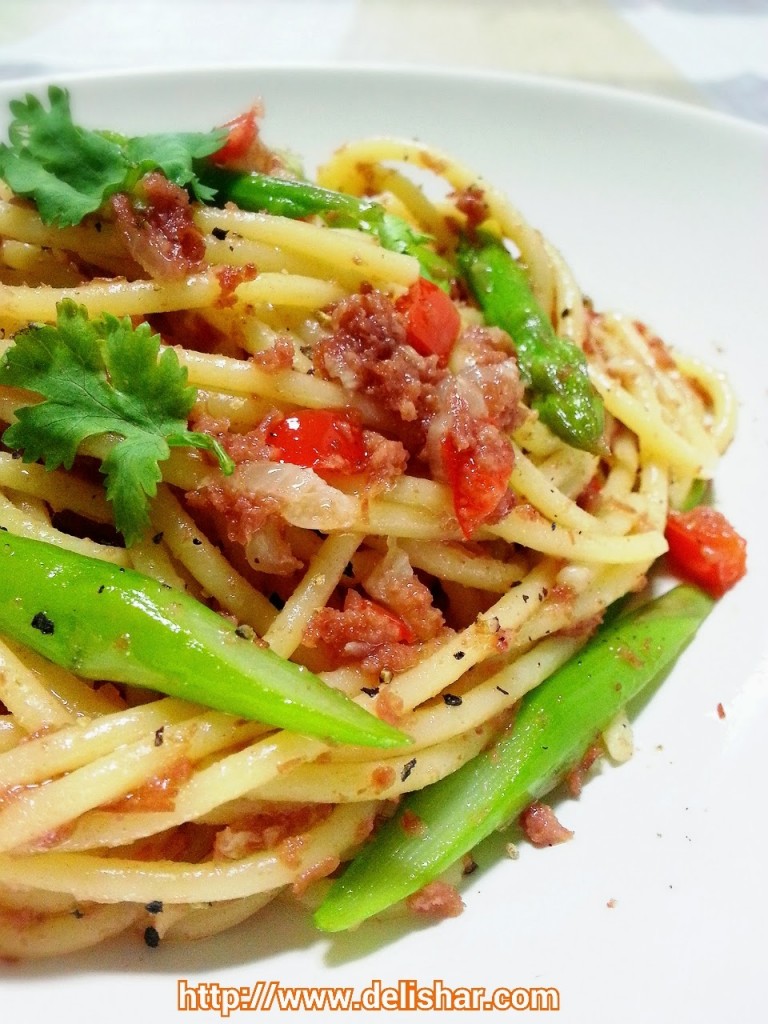 Another 15 minutes meal to add to the list! This is a no nonsense and pretty straight forward recipe that doesn't need much preparation. Great for busy week nights or quick lunch on the weekends. I made this for my helper and I last Sunday as I was craving for corn beef after I saw a can of Libby's trying to woo me with it's shiny armour. It didn't need to put in much effort before I caved, and started rummaging through my vegetable chiller in hopes of something equally delicious to pair it with. I'm pretty sure I heaved a sigh of relief when I found a bunch of fresh Thai asparagus laying in the comer of the drawer, looking eager to be used. Then my pots, knife, and cutting board sprang into action, and very soon after I became a very happy woman. 🙂 Here was how this simple yet delicious recipe was made.
Do take part in the current giveaway: Wilton 12 Piece Cupcake Decorating Set!
Ingredients (Serves 2)
2 servings spaghetti
1/4 cup corn beef (I used Libby's canned corn beef)
4 tbsp olive oil
1 chilli padi, seeded and thinly sliced (optional)
2 tbsp diced red pepper
2 tbsp diced onion
2-3 cloves garlic, minced
4 stalks Thai asparagus, woody ends trimmed and cut into 1.5 inch pieces
Salt and pepper to taste
Chopped parsley to garnish
Method
Bring a pot of water to boil, add salt, and start cooking your pasta.
A minute before your pasta is al dente, add in your asparagus.
Meanwhile, heat sauce pan on med with oil.
Add your corn beef, garlic, onions, red pepper, and chilli.
Lower heat to med-low and allow to cook for 8-10 mins.
When pasta is done, drain it.
Then toss pasta in corn beef mixture.
Season with salt (if needed) and pepper.
Garnish with chopped parsley.