Can I please tell you that these brownies are amazing?! One of the best brownies I've had, besides the S'mores Milo Brownies of course. Heeeeeeee… I tried to describe these brownies, but quite honestly, I don't think I can do them any justice. You have got to try it at least once. It's so quick and simple to make them, no need for a double boiler, no need to melt anything.
Just 2 large mixing bowl, your ingredients, baking pan, your pre-heated oven, a craving for some delicious dessert, and you are good to go! I love making those swirls, the process is so therapeutic, and it makes me feel a little artsy. I like to think that every swirled cake is unique because you can't replicate the exact same swirl for each cake you bake even if you try. Here is a picture of how the brownie looks like when I cut into it, and just seconds before I stuffed my face with it. 😀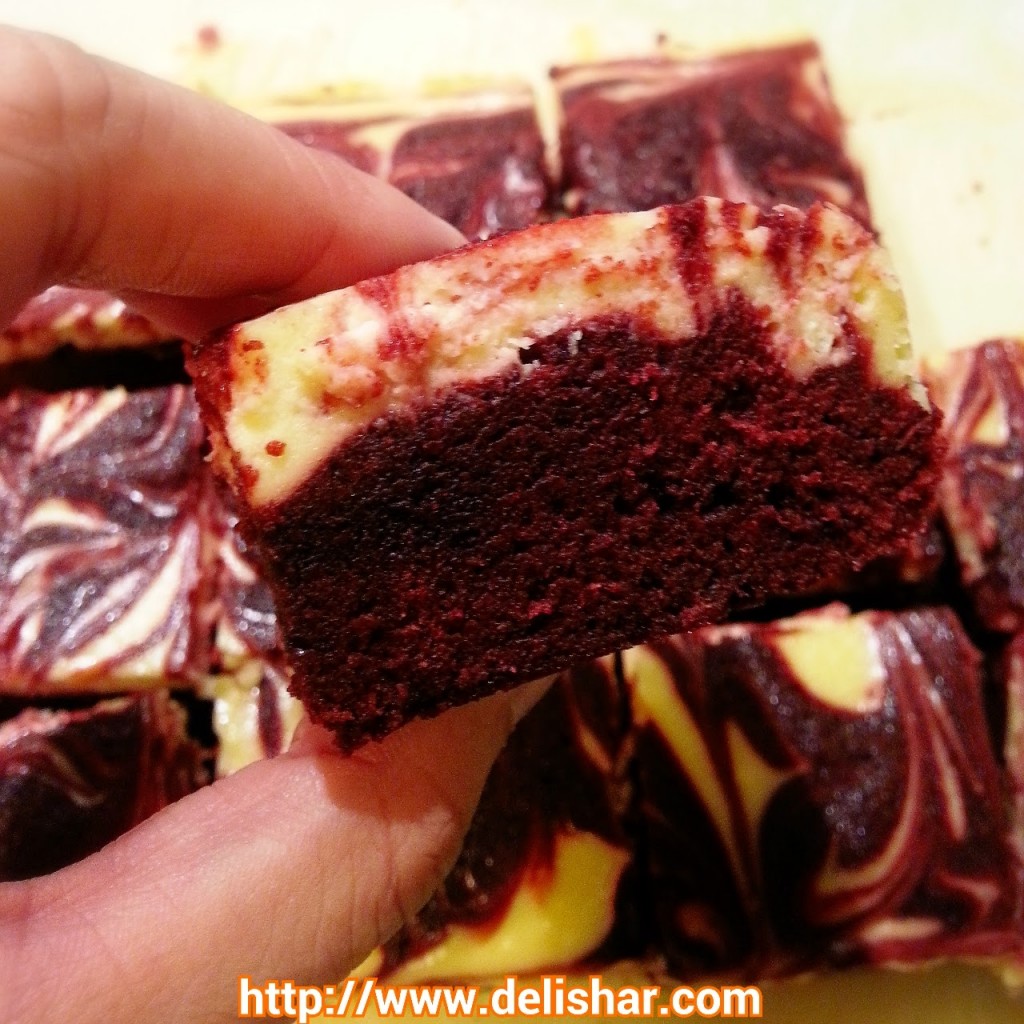 Here's how the little slices of velvety heaven was made.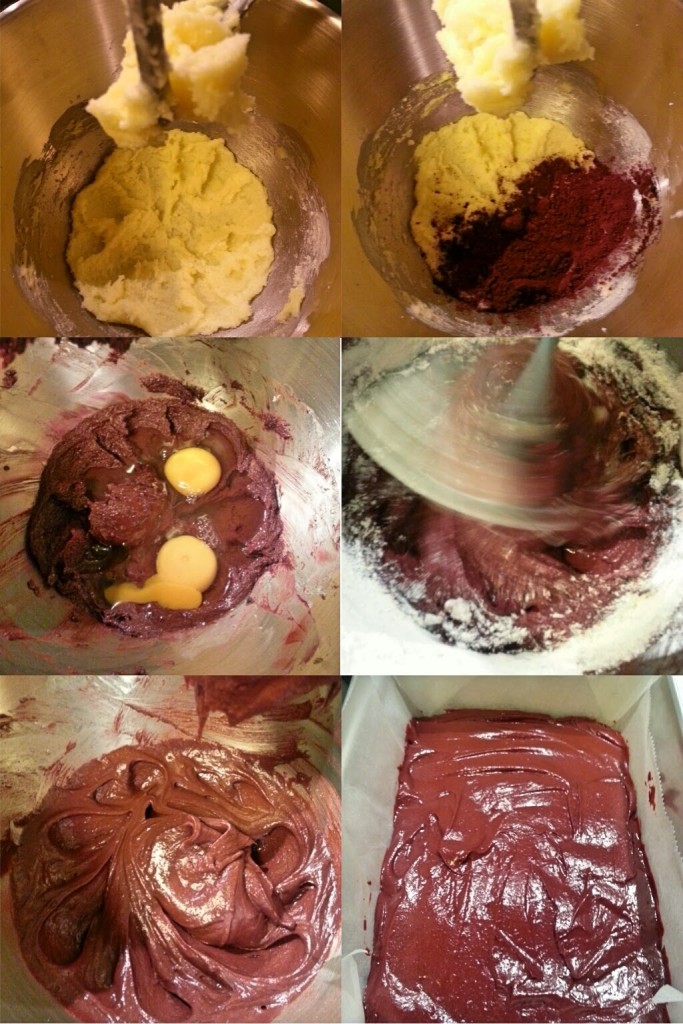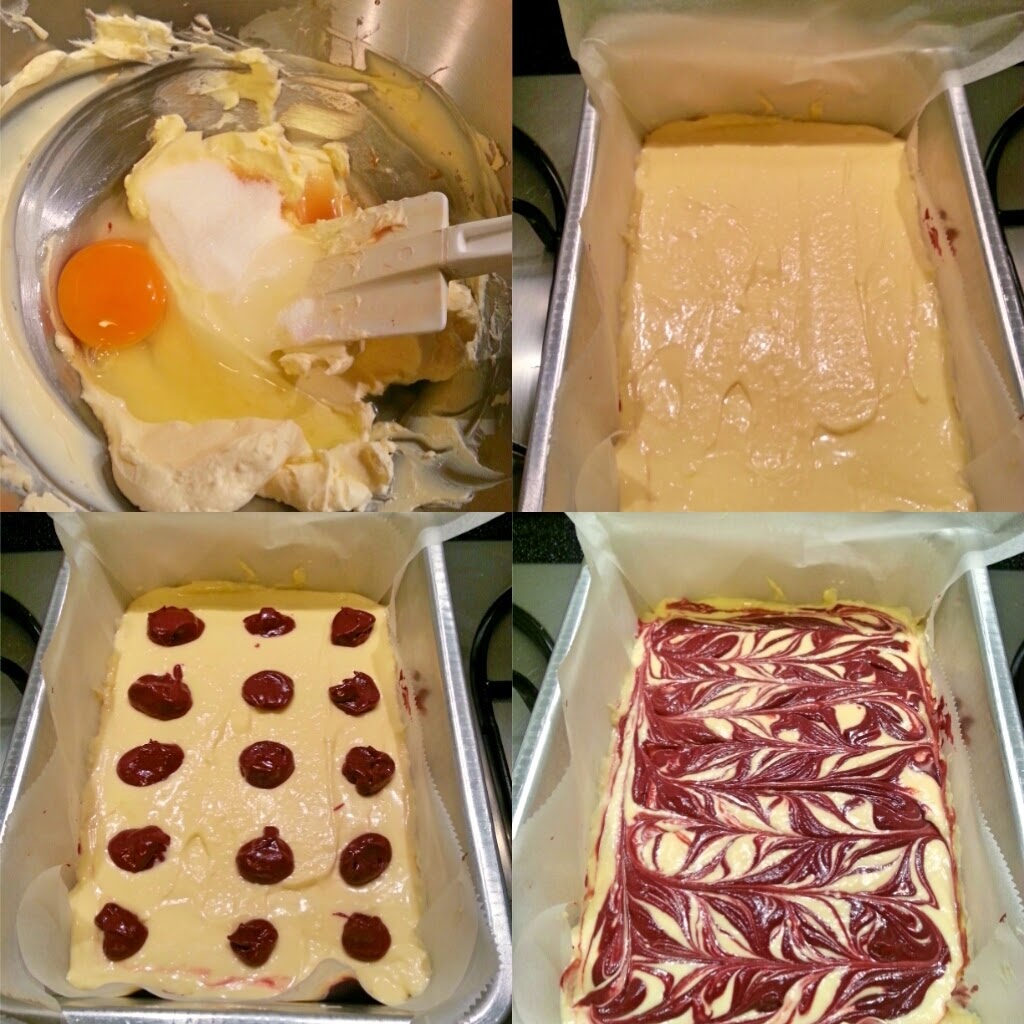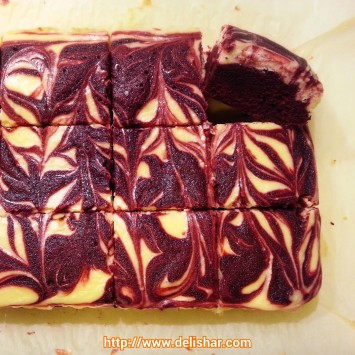 Red Velvet Cheesecake Brownies
8x8 inch pan
Ingredients
Red Velvet
1/2

cup

113g unsalted butter, softened

2/3

cup

134g caster sugar

3/4

cup

96g all purpose flour

1/4

cup

30g good quality cocoa powder

1/4

tsp

salt

2

eggs

60-65g each, shell on

1

tsp

apple cider vinegar

1

tsp

vanilla extract

1

tbsp

red food colouring or until desired colour

optional
Cream Cheesecake
8

oz

226g pack cream cheese, softened at room temp

3-4

tbsp

caster sugar

1

tsp

vanilla extract

1

egg
Instructions
Red Velvet
Preheat oven to 176C.

Line your 8x8 inch pan.  I used a 10x6.

In your mixing bowl, beat sugar and butter until light and fluffy.

Add cocoa powder, beat until combined.

Add red food colouring, vinegar, and vanilla extract.

Mix to combine, then add in eggs.

Beat to combine and add flour.

Mix until combined.

Reserve about 1/4 cup batter for swirling.

Pour the batter into lined pan, and smooth out the top.

Then prepare cheesecake batter.
Cheesecake Batter
Use a spatula to soften the cheese before adding vanilla, sugar, and eggs.

Switch to whisk and whisk until combined.

Carefully pour mixture over brownie batter and smooth out the top.

Using a teaspoon, scoop dollops of reserved brownie batter on top of cheesecake batter.

Then use a tooth pick, skewer, or back of a butter knife to create swirls.

Bake for 30-35 mins at 176C.

Allow to cool completely before slicing it into squares.
Notes
Use this link for cups to grams conversion
http://dish.allrecipes.com/cup-to-gram-conversions/
Adapted from Laura in The Kitchen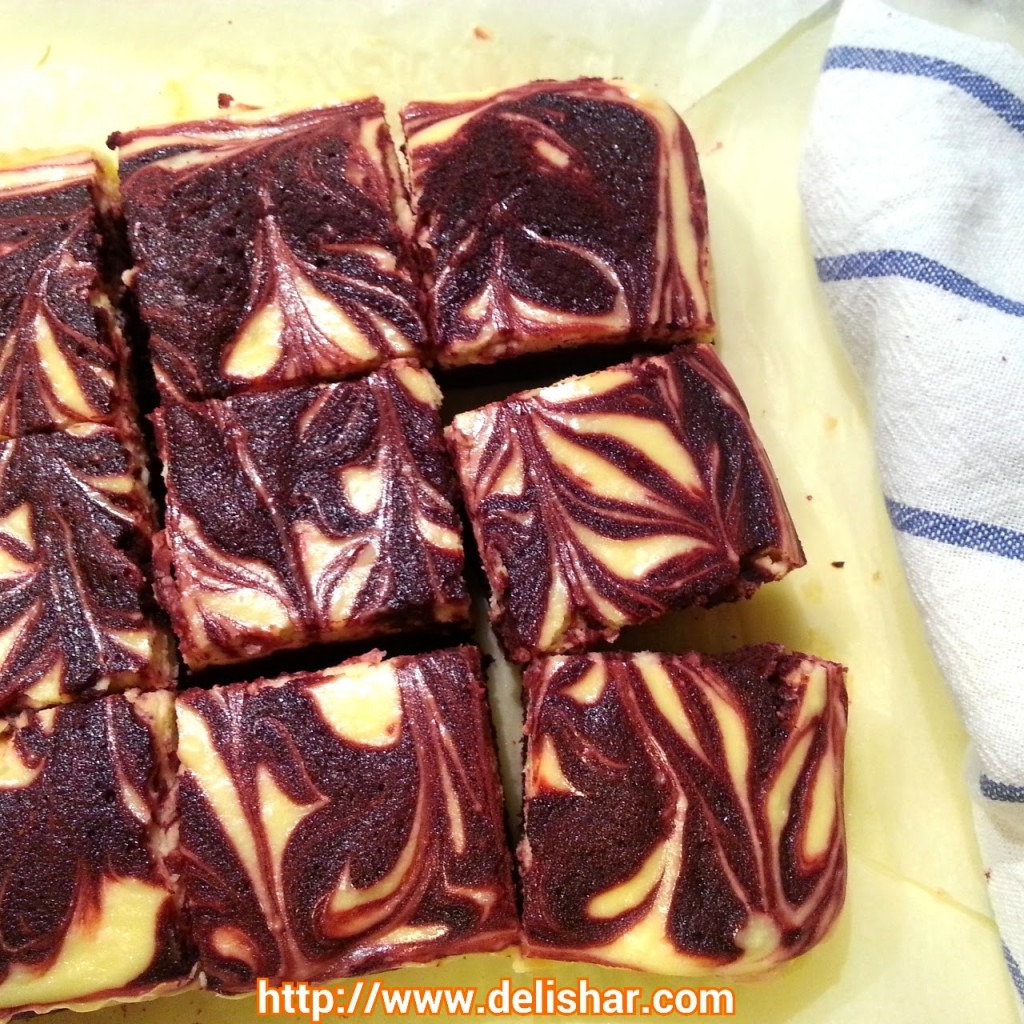 Serve with a glass of cold milk, and try not to eat everything!
Bon appetit!!