Do you like your dessert cold or warm? Personally, I prefer my desserts warm. I even heat up some of my cakes if I have the option to. Well, I suppose the only exception will be ice-cream, but I'm not a big fan of ice-cream to begin with. Thai Mango Stick Rice should be no stranger to most people. It is one of the more popular dessert that people will order when they visit a Thai restaurant.
That warm, rich, mushy, and sweet sticky rice possess a complexity that makes you want to reach for more as you try to figure it out. It pairs so beautifully with the sweet & slightly tart mango that melts ever so gently in your mouth. And that sauce, oh that sauce… the one that I caught myself secretly wishing every-single-time that there was more of it. If I have to choose to have only 1 dessert for the rest of my life. This have got to be it. I will include a video link that demonstrates how to make the mango rose below.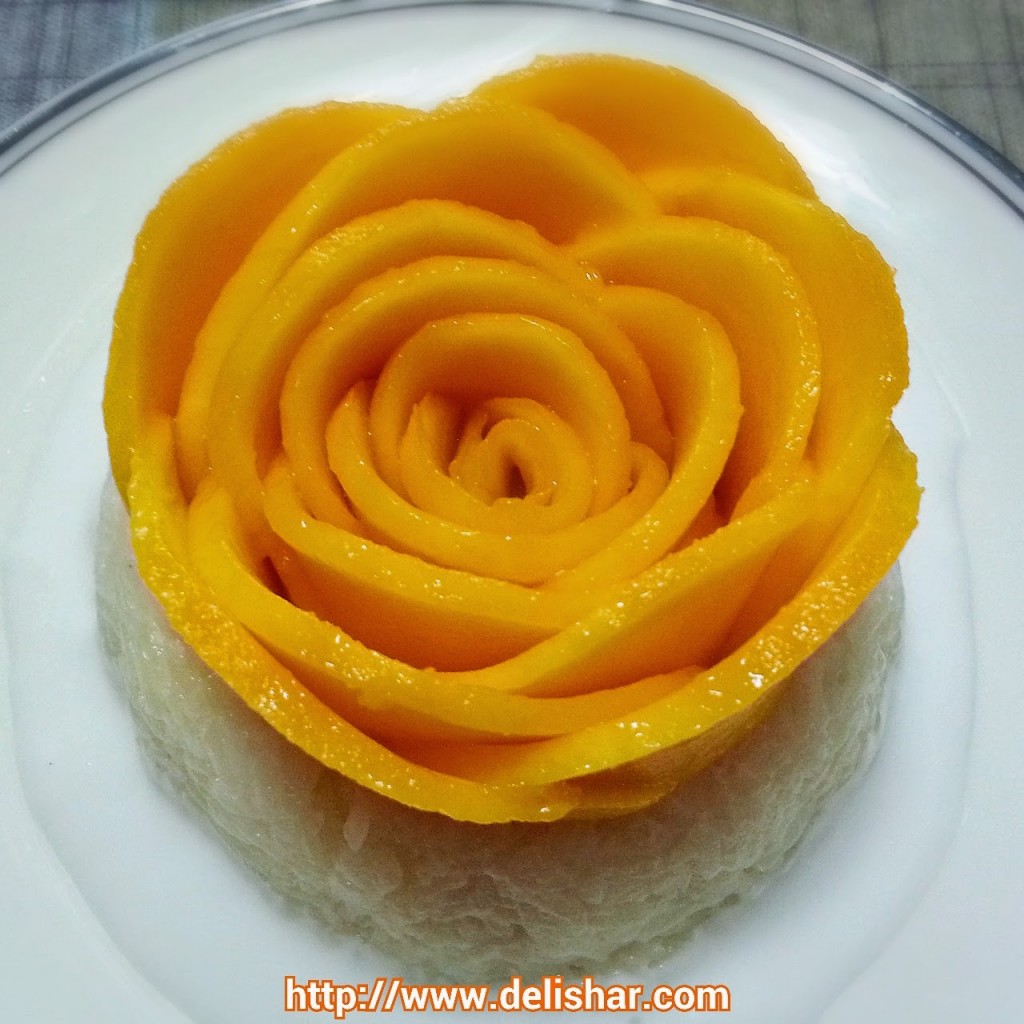 Here is the video on how to cut and layer the mango rose: Mango Rose Video. It's actually not as complicated as it looks. Took me about 5 minutes to put together this mango rose. So don't be intimidated by it! 🙂 Just remember if the mango is soft, cut thicker slices. If it is harder, then cut thinner slices.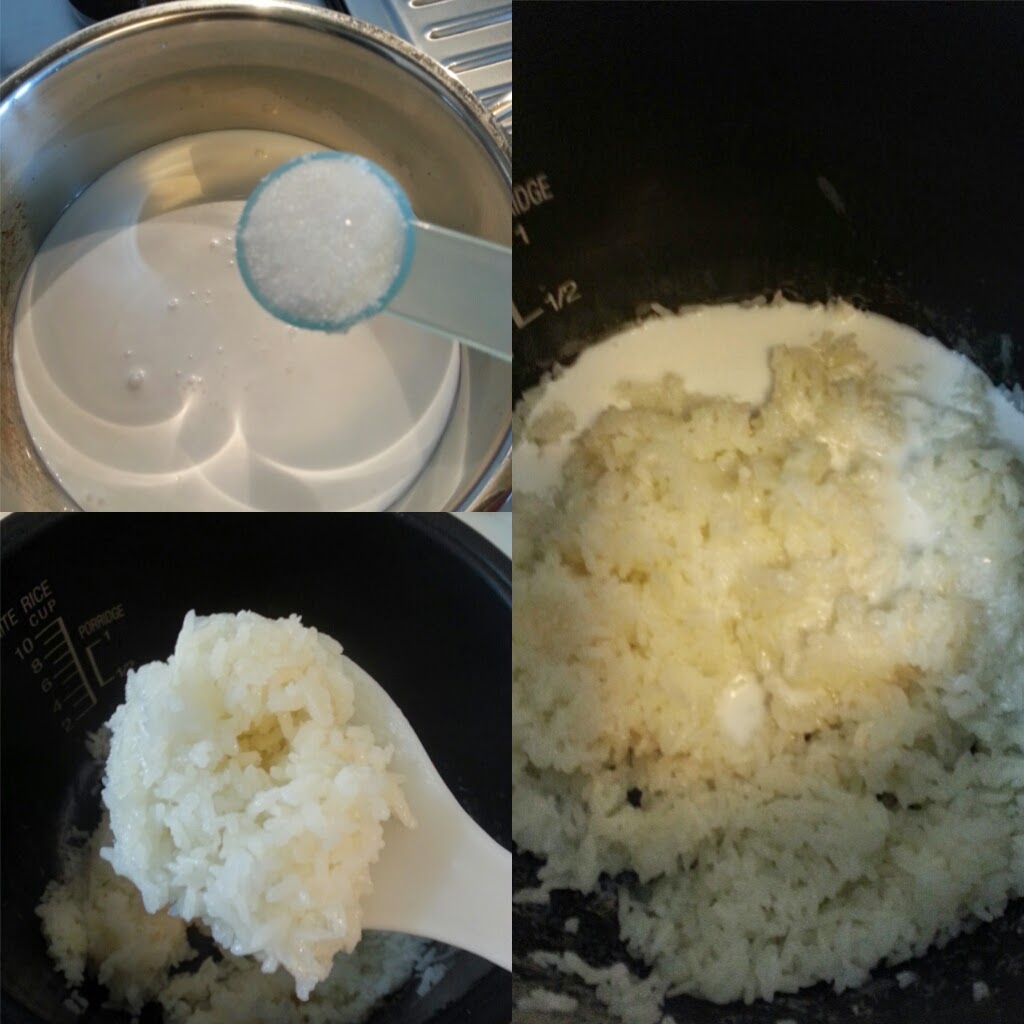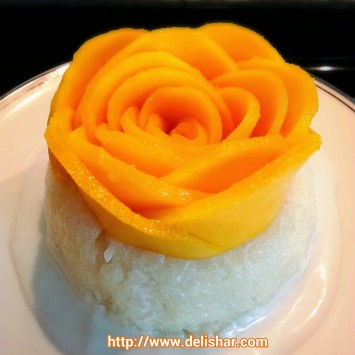 Thai Mango Sticky Rice
Ingredients
1

large ripe mango

skinned and sliced

1

cup

sticky/glutinous rice

1-1/4

cup

water

1

cup

coconut milk

2-3

tbsp

sugar

1/4

tsp

salt
Instructions
Rinse your rice until water runs clear.

Add rice and water in rice cooker pot and let stand for 30 minute.

Turn on rice cooker and allow to cook.

When rice is cooked, let it sit for 5 more minutes.

Meanwhile, prepare sauce.

Bring coconut milk, sugar, and salt to a boil.

Lower heat to simmer until sugar dissolved and sauce thickened.

Fluff the rice, then pour in 3/4 of the sauce into the rice.

Mix to combine, then allow rice to absorb the coconut sauce. (about 10 minutes)

Assemble the rice with sliced mango, and spoon sauce over.

Serve warm.
Notes
Adapted from thaitable.com
I'm submitting this to Kelly of Mum-bo-Jumbo and Jennifer of Nanna's Wisdom link up party!