These Tom Yum Chicken Wings cannot be any easier, and the best part is that they are baked and not deep fried! They cook and crisp up in their own fat, and the excess drips off onto the pan. I'm so terribly in love with these babies, and I'm planning to make them again this weekend. My picky 4 year old daughter took a little bite from the inner white part of the chicken. The part where it is least spicy, and although she was taking gulps of water to sooth her burning tongue (remember she has no tolerance for spicy food), she kept asking for more and more. I was pretty torn to see her loving this dish, but yet at the same time watch her little face turn red. That gives me an idea to come up with a kid friendly version! But honestly, don't worry about this dish being overly spicy. I promise it is not. If the husband and kid can handle it without going into a fit, then anybody can too.
If you like tom yum, do check out my 30 minutes Tom Yum Spaghetti!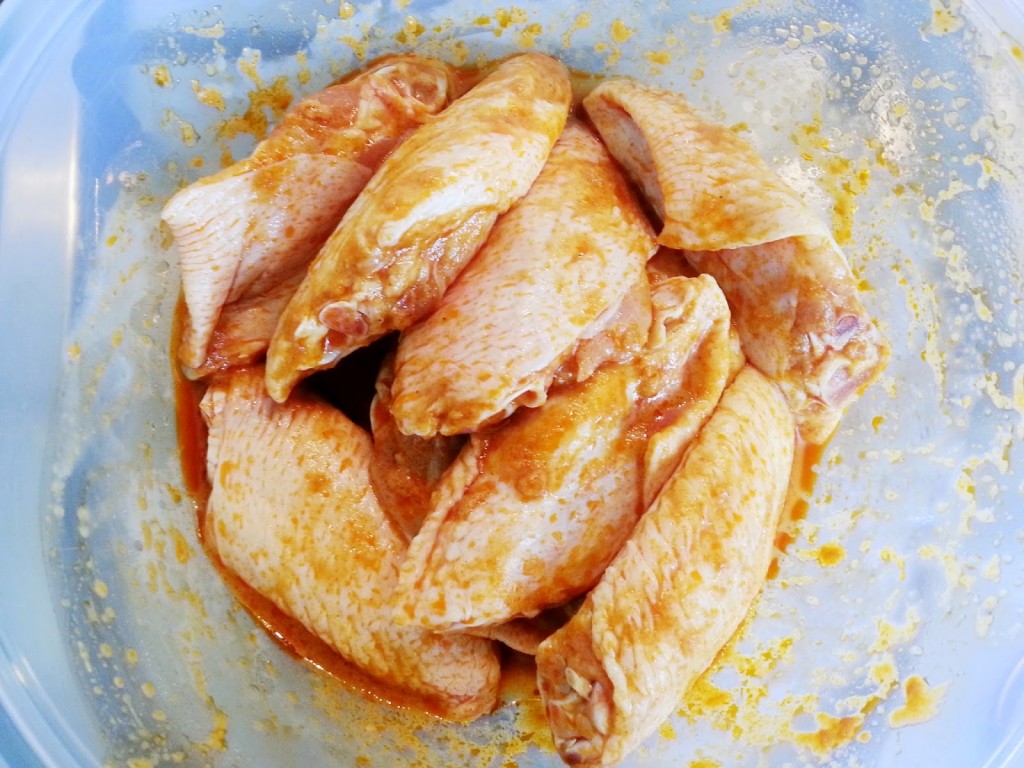 Marinate chicken in tom yum paste mixture. Marinate for 4 hours to overnight. I marinated it overnight.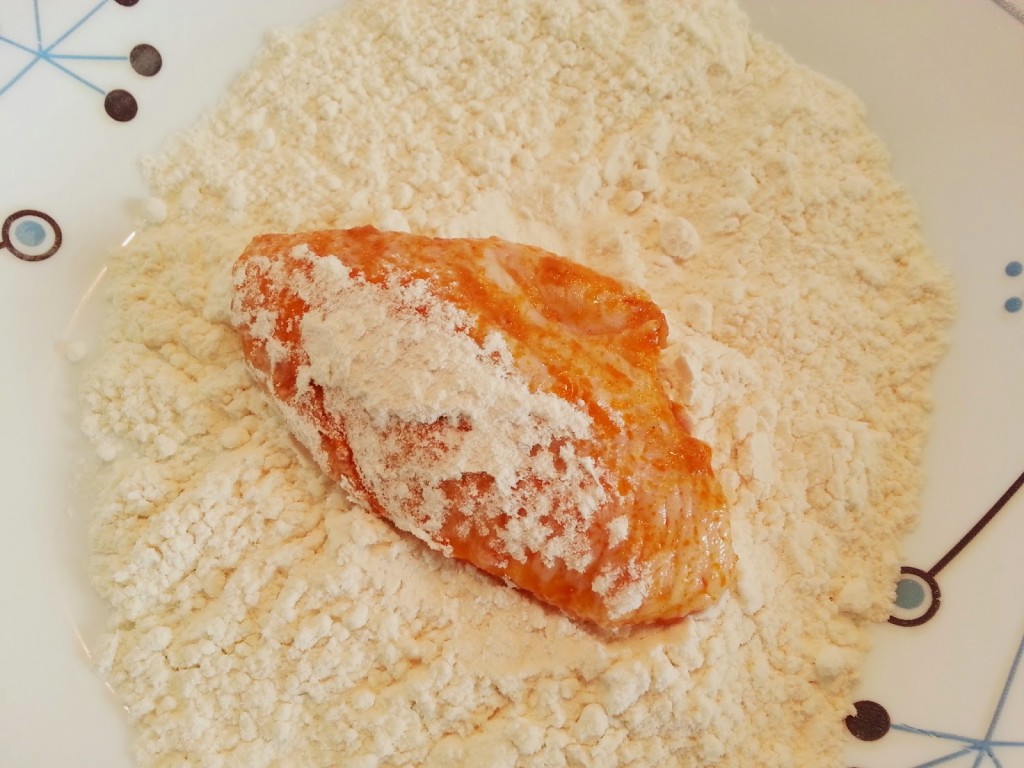 Let marinade drip off chicken, then coat chicken in flour. After you finish coating the wings, preheat your oven to 200C.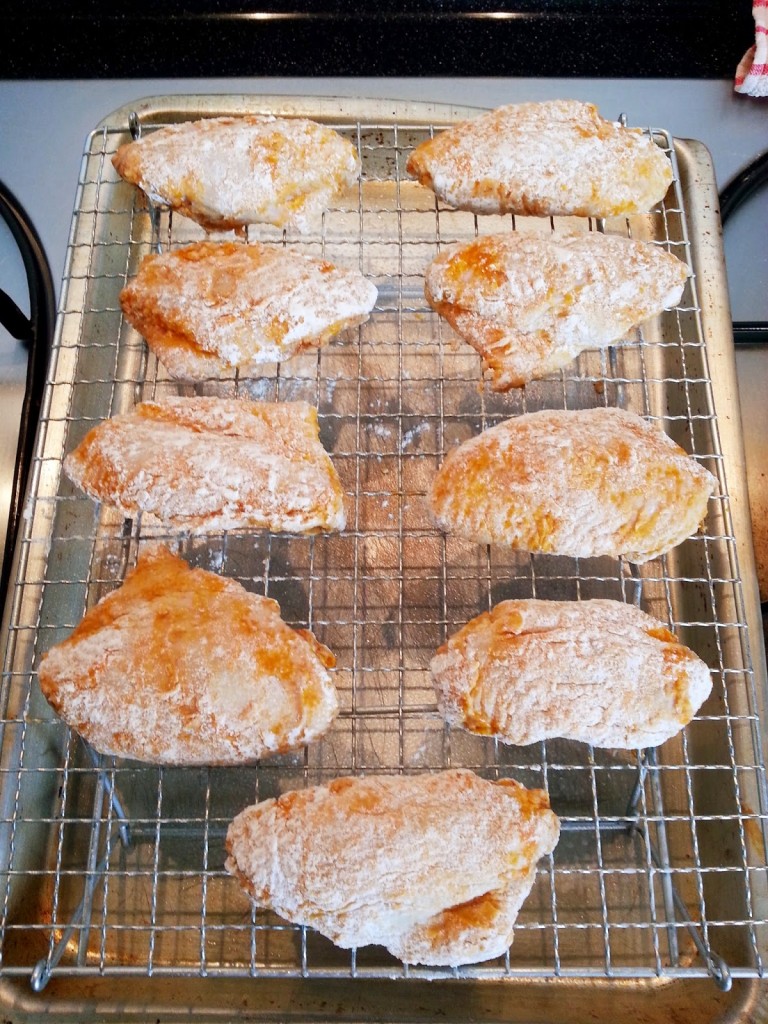 Place chicken on lightly greased wire rack (to prevent sticking) and allow to rest for at least 15 mins.
Lightly spray on some oil on chicken wings.
Then bake for 20-25 mins or until golden brown and crisp, turning halfway.
Ingredients (Makes about 10 wings)
10 chicken mid wings
1.5 tbsp tom yum paste (I used hollyfarm)
1 tbsp water
1/4 cup plain flour
3/4 tsp baking powder
wedge of lime to garnish
chopped cilantro to garnish
some oil
Mix tom yum paste and water together.
Marinate chicken wings in paste mixture for 4 hours to 24 hours.
Mix flour and baking powder together.
Coat chicken on both sides with flour mixture.
Allow chicken to rest on lightly greased wire rack for at least 15 minutes.
Meanwhile, preheat oven to 200C.
Lightly spray/brush on some oil on chicken wings.
Then bake for 20-25 mins or until golden brown and crisp, turning halfway.
Garnish with lime wedge and cilantro.
Serve immediately.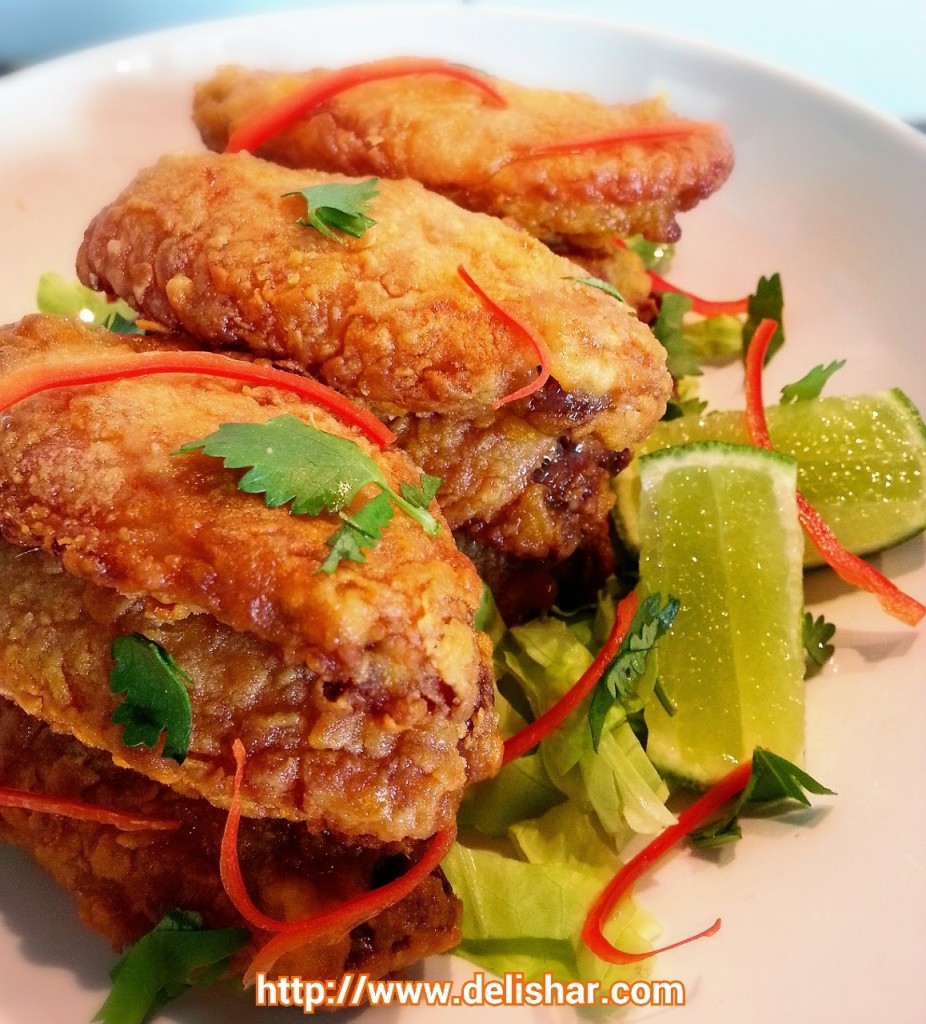 Bon appetit!!