Chinese New Year is coming and everyone is baking up a storm. I didn't want to feel left out; So I made this simple cocoa butter cake using my Marbled Butter Cake recipe, and added walnut to the mix. I divided the batter and baked it in 2 x 6 inch cake pans to share the calories with my BFF. My girls loved the cake as much as my BFF's daughter, finishing every single crumb they can find in their plate.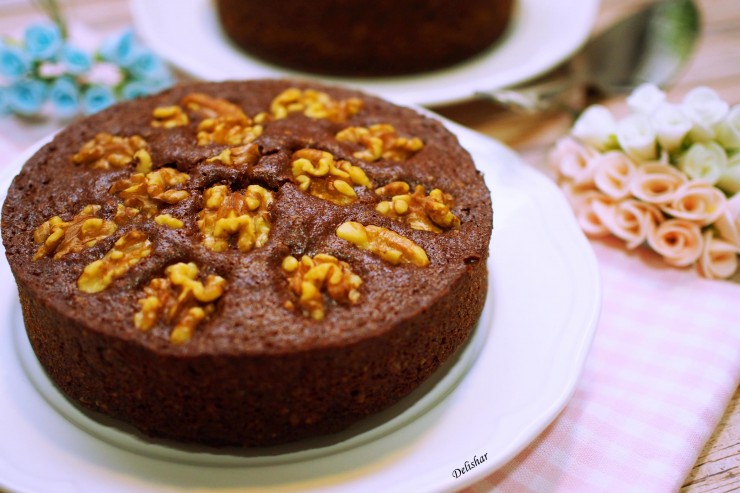 I love this technique of making butter cake as it requires less effort as compared to the famous Mrs SK Ng's egg separation butter cake. It still yields a light and fluffy cake without the need to separate the eggs and whisking the egg whites into meringue. The result was not as light as the egg separation method, but definitely lighter than the usual dense butter cake. Beating the eggs a little longer introduce aerates the batter making the cake lighter and fluffier. Both methods are equally delish though. You can also skip the walnuts and make this a cocoa butter cake instead.
Don't forget to take part in the Chinese New Year 2016 S$500 Paypal Cash Giveaway! Click to go to GIVEAWAY PAGE and complete the rafflecopter widget at the end of the post!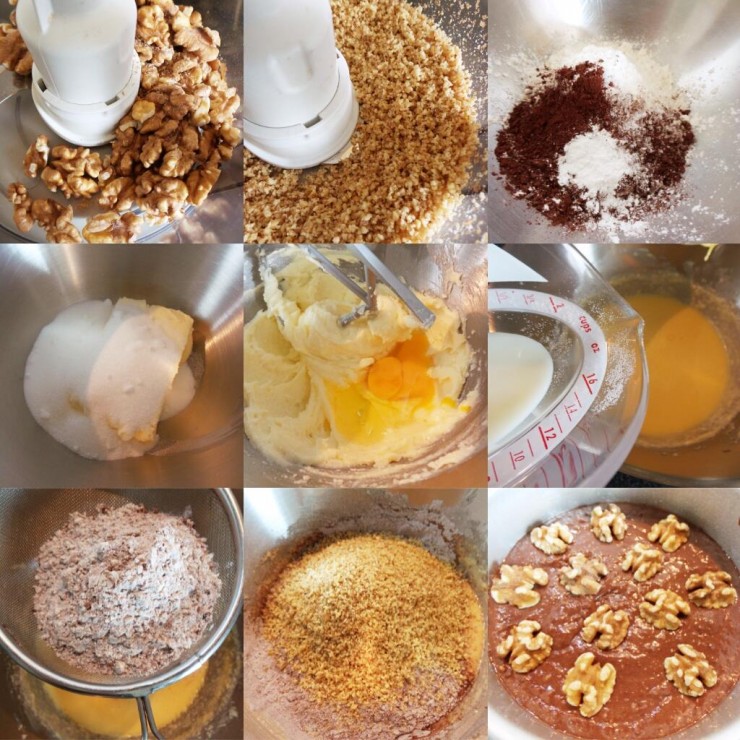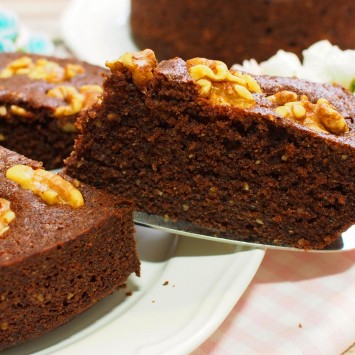 Walnut Cocoa Butter Cake
Makes a 9 inch cake Or 2 x 6 inch cakes
Ingredients
250

g

butter

softened

160

g

castor sugar

4

large eggs

room temperature

2

tsp

vanilla extract

1/4

cup

60ml milk

190

g

cake flour

30

g

cocoa powder

1 1/2

tsp

baking powder

120

g

walnuts

milled/blended

60

g

walnuts to top
Instructions
Preheat oven to 170C.

Grease pan, and line bottom with parchment paper.

Cream butter and sugar together until fluffy.

Add eggs and beat one at a time.

Beat on high for 1 minute to incorporate air into batter.

Add milk & vanilla extract and beat until combined.

Sift in flour, cocoa powder, and baking powder.

Beat until just combined.

Fold in milled/blended walnuts.

Pour into baking tin, drop tin on counter tops a few times to remove large air bubbles.

Bake at 170C for 50-55 minutes for 9 inch cake, or 40 minutes for 6 inch cake.

Check by inserting skewer into cake, if it comes out clean, it means it's done.