Been trying to get back into the grove of eating better after falling off the wagon while we were in the USA. At the same time, trying to modify familiar Asian flavours to be compliant. To be honest, it's not all that hard when you have the knowledge on how to substitute seasoning sauces.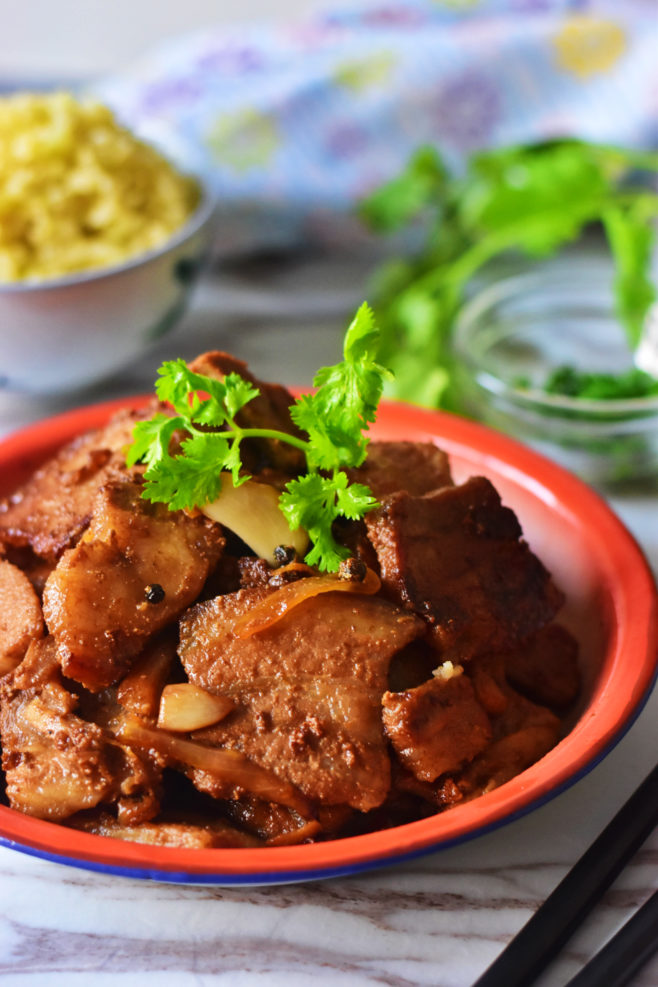 We love adobo at the Kay household. It's difficult not to, given the serious seasonings that go into such a simple dish that produces an end product with deep flavours. You don't have to brown your meat like I did, but browning the meat on its own without the marinade brings it to another dimension.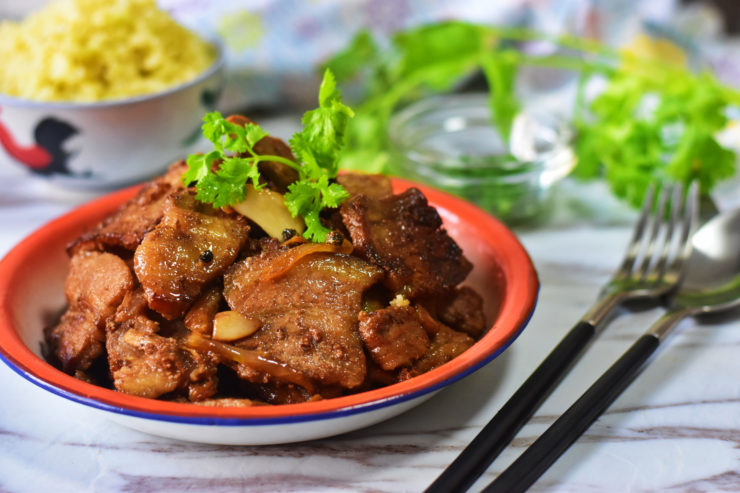 Let the marinade cook down into a glaze, allow the meat to absorb all the flavours. Do it on a very low fire, but keep an eye out to make sure it doesn't dry out and burn. Add water if necessary. Serve it with cauliflower rice for a complete meal. Use bone-in chicken thighs if you do not eat pork. Here's how you make it.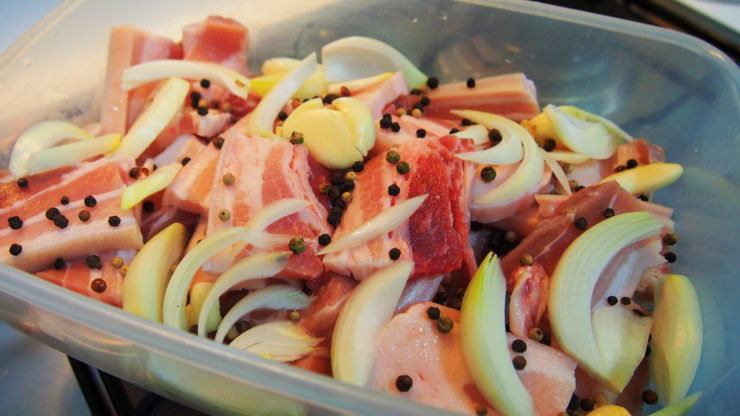 First, slice the pork belly into bite size pieces, and marinate in seasonings and spices. Marinate for 4-24 hours.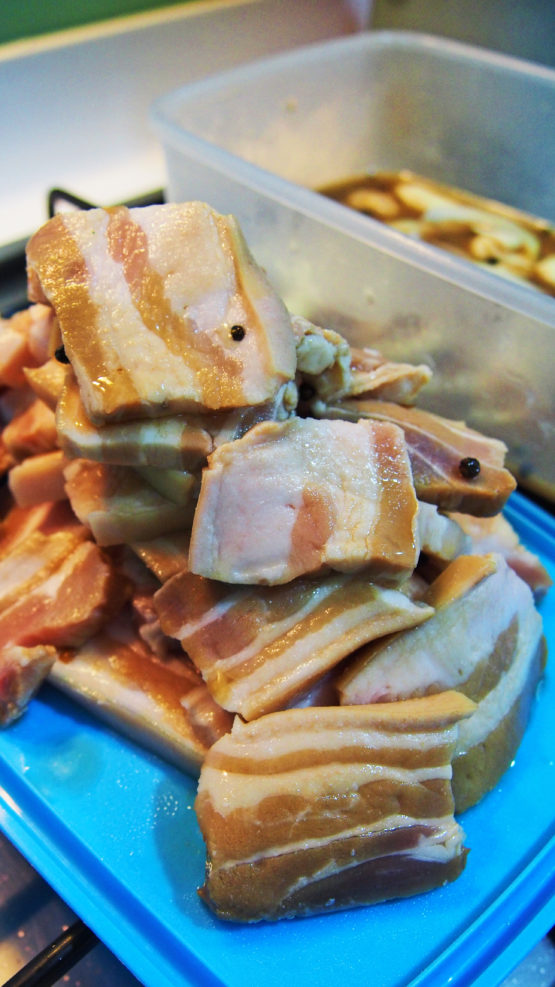 Remove pork belly from marinade, and reserve marinade.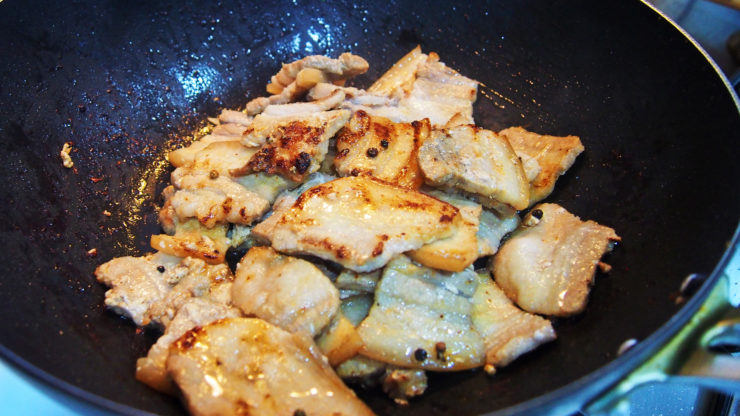 In a pan over medium heat, render fat of pork belly and allow it to brown. No extra oil is needed.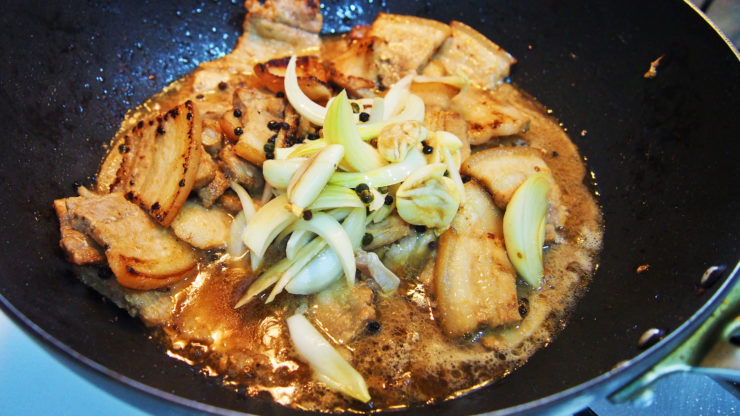 Once browned, add in the reserved marinade. Lower heat to cook for 30-40 minutes until sauce has been fully absorbed.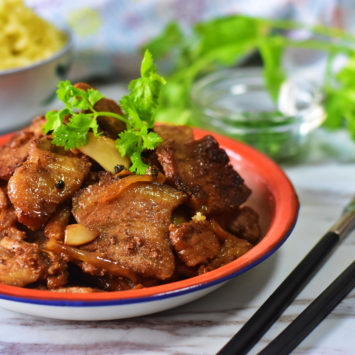 Pork Belly Adobo
2018-08-20 21:35:23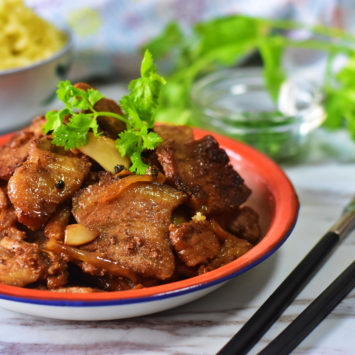 Serves 4 as a side
Ingredients
1kg pork belly, sliced into bite size
1/2 cup apple cider vinegar
1/3 cup tamari / coconut aminos
1 cup water
1 tbsp whole black peppercorn
3-4 bay leaves
6 cloves garlic, smashed
1/2 yellow onion, sliced
Cilantro, for garnish
Instructions
Place all the ingredients into a container.
Allow to marinate for 4-24 hours.
Remove pork belly from marinade.
Reserve marinade.
Heat a pan over medium heat, brown pork.
Once browned, add in the reserved marinade.
Turn heat to low, cover, and allow to cook until tender and marinade absorbed.
Check every now and then to make sure it doesn't dry up and burn.
Garnish with cilantro and serve.
Delishar | Singapore Cooking, Recipe, and Food Blog http://delishar.com/