One thing that most Singaporean home cook can relate to, is the limited kitchen counter space we have. So when I come across something compact and multi-functional, you'll see me do my little O.M.G dance. Especially one that is an all-rounder with 16 auto menu and cooking modes such as steam, bake, roast, ferment, sterilize, and healthy fry with little to no oil at all.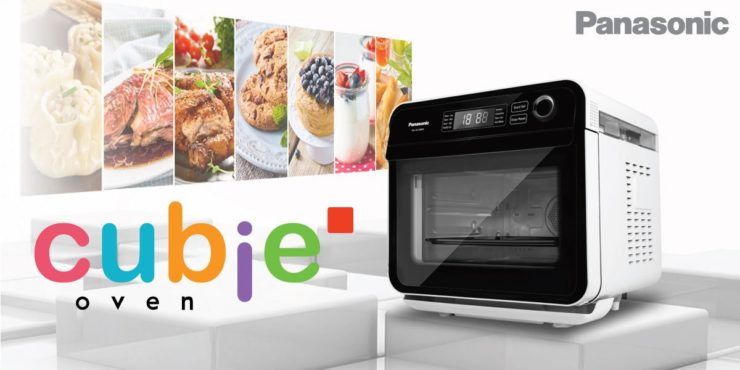 It's an oven that will replace your steamer, sterilizer, and air-fryer. The Panasonic NU-SC100W Cubie Oven is what I'm talking about. I put the 15L capacity oven to the test in one recipe to try out 3 of its functions and I'm going to share with you my experience.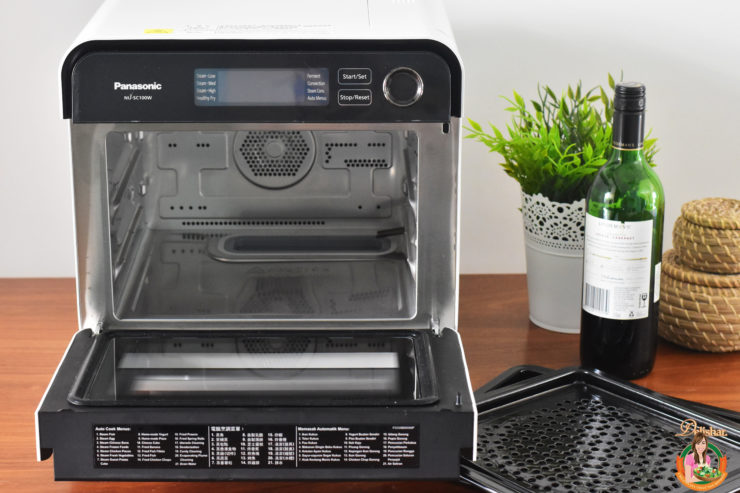 The Panasonic Cubie oven is compact measuring 355 x 455 x 351 mm to fit on countertops without taking much space. It weighs only 10.8kg, light enough to move it around when needed. Although compact, the oven has no problem fitting a 1.5kg chicken, whole fish, 24 buns, or a 10-inch pizza. I think you might even be able to fit 2 x 1.5kg chicken, if you spatchcock it.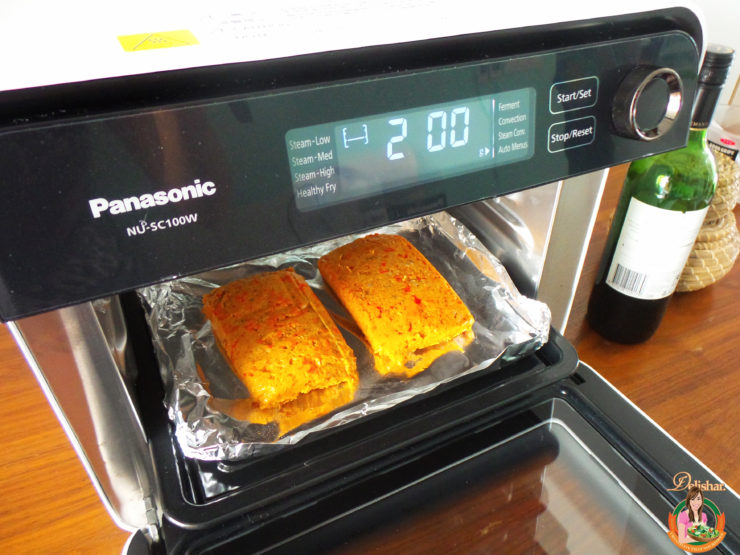 It comes with a 600ml water tank removable on the top right of the machine, and a drip tray below for easy cleanup. I tested the auto steam function. Set my otak on the tray, select auto mode and started the oven. The oven got all steamy in about 30 seconds!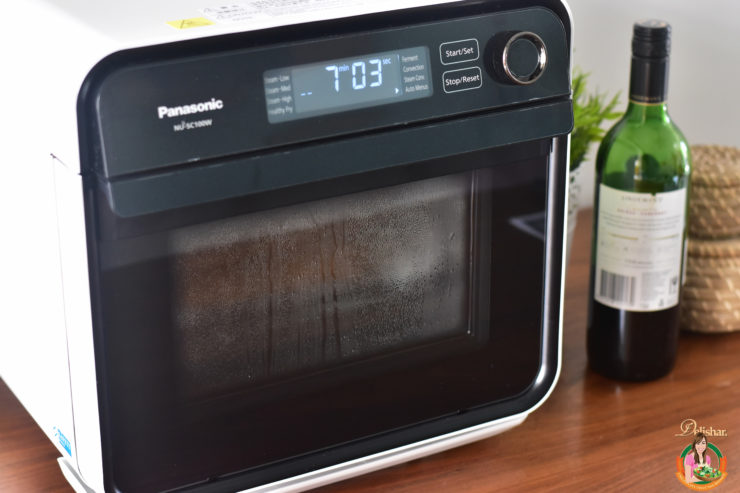 So much faster than getting the steamer water to boil on the stove top! Oh, no open flames too. That means I can go prepare my other ingredients, and not have to worry about having to watch the fire. Beep, beep, my otak is ready. Hands off cooking, I'm starting to like Cubie. 🙂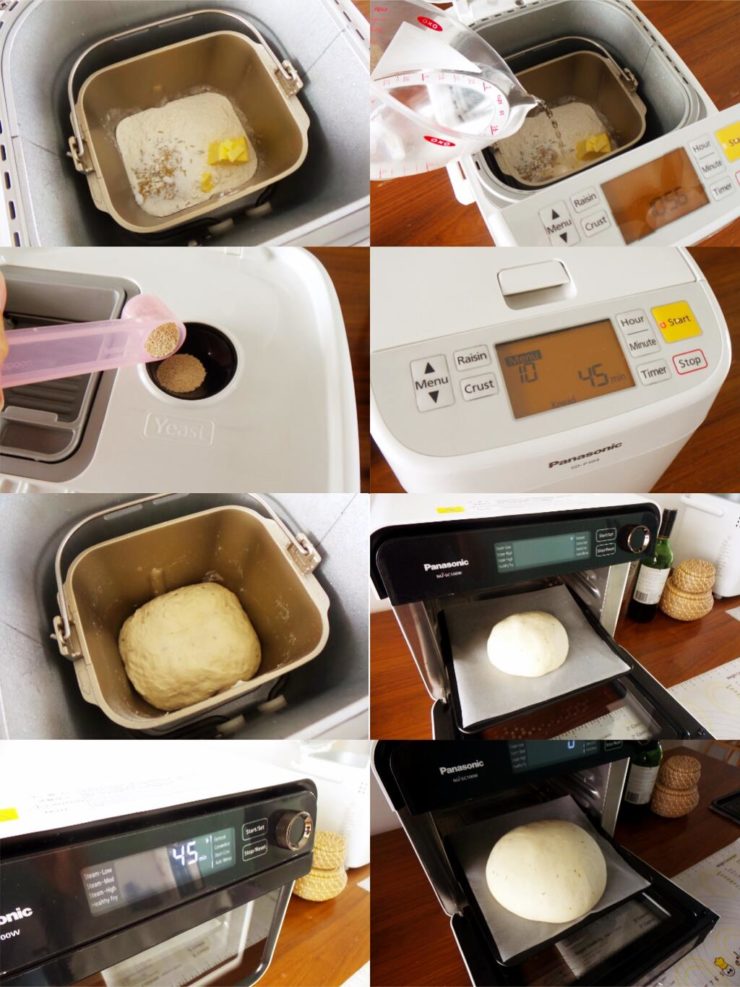 Next, I tried out the fermentation function, which can be used for dough and yoghurt. I made my pizza dough with a bread maker, then turned it out with lightly greased hands, and shaped it into a ball. Placed it in the oven, set ferment mode and let it do its thing till it doubled in size. No need to wash additional bowl, use cling wrap, and take up counter space like I normally would! Shorter fermentation time too! Woop woop!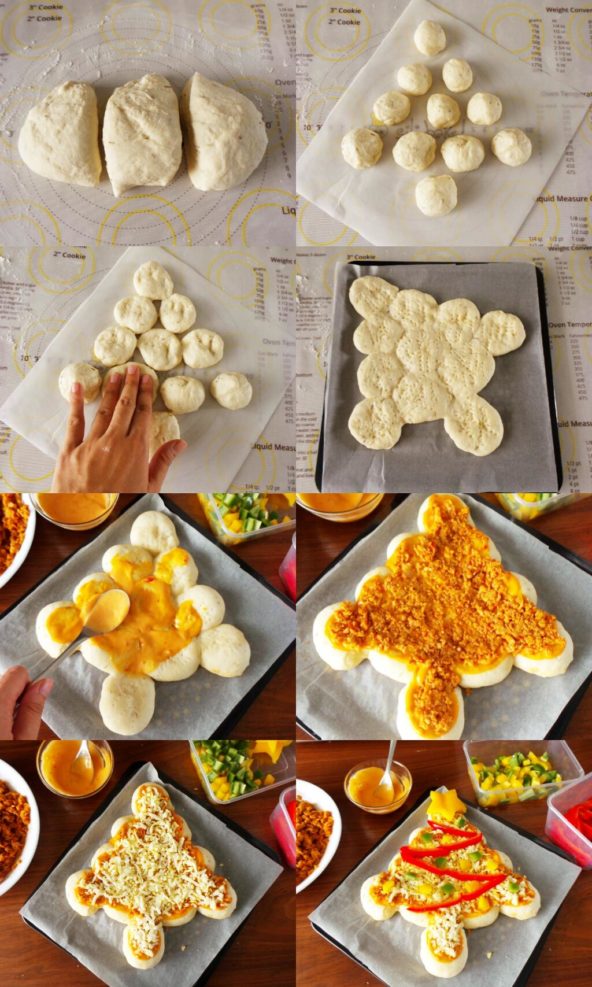 Then it's time to put it all together. I shaped my Christmas Tree pizza crust, prebake it in the preheated oven, then top with all the good stuff, and bake again till the cheese melted. The bake mode has an adjustable temperature between 100C-230C.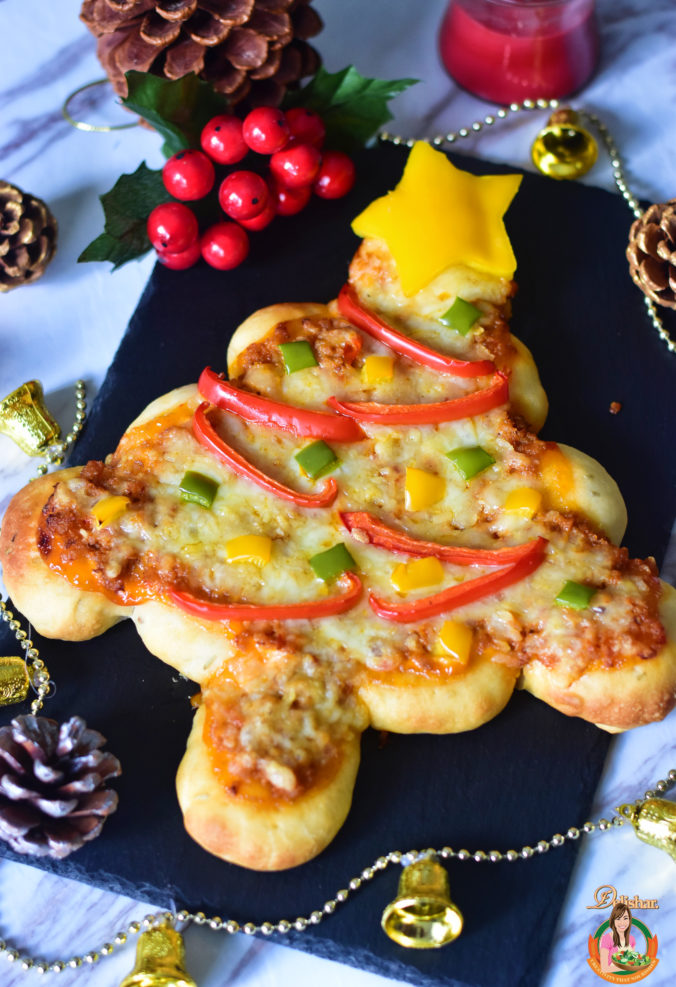 My girls were extremely excited to eat their 'Christmas tree'. I made a non-spicy batch for them with pasta sauce and pepperoni instead of otak. Everyone at home polished off their dinner and wanted more. Lucky I planned ahead and made 2 batches of the recipe.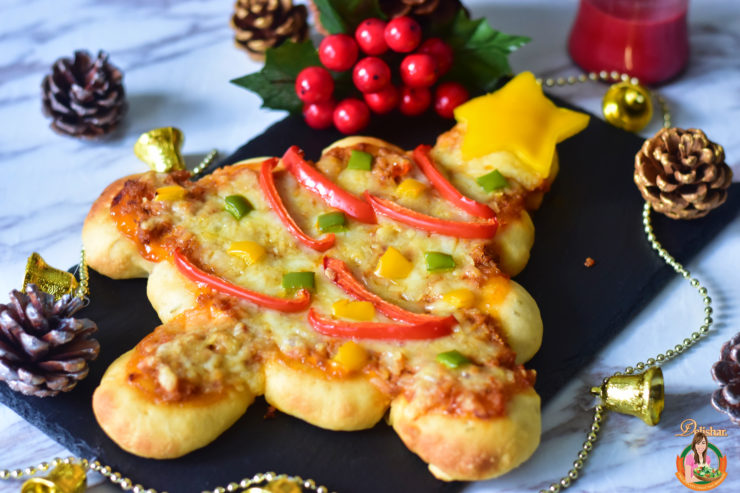 Panasonic Cubie Oven has definitely won me and my family over with its multiple cooking functions and ease of operation. It's a very nifty machine. Bonus points for being so compact and lightweight! If you are interested, you can get your Cubie oven at major home appliances stores. Search for your closest store here!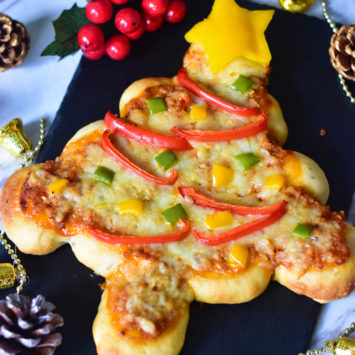 Christmas Tree Otak Pizza
Makes 2 Christmas tree pizza Serves 4-6
Ingredients
Pizza Dough
140

g

high protein bread flour

140

g

plain flour

20

g

butter

1

tbsp

castor sugar

1

tbsp

milk powder

1

tsp

salt

1/2

tbsp

dried rosemary

190

ml

cold water

1

tsp

instant yeast
Pizza toppings
180

g

fish otak

Cook using auto mode 1 set weight at 200g

1

red pepper

sliced

1

yellow pepper

cut out star (with cookie cutter) and dice the rest

1

green pepper

diced

Shredded mozzarella cheese to top
Sauce
3

tbsp

mayo

3

tbsp

chili sauce
Instructions
Pizza dough
Place all the ingredients except yeast into Panasonic bread maker.

Place yeast into yeast dispenser, then select pizza dough menu '10' and press start.

When done, remove dough with lightly greased hands and transfer to baking tray lined with parchment paper.

Place dough in Cubie Oven set to ferment mode. Ferment for 45 minutes, until double in size.

Remove dough from oven and preheat to 210C.

Divide dough into 2 portions, and roll out 11 balls per portion.

On a parchment paper, arrange dough balls into the shape of a Christmas tree.

Flatten with finger tips, making sure the edges joins.

Make holes on the dough with fork to prevent bubbling.

Slide parchment onto baking tray.

Pre-bake for 8-10 minutes, and remove from oven.
Pizza toppings
Mash cooked otak and set aside.

Spread sauce on pizza, then top with mashed otak.

Sprinkle with cheese, and decorate with peppers.

Bake for 8-10 minutes until cheese has melted.
Notes
Make it kid-friendly by using any non-spicy toppings you like! 🙂
This post was a collaboration with Panasonic Singapore. However, all opinions are of my own.