I'm thinking of using the paste to make meatball soup or steam it in savory sauce/broth for the kids. My little one loved this version of the meat! The patty was pan-fried and then cooked in Phad Thai sauce for a little glaze, to add that extra oomph and to keep the meat moist.
Put all the ingredients (except the sesame oil) for the patty in a food processor.
Blend until you get a paste.
If you have the time, let it marinade in the chiller for at least 30 mins.
While you get the sauce and topping prepared.
Mix all the ingredients for the sauce and set aside.
Heat pan on med heat for HCP and add sesame oil.
For regular frying pan, use med-high heat.
Wet hands so that the paste doesn't stick.
Shape patties and pan fry.
You can also drop patty on to the pan then shape using your spatula.
Cover and lock HCP for 1-2 mins then flip and do the same.
Regular pan may need a little more time.
Brown both sides.
When both sides are browned, turn off heat.
Pour Phad Thai sauce over the patties, cover and lock for 30 secs.
Turn and do the same, coating each side with the sauce.
The sauce will thicken and caramelize. There is not much sauce, just enough to lightly coat the patties.
Set the patties aside.
Fry your eggs, or do it simultaneously when you are cooking the patties, which was what I did.
Sprinkle a little black pepper on top of the egg. I made my egg yolks runny so it was a little messy when we ate it but so so yummy with the yoke dripping all over the other goodness!
Clean your pan with kitchen towels.
Butter your buns, and toast it under med high heat.
Build your bun! 🙂
Bun + egg.
Patty and sauce.
Cucumber + carrot.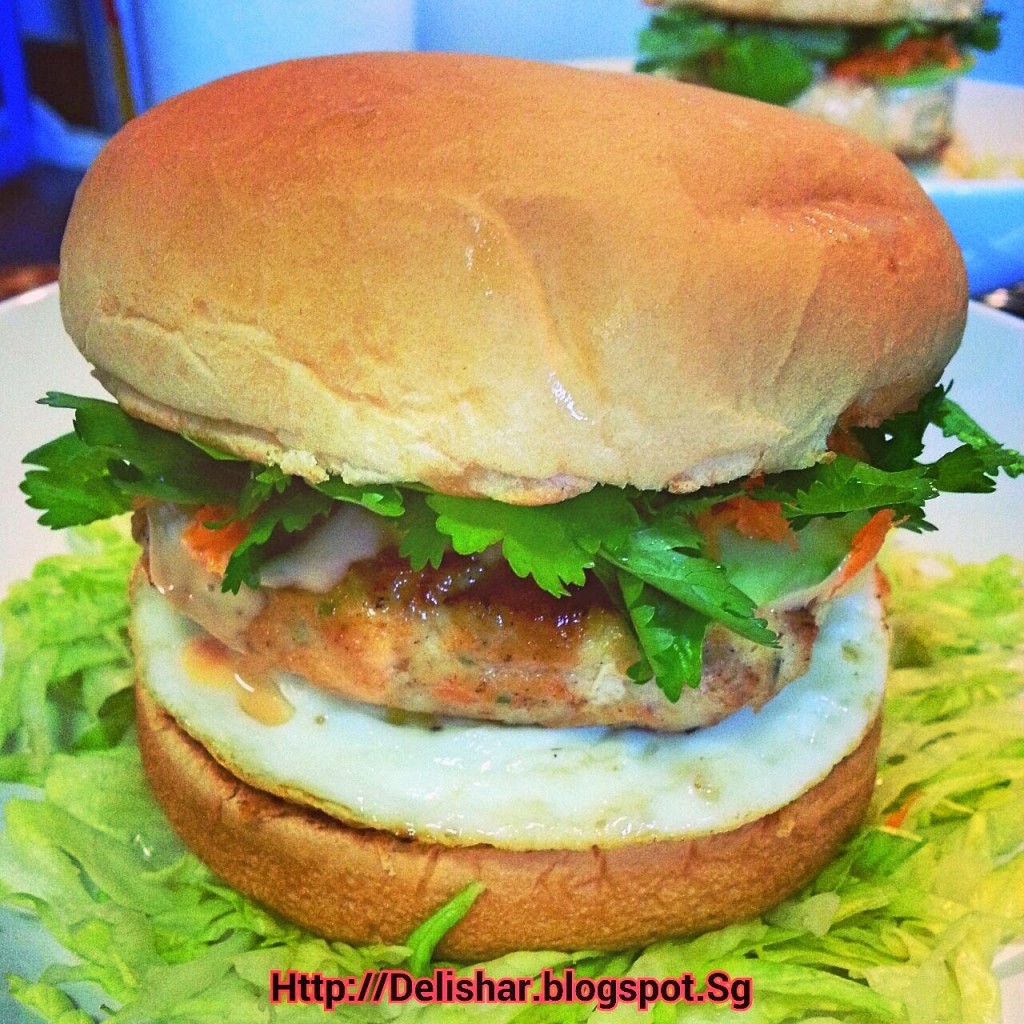 Parsley + bun…
Serve warm and enjoy!!