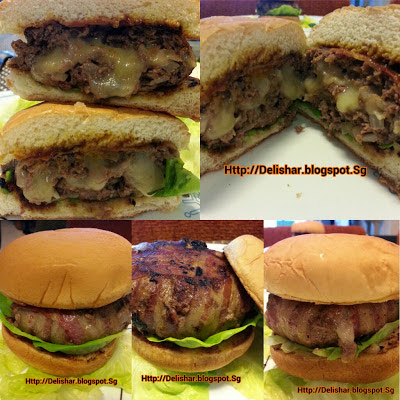 It's amazing how simple this meal is, and how the simplest ingredients produced the best meals! The best part is this is a 30 mins meal! The husband came back from work and took a bite into his burger and sunk into his seat… saying this is one of the best thing to come home to. A juicy burger with melty cheese oozing out as you sink your teeth into it. There's no need to salt the patties a whole lot as the bacon will flavor the patty as it cooks. So make sure you under salt your patties when you season it!
Ingredients (Makes 2)
250g minced beef
1/4 tsp cumin
1/4 tsp garlic powder
1/2 small yellow onion, diced finely
1 tbsp Worcestershire sauce
2 slices of pepper jack cheese, folded into quarters
1 tbsp oil
6 slices of bacon
2 burger buns, toasted
2 lettuces leaf
BBQ Mustard Sauce
1 tbsp bbq sauce
1 tbsp american mustard sauce
Mix both together and set aside.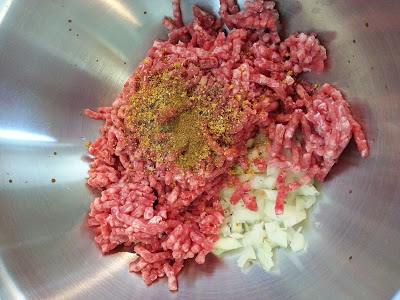 Mix together beef, onion, cumin, salt, pepper, garlic powder.
Separate mixture into 4 portions.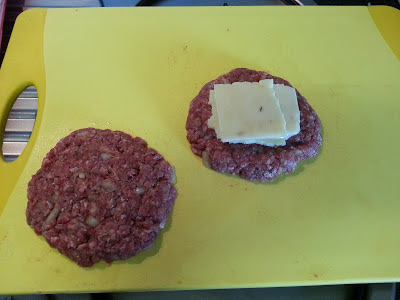 Take one portion and form a firm patty.
Place 4 quartered cheese in the middle.
Form another meat portion into a firm patty about the same size.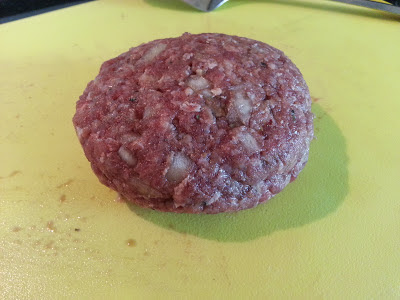 Place it on top, and seal the sides.
Make sure it's tightly sealed or the cheese will flow out using the cooking process.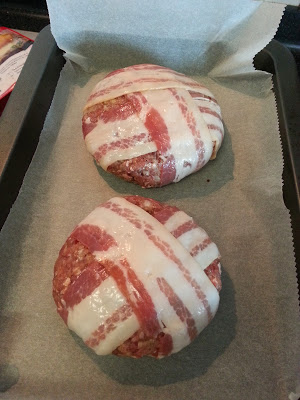 Wrap the bacon around the patty.
You can chill it to help it hold it's shape better when pan frying.
Or cook immediately.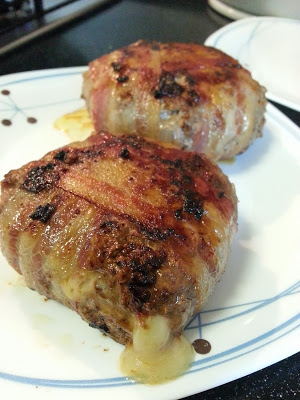 Heat pan on med heat with oil, until hot.
Place patty with bacon seam side down. Cover (no lock) and let it cook untouched for 5 mins.
Flip and cook the other side for 5 mins.
The picture above shows one of the patty not tightly sealed, and the cheese oozing out. Lucky for me it only started to ooze out at the last few seconds.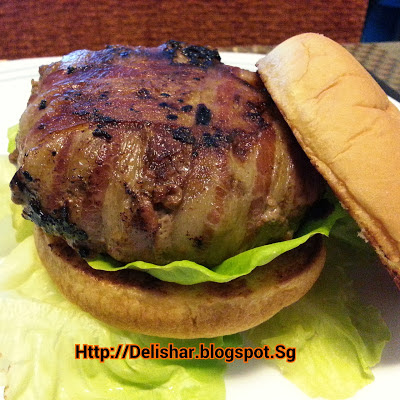 Build your burger.
Toasted bun, lettuce, patty, and bun.
Top with bbq mustard sauce.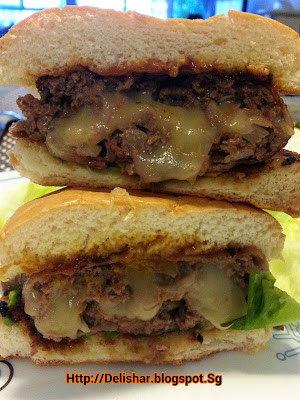 Serve with a side salad.
Bon appetit!!