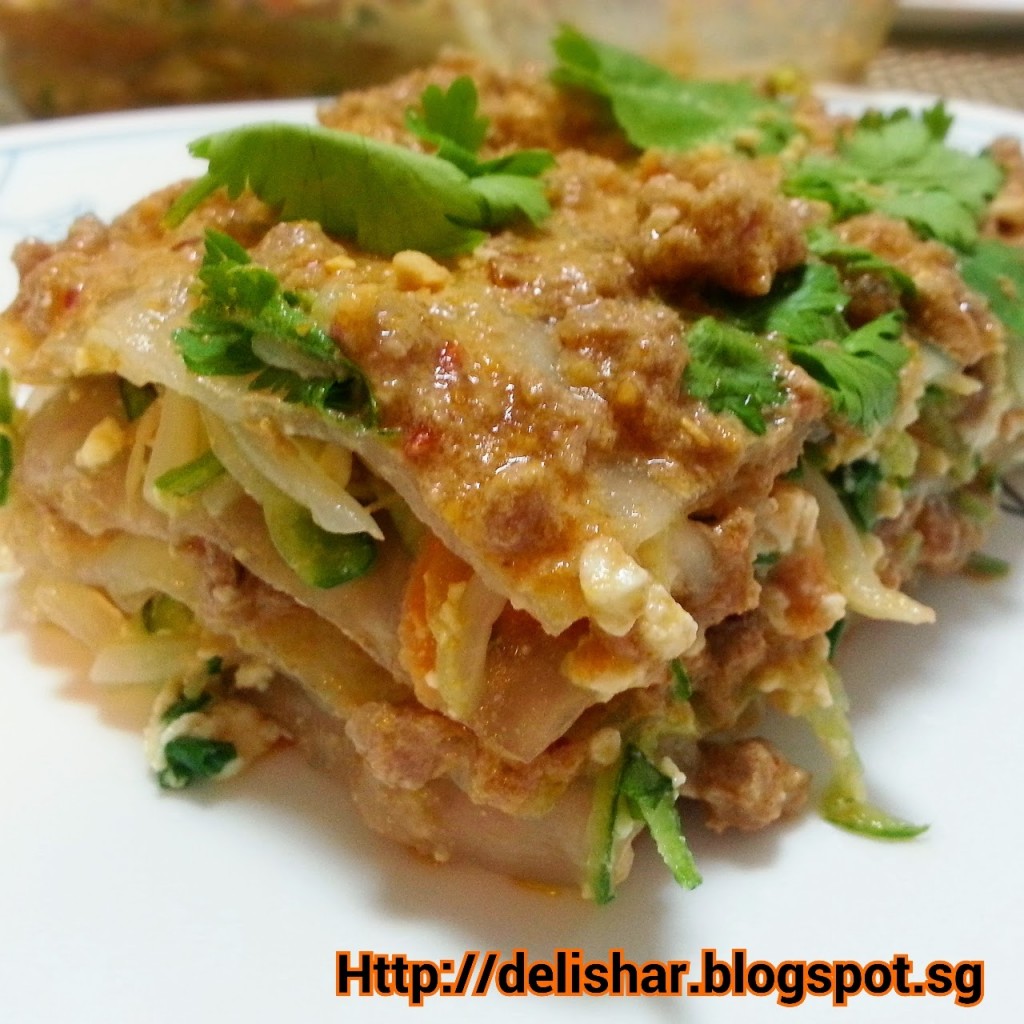 The one distinct thing I enjoyed when I told my first bite, was how my brain had to 're-wire' itself to process that it is not the lasagne that I'm used to! Being mindful of that process was really interesting, because the brain registered the lasagne (that looked, and was layered like a traditional one) and primed me to expect a tomato based meat sauce with pasta and mushy ricotta cheese, only to be pleasantly be surprised by the freshness of Asian spices and herbs! The husband commented that the layers and fillings were really yummy, and the concept was interesting. It took him a while longer to register this fusion confusion meal, but once he got it… he went in for his 2nd serving. I would have used more tofu to recreate the texture of ricotta cheese but the husband is not a big fan of tofu. A very nice lady also suggested using unrolled 'Chee Chiong Fun' in place of the rice paper, which is a brilliant idea too! I really like rice paper, but it is so delicate and not very easy to handle.
Ingredients (Serves 3-4)
Thai Beef Curry
2-3 tbsp red curry paste
200ml low fat coconut milk
250g minced beef
Salad Dressing
2 tbsp fish sauce
1 tbsp honey
1 tsp sesame oil
Juice of 2 lime
1 garlic minced
1 inch thumb ginger, grated
Salad
1/2 cup firm tofu, diced and blanched
1 cup bean sprouts, blanched
1/2 cup shredded carrot
3/4 cup shredded cucumber
2 tbsp chopped parsley
3 tbsp chopped spring onions
2 tbsp chopped fresh basil
Others
16 sheets of rice paper, soaked in warm water until softened
Parsley for garnishing
1 tbsp crushed peanuts, garnishing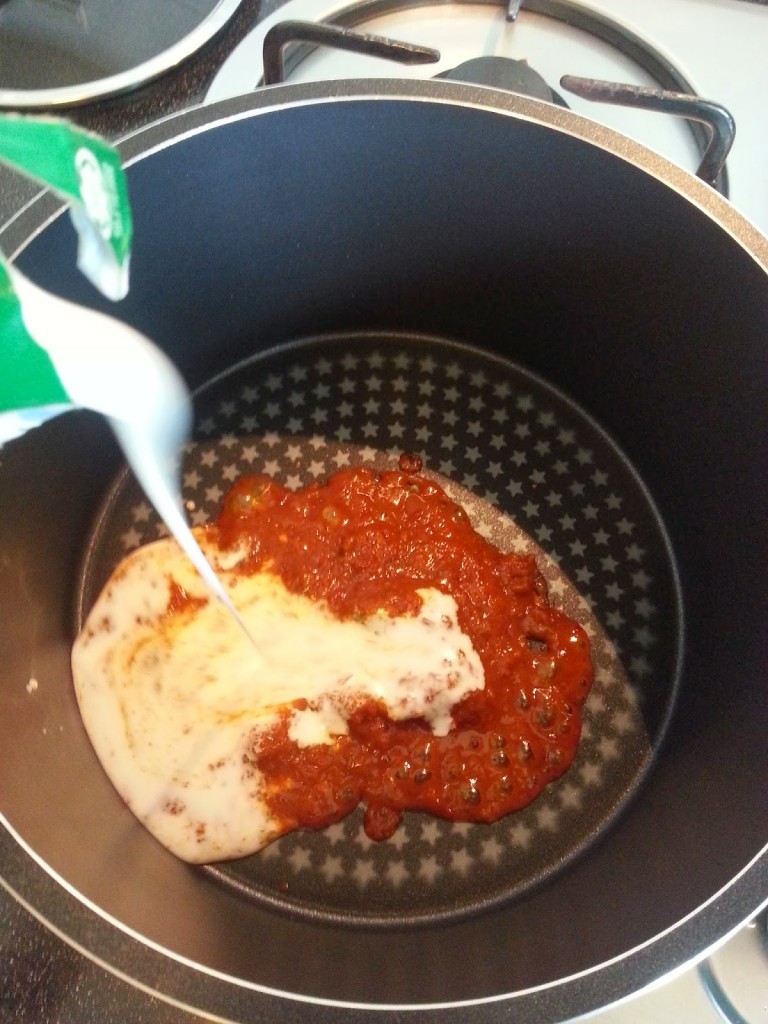 In a pot, heat curry paste and coconut milk.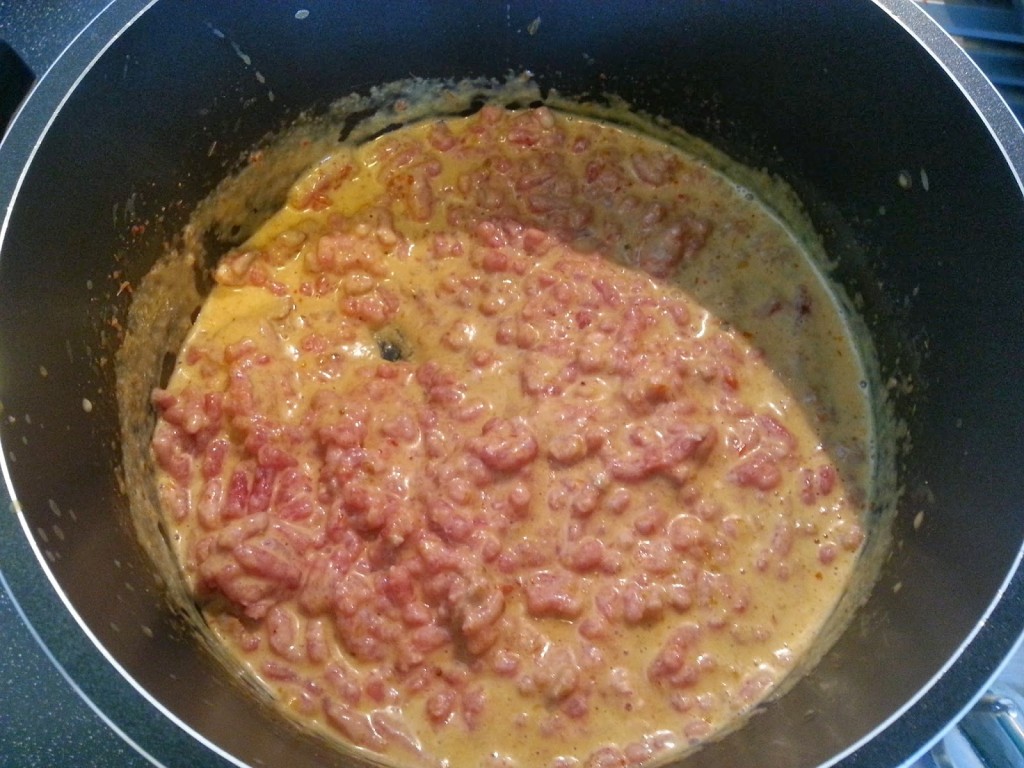 Add minced beef, bring to boil.
Lower heat, cover, and let it simmer for 15 mins.
Open lid and continue simmering until desired sauce consistency.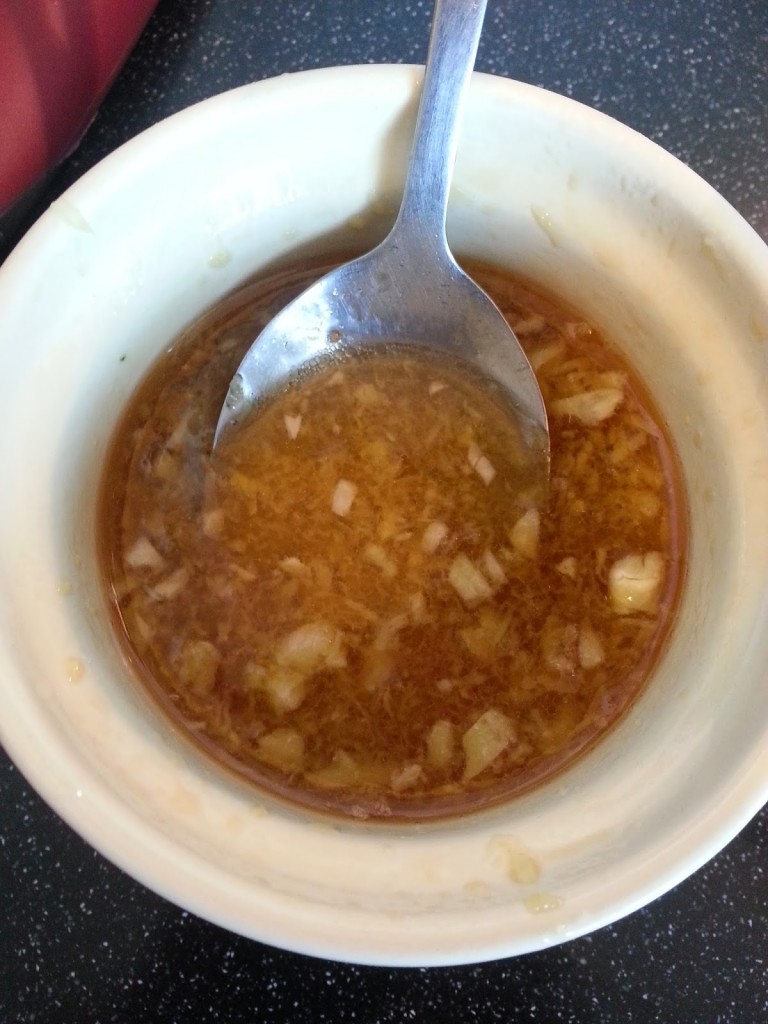 Prepare your dressing while the curry is cooking.
Add all the ingredients for salad dressing in a small bowl.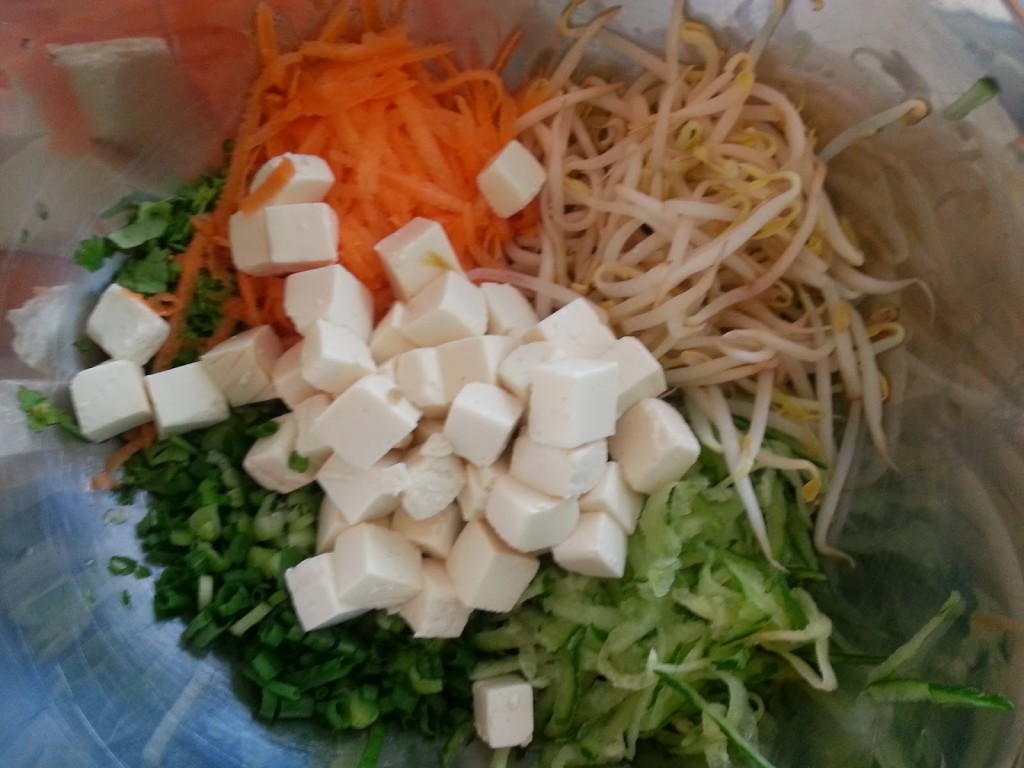 In a large mixing bowl, mix in all the ingredients for the salad.
Mix in about 3-4 tbsp of the dressing.
Toss to coat, mashing the tofu at the same time.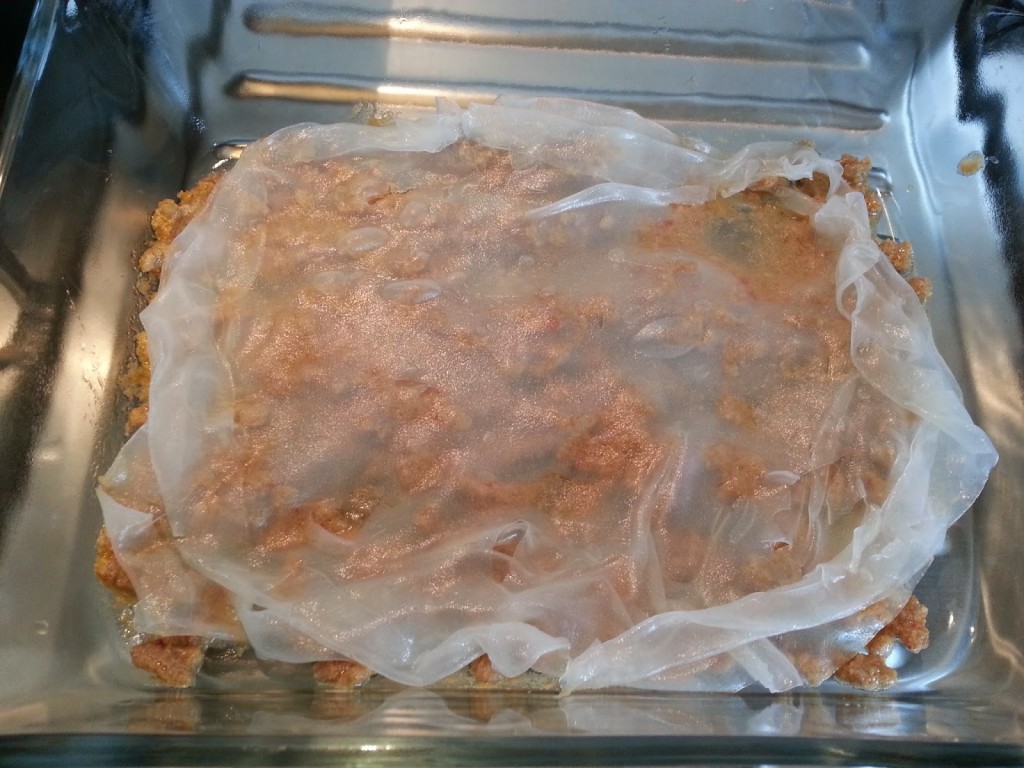 Layer the bottom with a thin layer of beef curry.
Then place 4 pieces of softened rice paper on top.
I soak them one by one. They soften within seconds, drip dry and lay on the meat.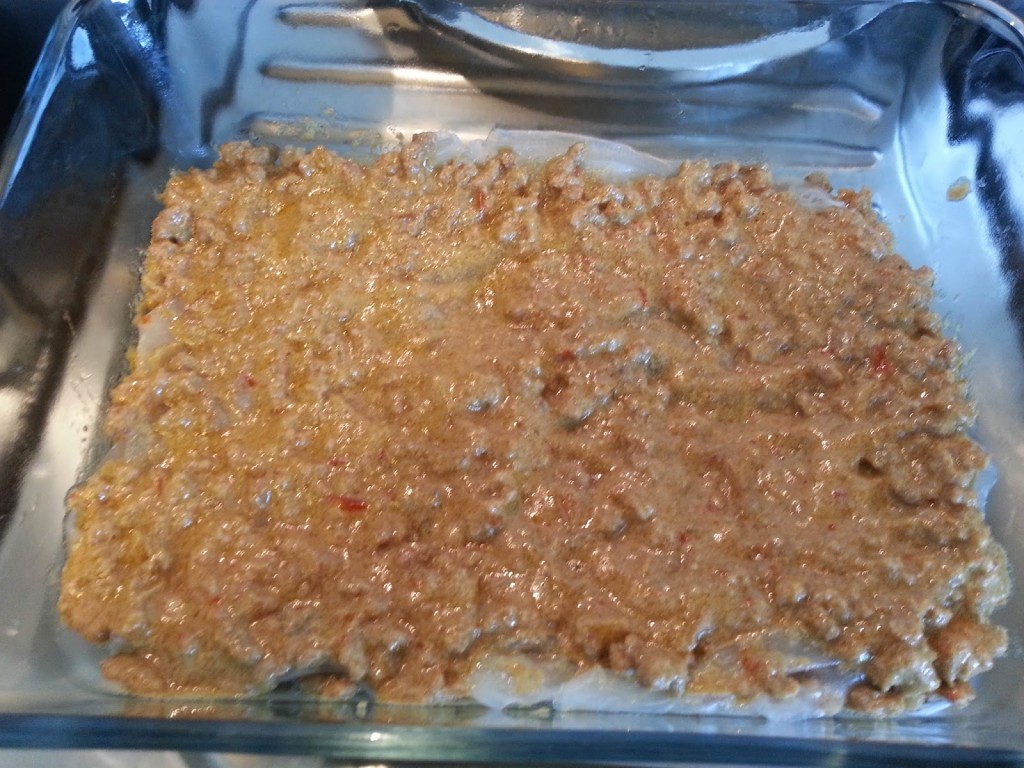 A layer of beef curry.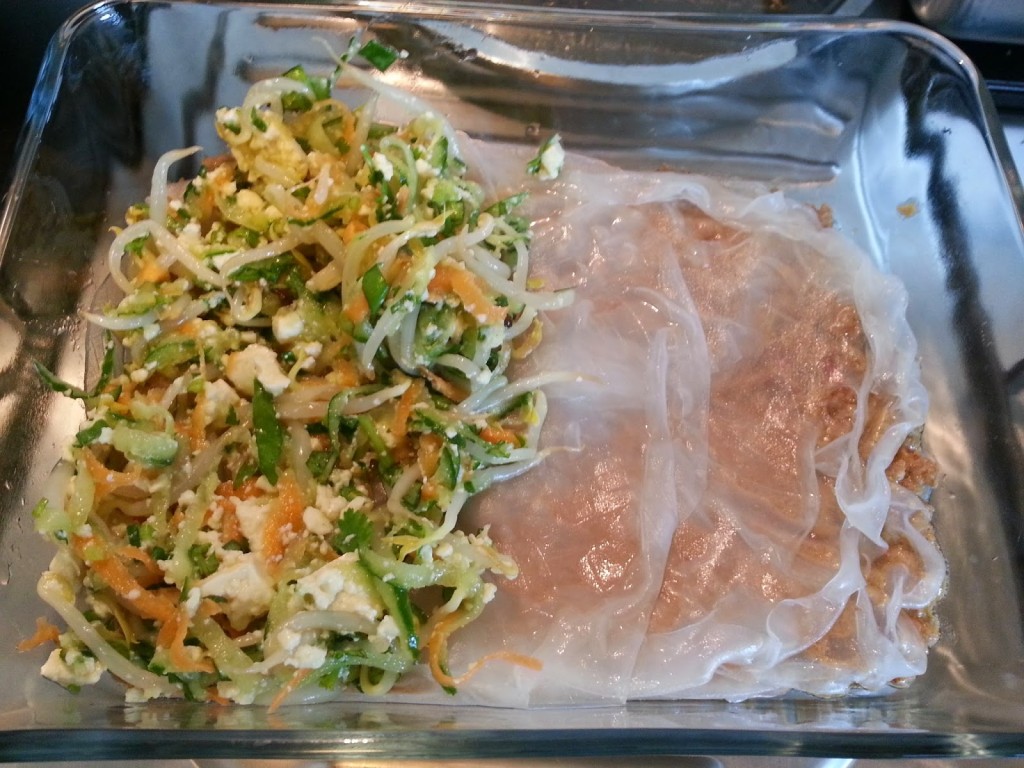 4 pieces of rice paper.
A layer of salad, used a tong and try not to scoop any of the liquid that is at the bottom of the mixing bowl.
We don't want a dripping wet lasagne do we?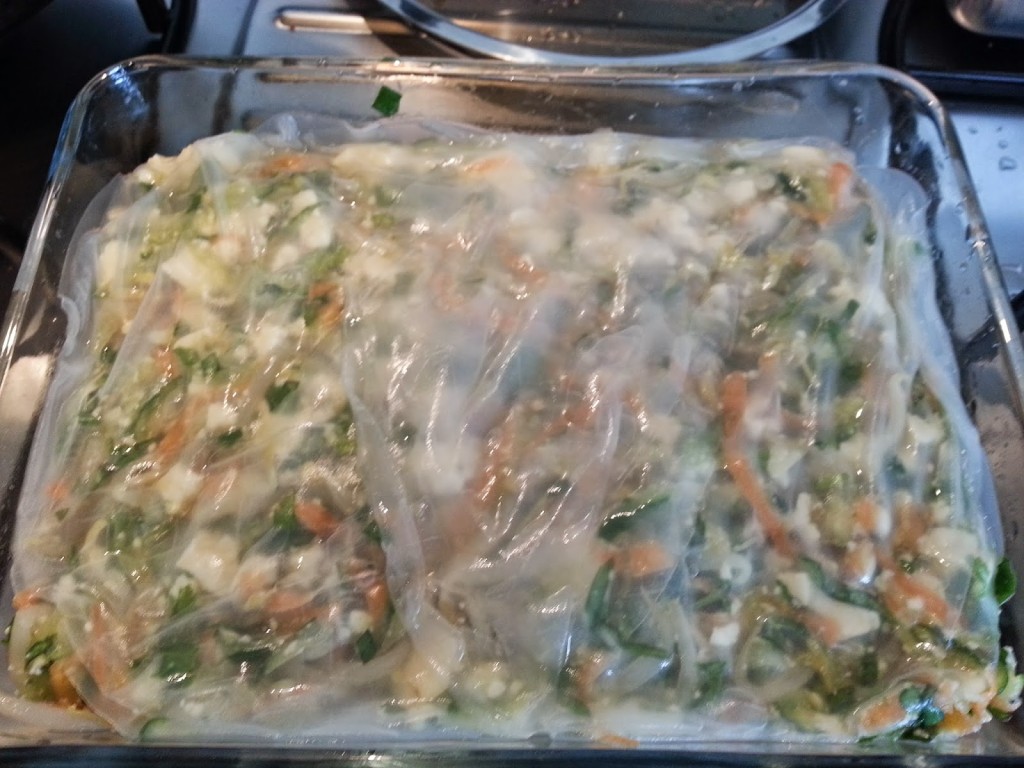 Rice paper again…
Continue layering until all the rice paper is used up.
Reserve some curry for the top.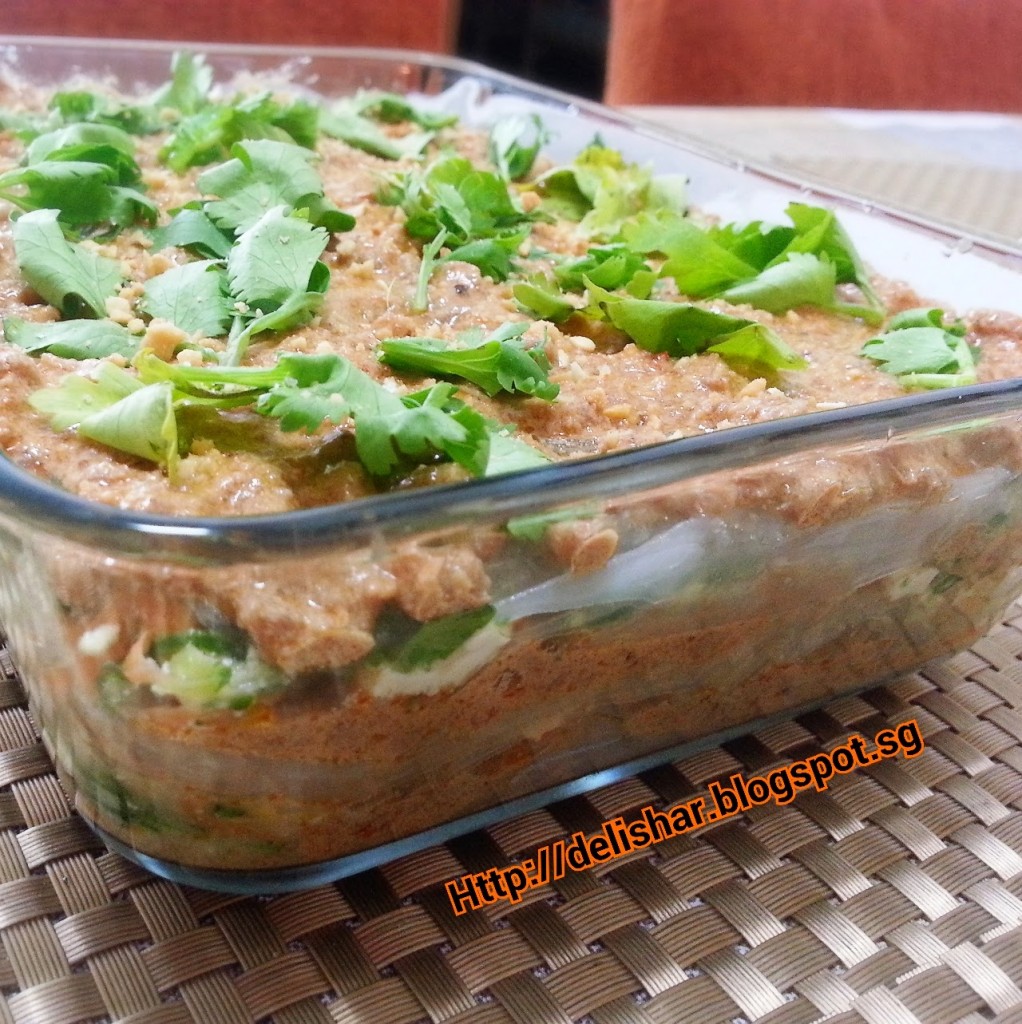 Spread remaining beef curry on top.
Garnish with parsley, and sprinkle some crushed peanuts.
You will need a sharp knife to make clean cuts for serving.
Bon appetit!!