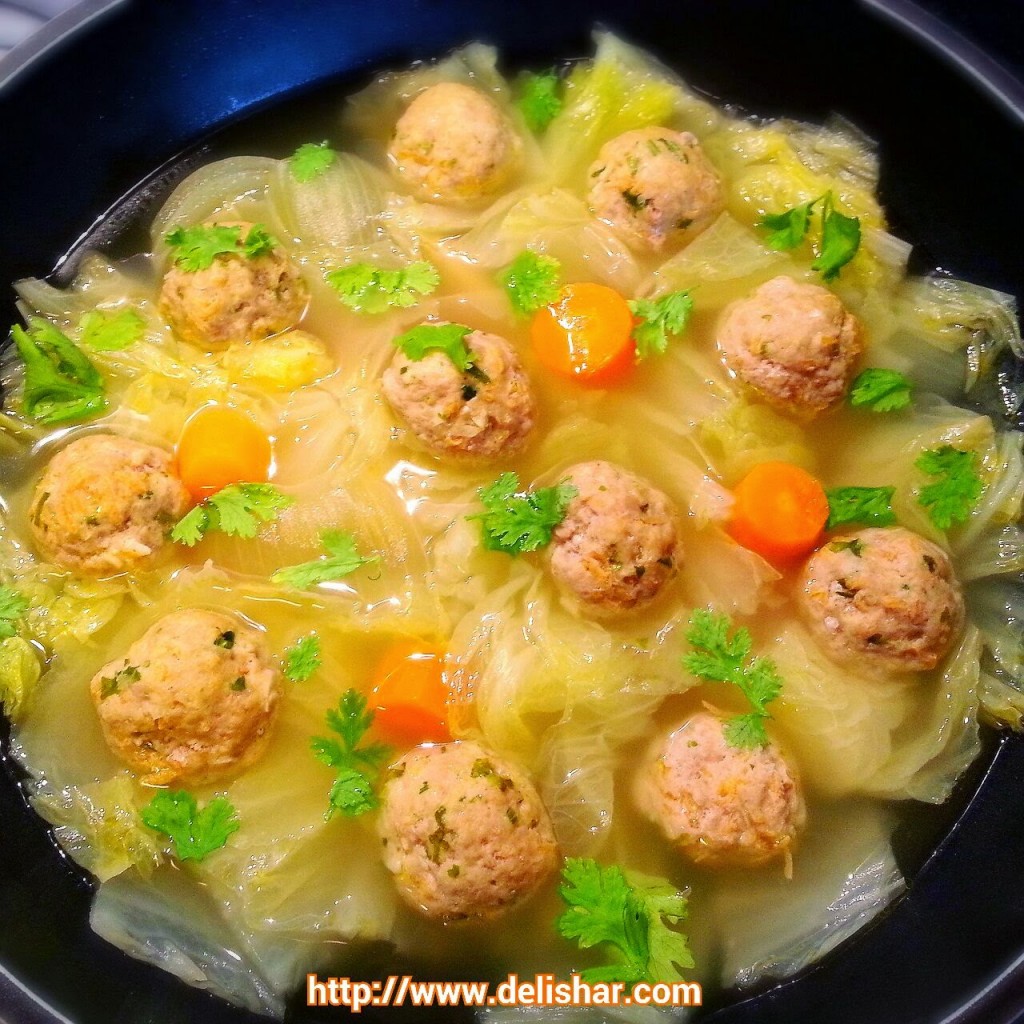 I can't stress enough now easy and delicious this one pot wonder was! The broth was very refreshing with the added lemongrass and ginger, it was absolutely deeeeelisssssh! My little one was singing her "I've got yummy in my tummy" song while eating it. It was inspired by the Chinese Lion's Head Meatball. But I added my little twist to it by preparing the meatball the Vietnamese way. The cabbage was nicely braised in the broth which made the broth sweet on top of all that yummy spices. It goes well on top of noodles or with a bowl of white rice.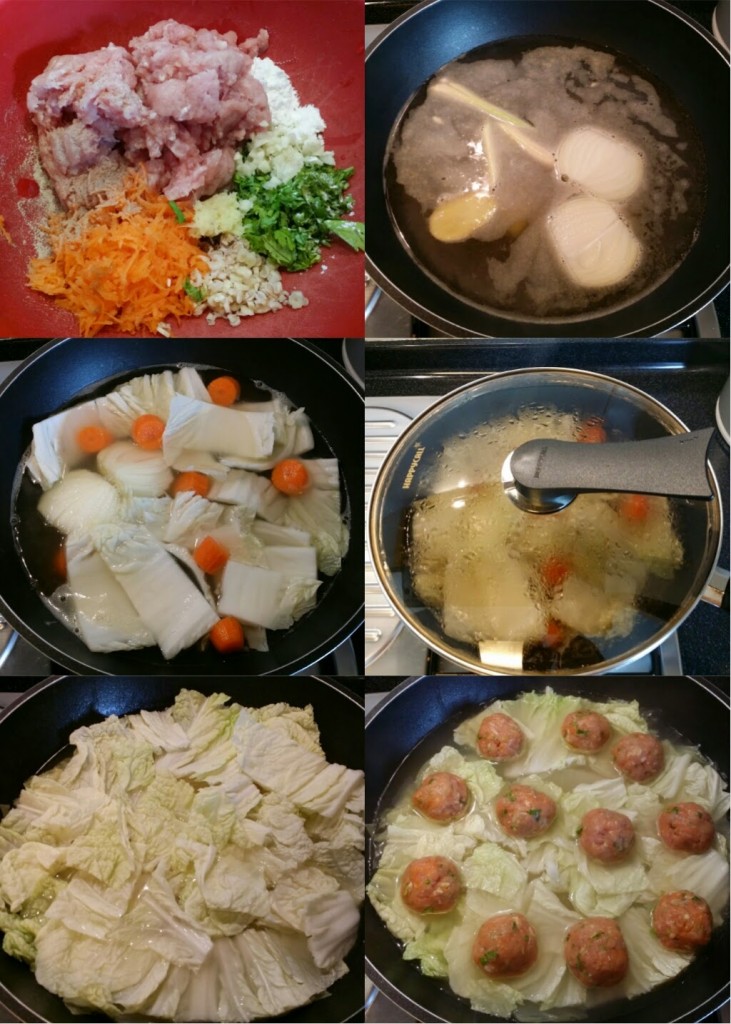 Ingredients (Serves 3)
Meatballs
250g minced pork
1 small carrot, finely shredded (about 1/4 cup)
2 tbsp chinese parsley/cilantro, finely chopped
2 cloves garlic, minced
2 stalks lemongrass, finely minced (use the soft white ends only)
1 tbsp grated ginger
1 tbsp fish sauce
dash of white pepper
1 tsp corn flour
Add everything into a large bowl and mix well.
Roll meat mixture into golf ball size meatballs.
Cabbage Soup
6 large leaves of napa cabbage, slice to 1.5 inch pieces
4 cups chicken stock
5 slices of ginger
2 stalks of lemongrass, bruised
1 yellow onion, halved
1 carrot, cut into 1 inch pieces
Chopped parsley/cilantro for garnish
Bring chicken stock to boil, ginger, lemongrass, and onion to boil.
Add the stem part of the cabbage, and carrot.
Cover and allow to simmer on med heat for 10 mins.
Add the leafy part of the cabbage to the broth.
Carefully place meatball on top of the cabbage leaves. Do not stir or move the meatball or it will break.
Cover and cook on med high for 10 mins or until meatball is cooked.
Remove from heat.
Garnish with chopped parsley and serve!
Bon appetit!!