Recently, I was down with a pretty bad stomach flu and didn't have any appetite to eat anything. When things got a little better, I wanted to make myself something light, something that will not irritate my healing tummy. I needed some protein, something healthy, and easy to make as I was still not feeling a 100%.
Tofu came to mind, and I had some pre-made fish paste in my fridge… Prawns were added because of my younger daughter. She absolutely loves prawns and I wanted to make something that she will enjoy too. I liked how this dish turned out. It only took me less than 10 mins to put everything together and 6 mins to steam. So from start to finish, this dish took me about 15 minutes! Not only was it easy to make this dish, it sure looks appealing enough to impress dinner guests if you decide to host a dinner party!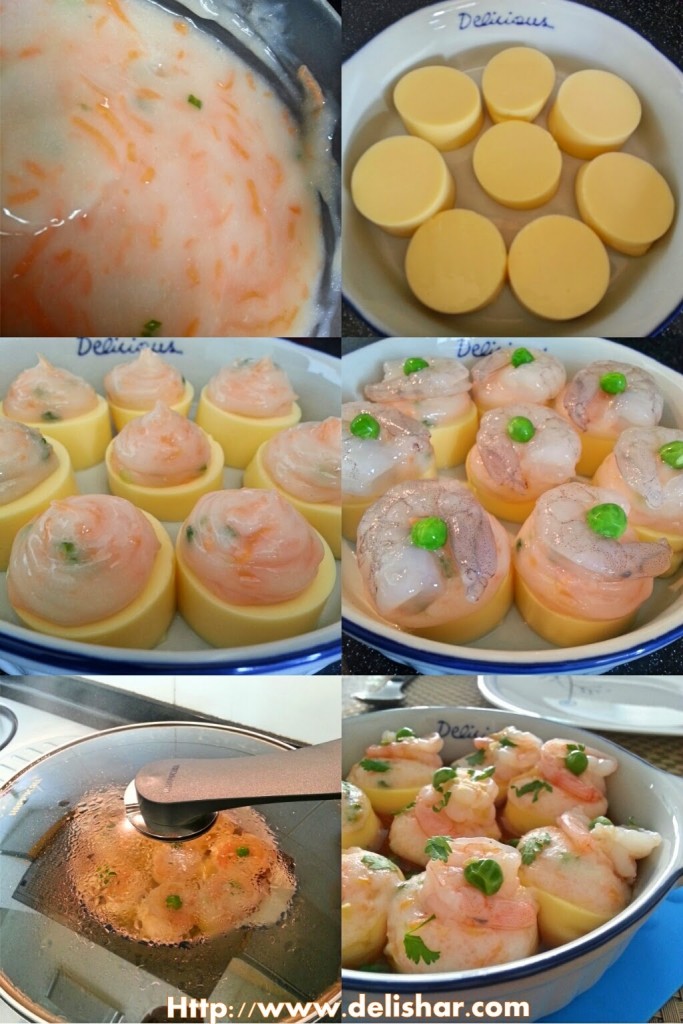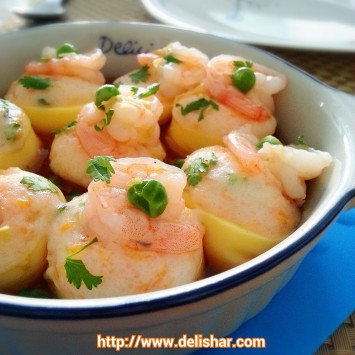 Prawn & Fish Paste Tofu
Ingredients
Sauce
4

tbsp

hot water/low-sodium chicken stock

2

tbsp

soy sauce

if using chicken stock adjust soy accordingly

1

tsp

sesame oil

3/4

tsp

sugar

1

tsp

grated ginger
Tofu
1/2

cup

fish paste

got mine from NTUC

8

prawns

cleaned and shells removed

1

pack egg tofu

cut into 3/4 inch rounds (8 pieces)

1-2

tbsp

grated carrot

1/2

tbsp

chopped spring onion

8

peas

Chopped parsley for garnish
Instructions
Sauce
Mix all the ingredients together and set aside, make sure sugar is dissolved.
Tofu
Get your steamer going on high.

Mix fish paste, carrot, and spring onion together until combined.

Place tofu on heat proof dish.

Scoop about 1 tbsp of fish paste on each tofu. *

Place prawn on each tofu and garnish with pea.

Steam on high for 6 mins.

Meanwhile prepare your sauce, recipe below.

When tofu is done, drain the liquid in the dish. It may be difficult to pour out, I used a paper towel to absorb all the liquid.

Then pour sauce over tofu, and garnish with chopped parsley.
Notes
Instead of scooping the fish paste on the tofu, I placed the fish paste in a zip lock bag, snipped the end off, and piped the fish paste on top of the tofu.
Sauce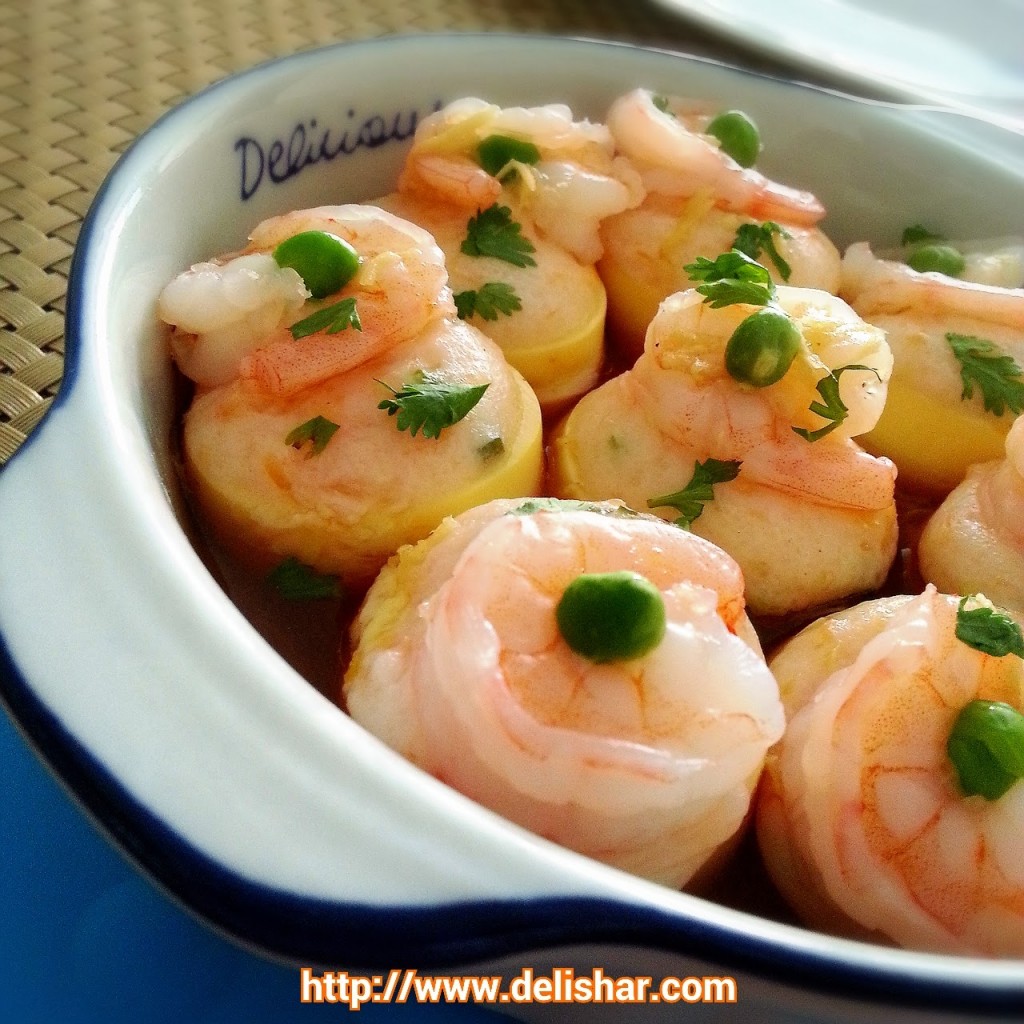 Serve immediately.
Bon appetit!!