Last week, I shared about the differences between Wild vs Farmed salmon in my cooking blog. You can find it in my
Honey Ginger Glaze Sockeye Salmon
recipe post. I also mentioned that I will be sharing a couple more salmon recipe, so here it goes. This one that I'm sharing is very straight forward and ultra simple to prepare. The good people at
The Alaska Guys
sent me 3 different types of salmon. So for this recipe, I'm trying out their Coho also known as Silver Salmon.
Unlike the Sockeye, the colour of the Coho is similar to what I'm used to. After thawing out the Salmon overnight in my chiller, I marinated it and when about my business. Came home, baked it, and treated myself to a nice dinner. Once again, I can't believe how good the fish tasted. Serve over rice or
Japanese Potato Salad
like I did.
The husband came home a little later that night and he already had his dinner. But upon knowing that I made wild salmon for dinner, he wolfed down his portion. He was full when he came home, only wanted to nibble, and try out a piece of the salmon. However, it seemed that he was battling between self-control and good food. Good food won. After he got done with his post dinner-dinner, he exclaimed that we will only have wild salmon from now on. Lol! It's true though, once you go wild, it's hard to go back.
If you would like to taste the difference, you can get them from
The Alaska Guys
, quote "Delishar5" during check out to get 5% off.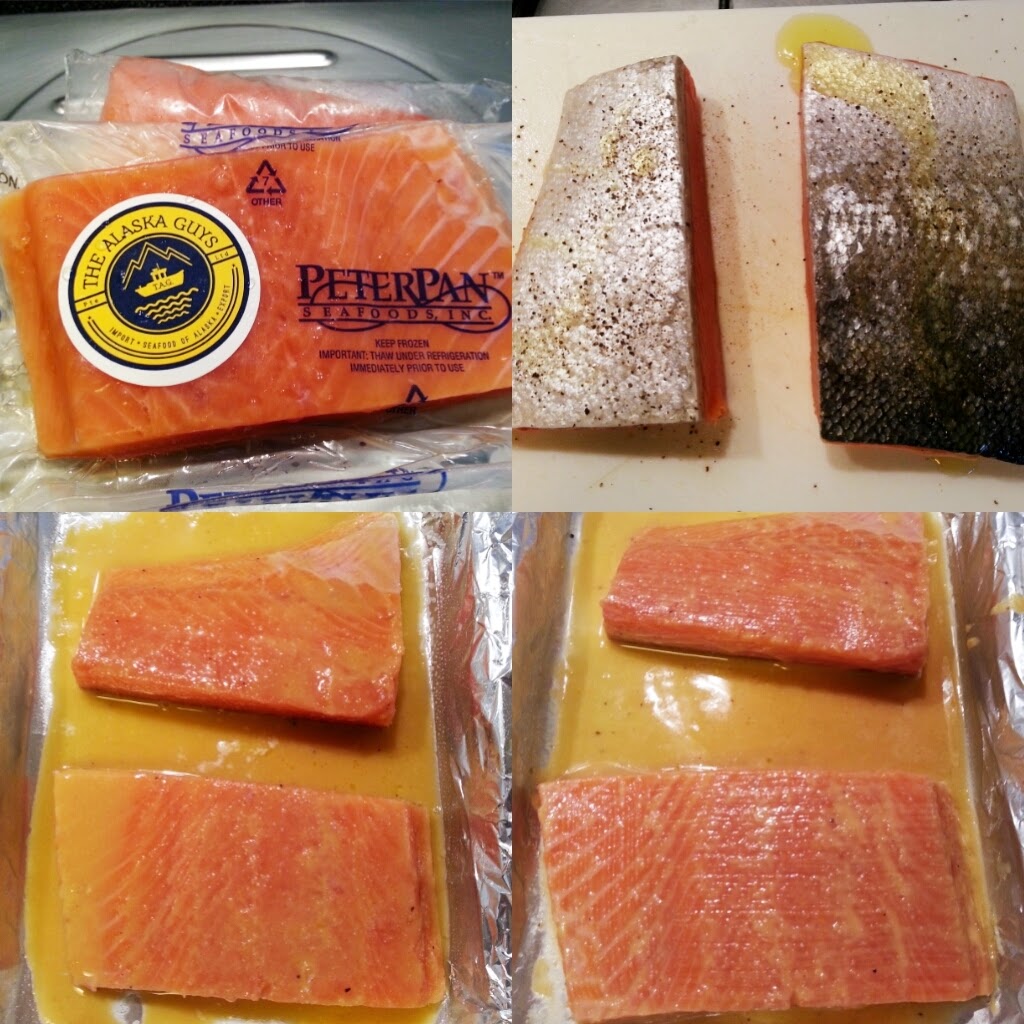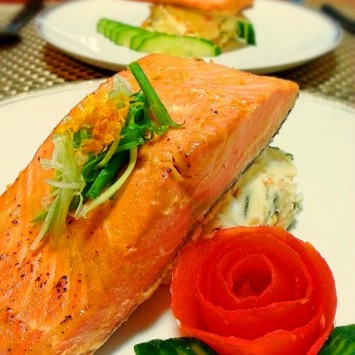 Orange Miso Salmon
Ingredients
400

g

salmon fillet

2

tbsp

white miso paste

1/4

cup

orange juice

1

tsp

grated ginger

1

tbsp

mirin

Salt and pepper

1

tbsp

Vegetable oil
Instructions
Mix miso, mirin, ginger, and orange juice together.

Rub vegetable oil over skin of salmon.

Season skin with salt and pepper.

Spoon marinade over fillet, coating the side of the fillet as well.

Allow to marinate for 30 minutes to 24 hours in the chiller.

Preheat oven to 190C.

When oven is ready, remove most of the marinade on top of the fillet.

Miso burns easily, removing it ensures that we won't get a charred piece of fish.

Bake it on the top rack for 10-12 mins, until fish flakes easily.

(+/- 10 mins for each inch in thickness).