Home-cooked meals doesn't have to be time consuming and complicated. Very simple ingredients and simple cooking equipment can make a very satisfying homemade meal for the people that you care about. This dish is one of those that requires very little preparation, can be made in under 30 mins, and leaves you with very little dishes to clean up. Serve it up with your choice of greens and rice/noodle for a complete meal. I served mine with blanched xiao bai cai, which took only a minute to cook. What kind of vegetable will you serve it with?
Have you joined the current giveaway yet?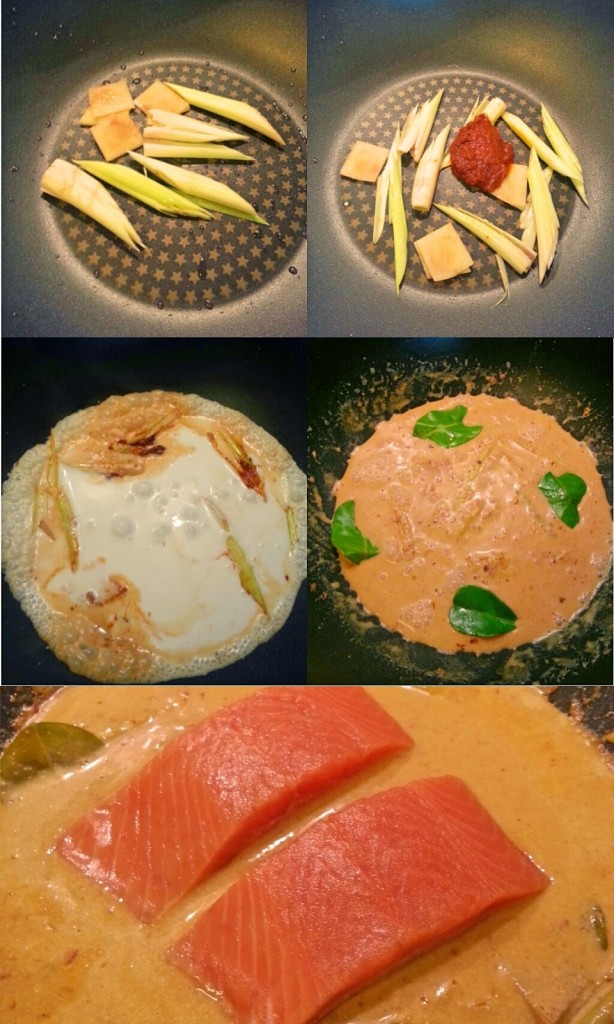 Ingredients (serves 2)
250g salmon fillet, halved
200ml coconut milk
2 lime leaves, crushed
1-2 stalks lemongrass, use ends and bruised
4 slices galangal
2-3 tbsp thai red curry paste (or to taste)
Fish sauce if needed for seasoning
Thinly sliced lime leaves or parsley, to garnish
1 tbsp oil
Heat pan on med high with oil.
Saute galangal and lemongrass for 1-2 minutes.
Add coconut milk and bring to boil.
Lower heat to low, add lime leaves, and red curry paste.
Stir until blended, season with fish sauce if needed.
Allow to cook with lid on for 10 minutes.
Checking every now an then to make sure it doesn't dry up.
Add some water if needed, especially if you are using a wider pan.
Add salmon into the curry sauce.
Allow to poach for 5-6 minutes on med heat or until fish flakes easily.
Garnish and serve.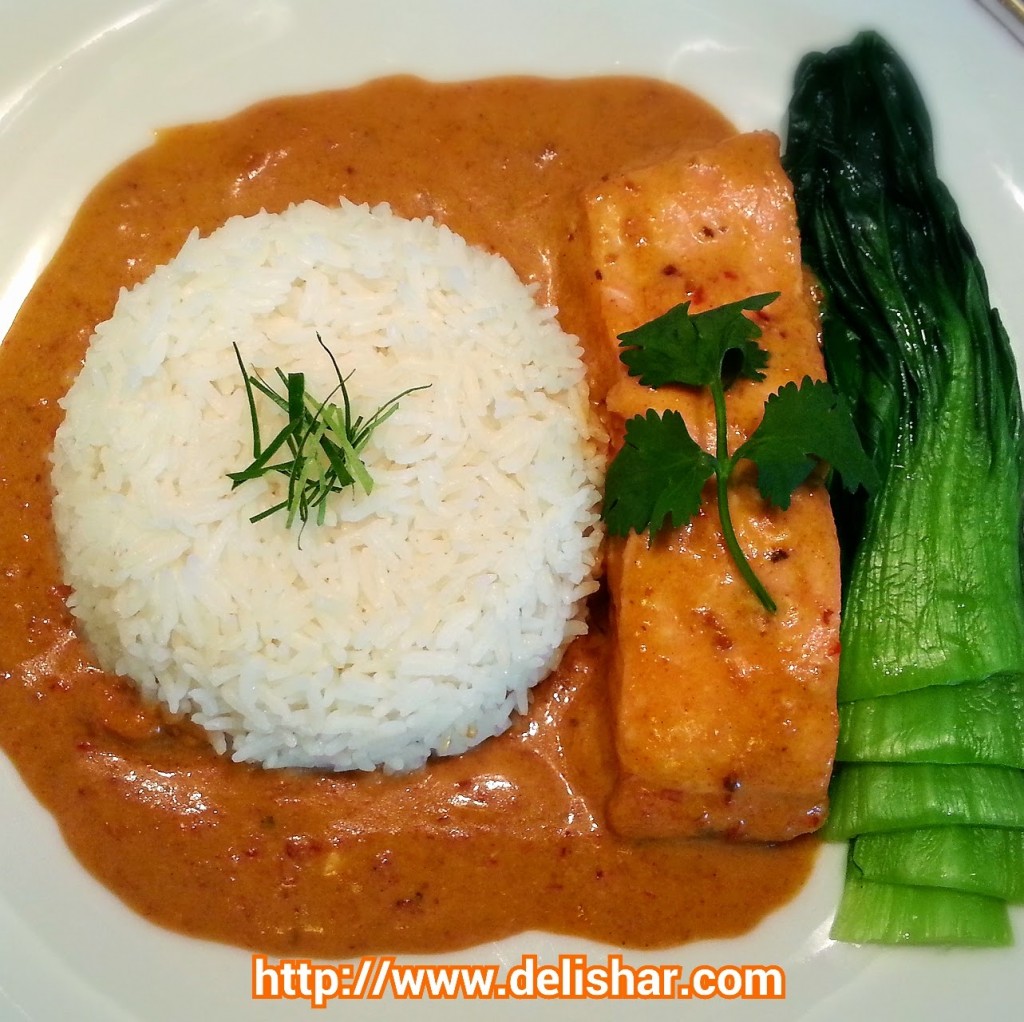 Bon appetit!!