This salad can be served warm or cold, either way it is makes a delicious side dish or appetizer! I served this with my
Orange Miso Salmon
. It is a great way to sneak in some vegetables in your meal if you have some fussy eaters. I have to say that there is no substitution for Japanese Kewpie Mayonnaise, so don't even try to substitute for low fat or non-fat mayo. It is not going to be the same. I ran out of frozen corn, else I would have added it for that extra bite and sweetness, which will enhance all the other flavours! The recipe is really simple, and this dish can done in 30 minutes.
Don't forget to take part in the Chinese New Year 2016 S$500 Paypal Cash Giveaway! Click to go to GIVEAWAY PAGE and complete the rafflecopter widget at the end of the post!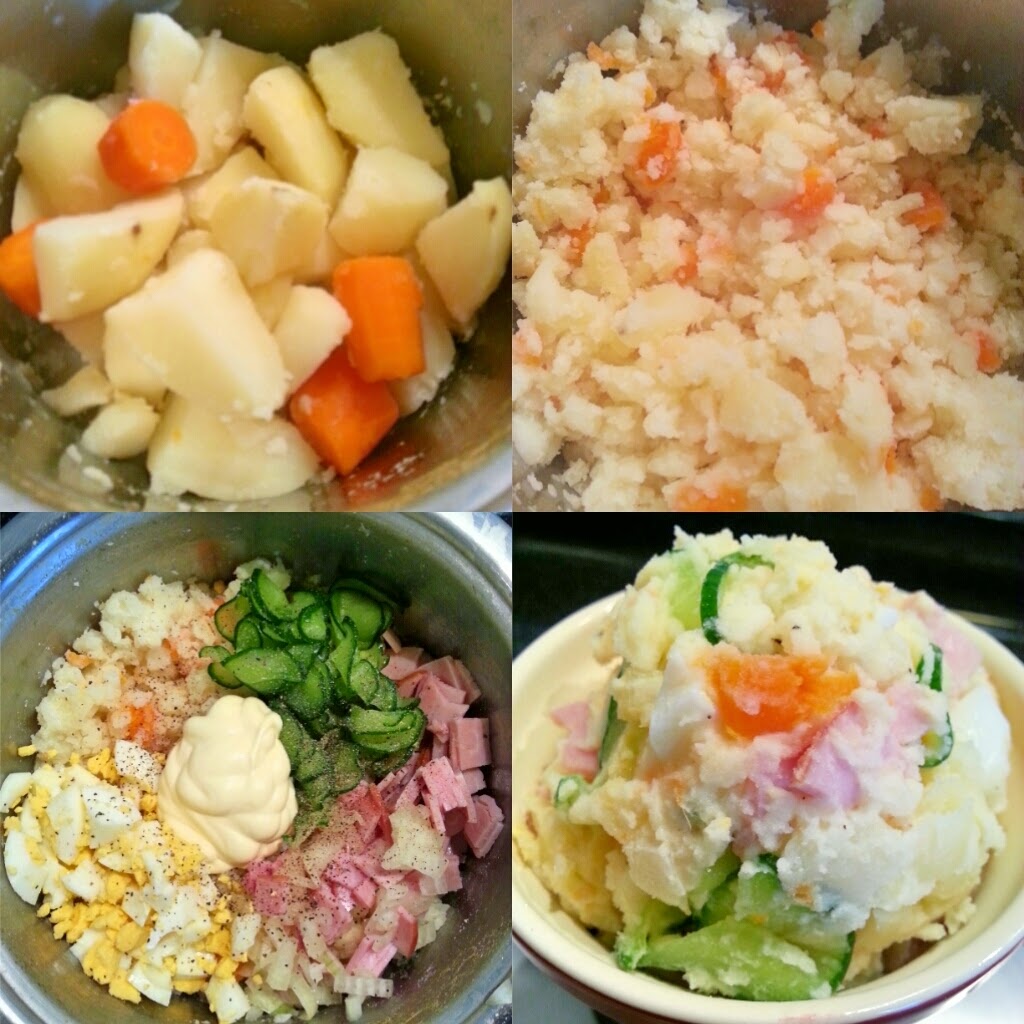 Ingredients (Serves 4)
3 russet potatoes, cut into 2×1 inch
2 slices honey baked ham, diced
1 hard boiled egg, peeled & diced
2-3 tbsp onion, diced
3 inches of japanese cucumber, thinly sliced
1 med carrot, cut into 1 inch pieces
2 tsp rice vinegar
4-6 tbsp Japanese Kewpie Mayonnaise
Salt and pepper
Toss cucumber with a little salt, set aside for 5 – 10 mins.
Rinse cucumber in clean water, squeeze as much liquid as you can out from cucumber.
Blot dry with kitchen towel.
Bring a pot of water to boil.
Season water with salt.
Add potatoes and carrot.
Boil until soften, about 15 minutes.
Drain water, and add vinegar.
Roughly mash potatoes and carrot, we want it to still have some chunks.
Add in the cucumber, onion, ham, egg, mayo, and season with salt & pepper.
Toss to mix.
Add more mayo to desired consistency.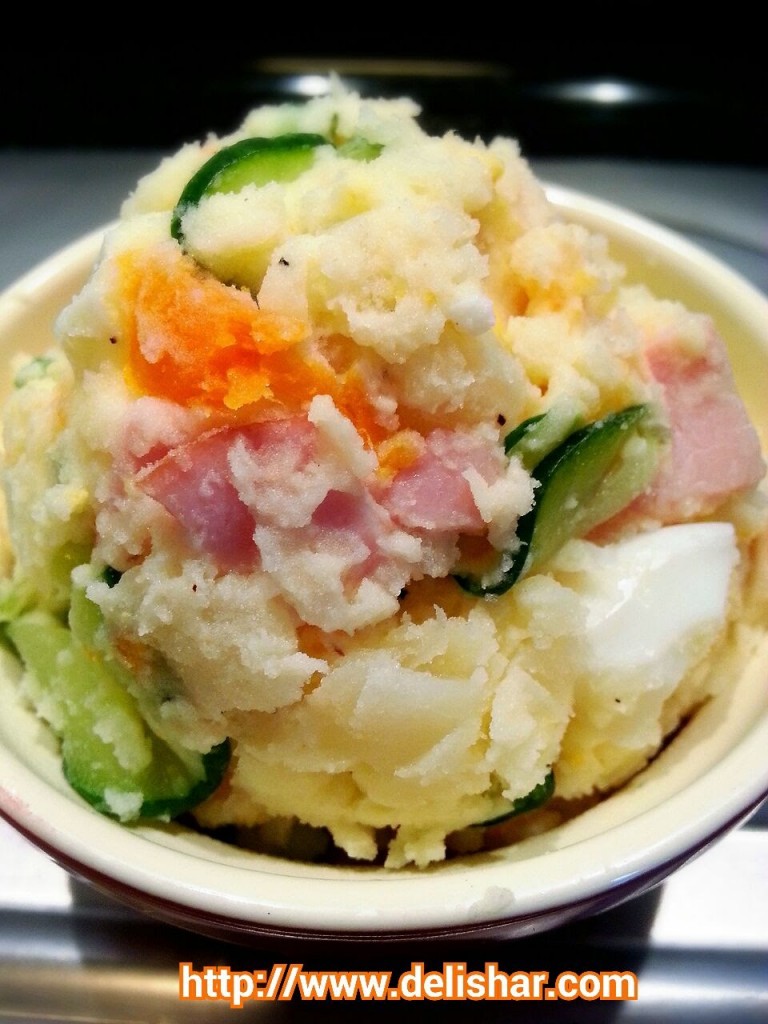 You can serve warm or chilled.
Bon appetit!!