I can eat these rice paper rolls every single day, for all my meals. I'm pretty sure my husband feels the same way about these rolls too! What made these healthy, clean, and delicious rolls so much more amazing is the premium quality
Alaska Oplio
Snow Crabs
from
The Alaskan Guys
or
TAG
.
Preparation for the crab legs requires bare minimal, the crab legs are succulent and sweet! Goes so beautifully well with the spices of the sauce, and the fresh crunch of the greens! The herbs adds a little touch of summer to the whole dish, and the avocado gives it a contrasting rich, creamy, and butter-like texture. It's like a play of colours, flavours, and textures all wrapped up in this paper thin roll waiting to burst out of it's 'shell'. If you get my drift. See, I know you are smart like that!
Look at how generous those crab legs are! Quite honestly, you can do without the dipping sauce with quality fresh seafood like that. Do check out The Alaskan Guys's online store and if you are interested to get some quality wild caught Alaskan seafood, quote "Delishar5" for 5% cart discount.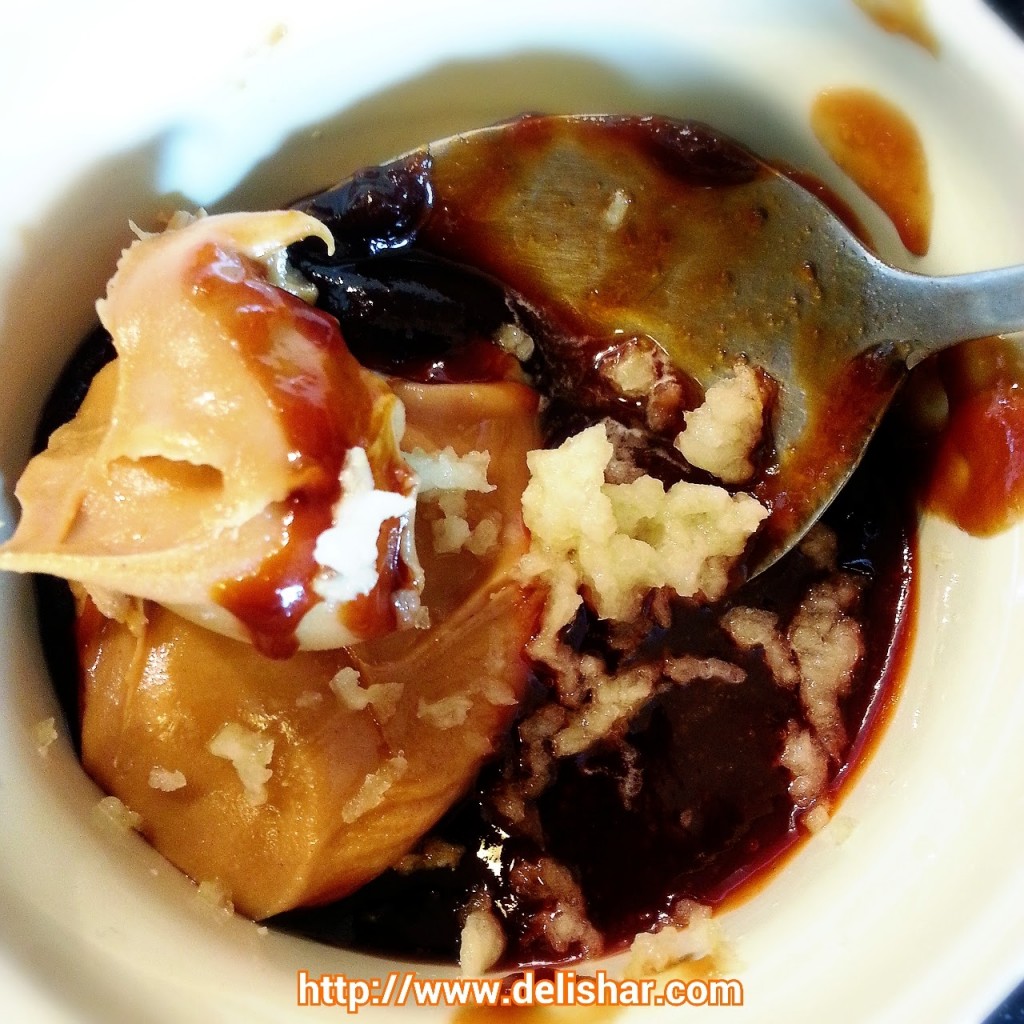 Peanut Dipping Sauce
Ingredients
2

tbsp

Hoisin sauce

1

tbsp

creamy or chunky peanut butter

1-2

tbsp

water

depending on the consistency you like

1

garlic pressed

1/2

chilli padi

seeded and thinly sliced (optional)
Instructions
Mix everything except garlic together in a small bowl.

Add water and mix till desired consistency.

Set aside until ready to use.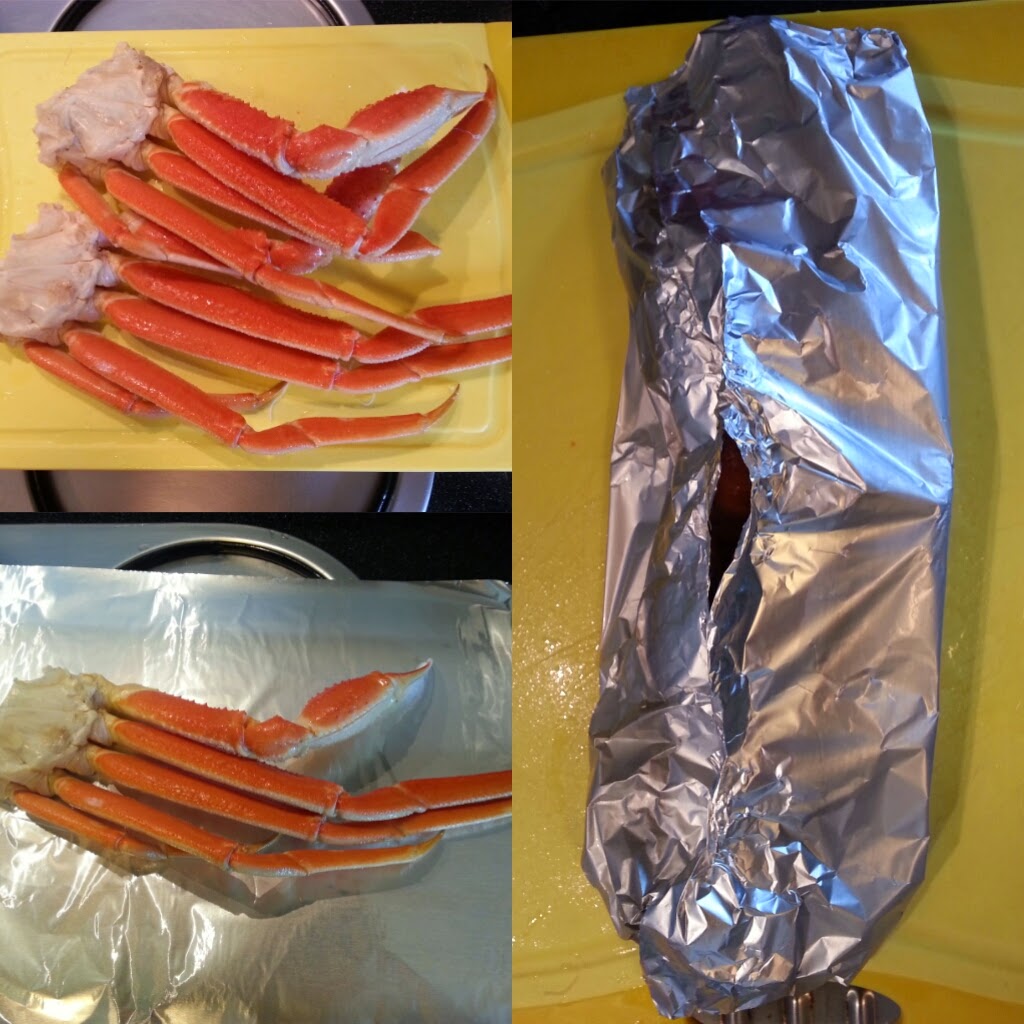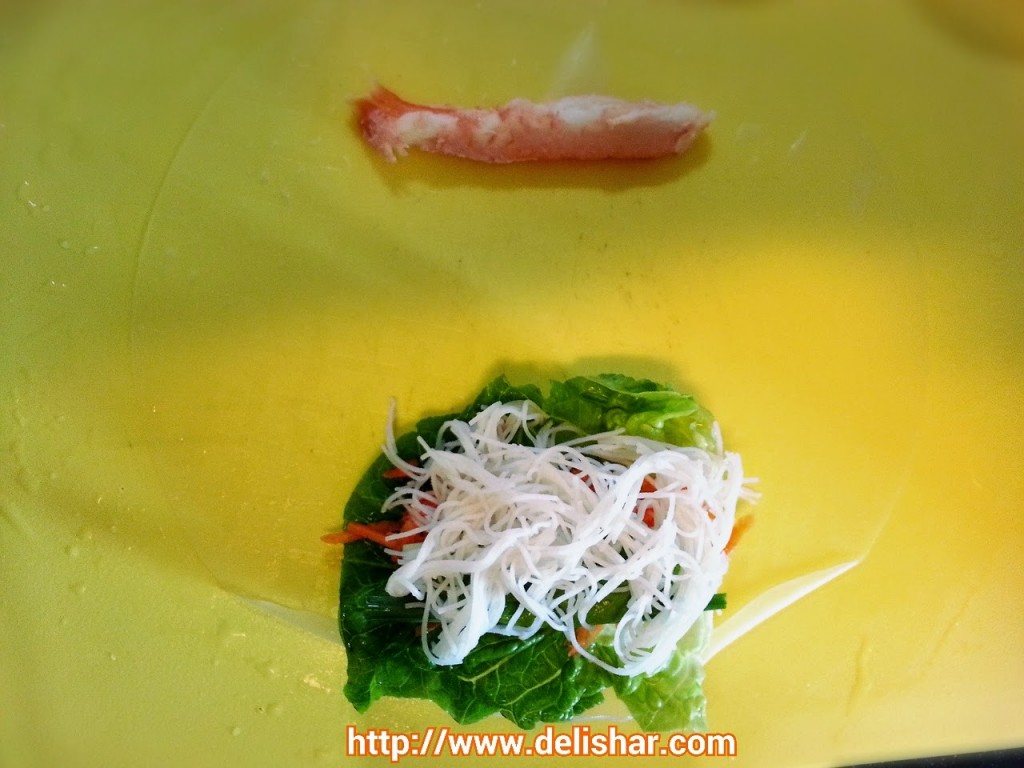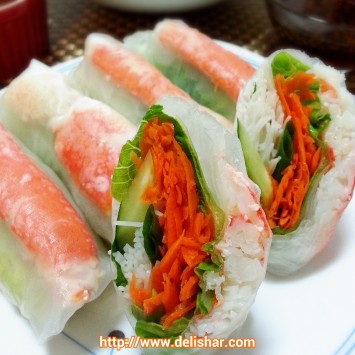 Snow Crab Rice Paper Rolls
Makes about 8-10 rolls
Ingredients
400

g

Snow Crab Legs

Vietnamese rice paper

100

g

dried rice vermicelli

1

japanese cucumber

thinly sliced

1

carrot

shredded

1

head romaine lettuce

washed

1/2

small avocado

thinly sliced

1-2

stalks spring onion

cut to 2 inch length

8-10

fresh basil leaves
Instructions
Preheat oven to 230C.

Cook rice vermicelli as directed on package, drain and set aside to cool.

Clean crab legs with a toothbrush.

Use a double sheet of aluminium foil to wrap snow crab.

Make a small hole for steam to escape.

Bake for 8-10 mins until heated through.

Allow to cool to touch before removing crab meat from shells.

To soften rice paper, simply dip it in warm water.

You don't have to soak it till it soften, dip the whole piece in warm water, and place it on your work top.

In my case, I used my clean large vegetable chopping board.

When you are done assembling, the rice paper would have softened and become pliable.

I found that sprinkling a little water to dampen my work surface makes it easier for me to roll my rice paper rolls.

Assemble by placing lettuce, carrot, cucumber, basil, spring onion, and rice vermicelli on the bottom of the rice paper.

Then place your snow crab legs about an inch away from the top of the rice paper.

Roll your rice paper bottom up, firmly but gently.

Fold in the sides, and continue rolling.

Continue until all crab meat is used up.

Serve immediately with dipping sauce.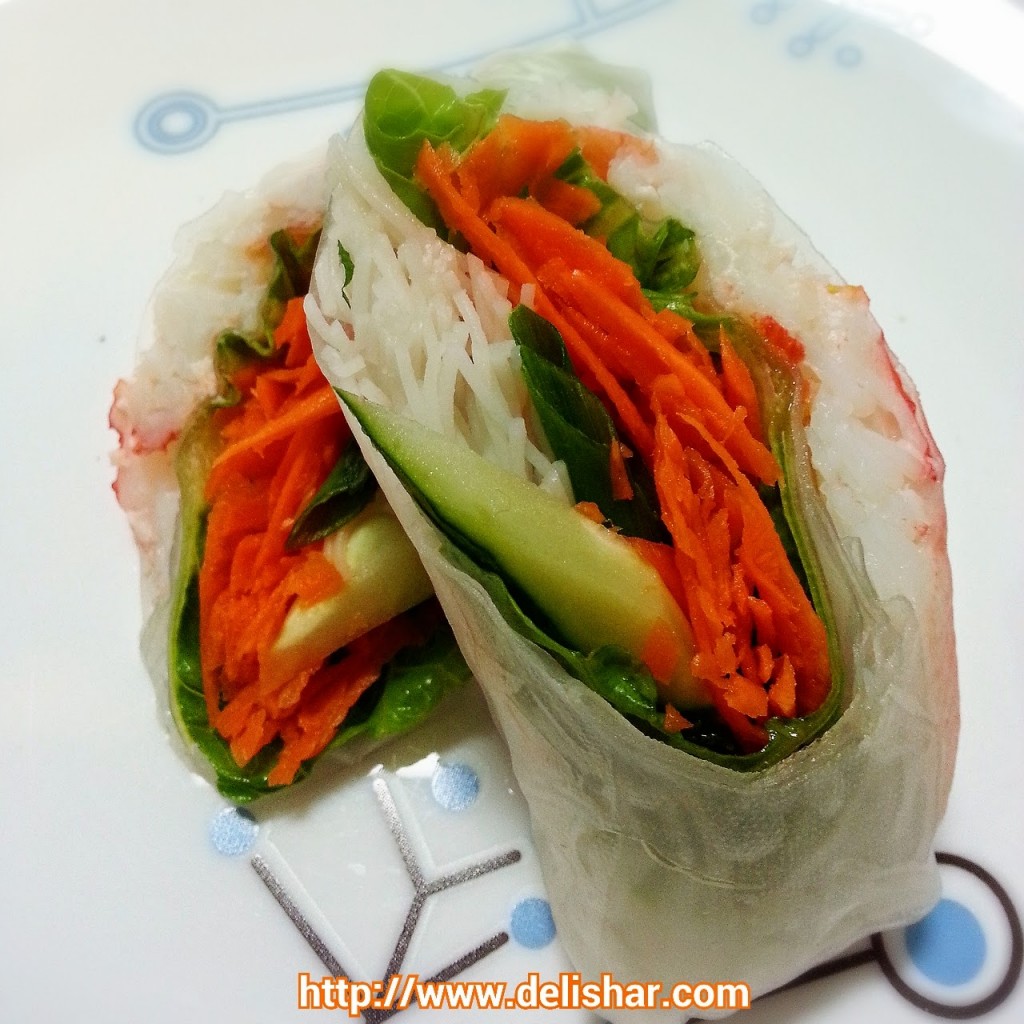 Bon appetit!