I'm a big fan of eggplant / brinjal, perhaps it's the purple hue, which I love by the way. Or perhaps it's the sponge like texture of eggplant. But one thing I do not like is that it is almost always deep fried when you order them from eateries. I have to admit that eggplant that have been deep fried do taste better, but they soak up so much oil in the process, sometimes we got to give and take don't we? No deep frying means lesser calories , but may not achieve that deep fried texture. Although that will mean that I still get to enjoy the eggplant that I love eating, without the extra grease.
As I'm typing this, my mind is wondering off to my 'mental kitchen' and experimenting with other techniques / recipes on cooking eggplant. Yes, very often I visualise or have a mental imagery of planned or future recipes before I actually do it. Now let's focus. Sorry about the deviation. :p
This recipe is a very simple, a no fuss and straight forward recipe. Make sure to choose the younger eggplants, with smooth skin, firm flesh, and cook it through. Larger more mature eggplants, and eggplants that are undercooked can be tough and chewy.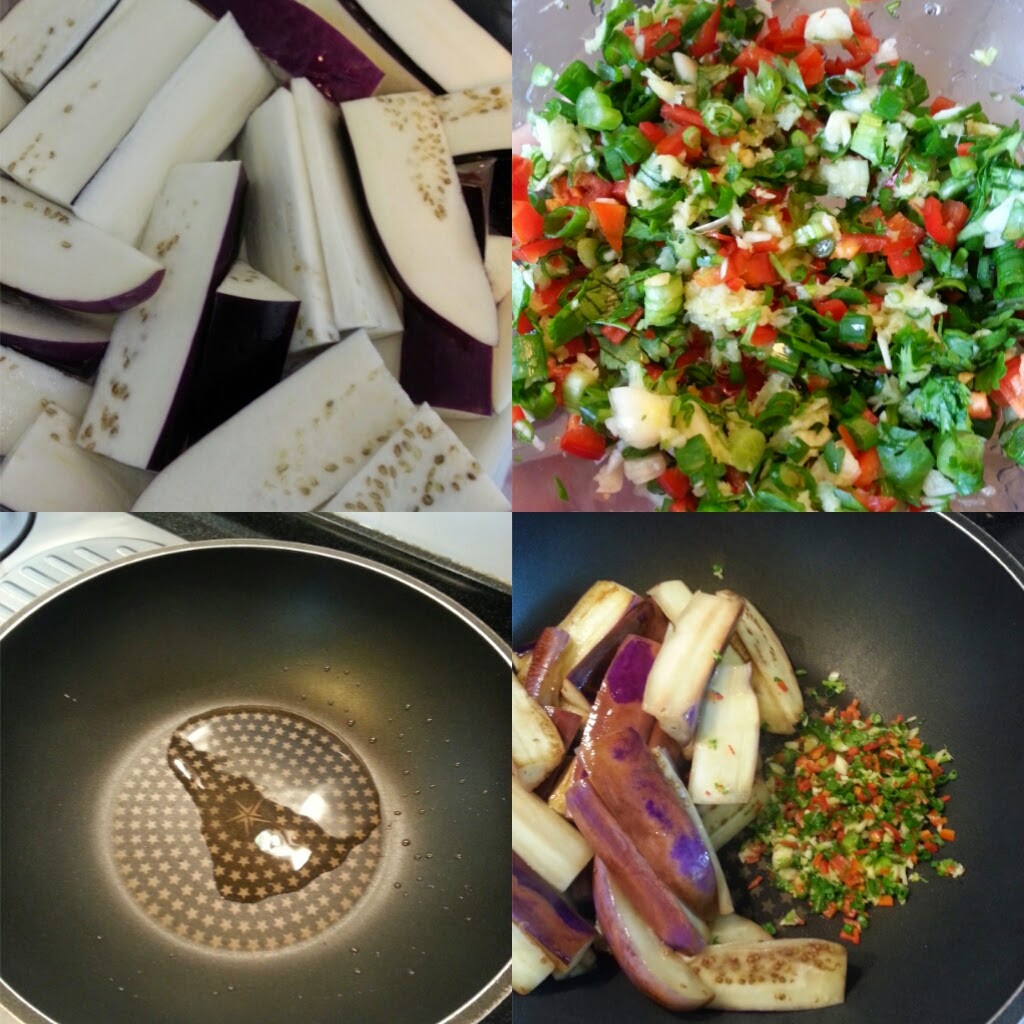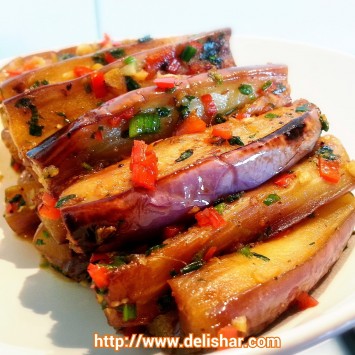 Stir-fried Brinjal/Eggplant
Ingredients
2-3

small to medium eggplant / brinjal

cut into 2 inch wedges (about 3 cups)

2

cloves

garlic

pressed or finely minced

1-2

tsp

grated ginger

1

stalk spring onion

chopped (about 1 tbsp)

1

tbsp

chopped chinese parsley

1

red chilli

seeded and finely chopped

2

+ 1 tbsp vegetable / canola oil

1-2

tbsp

fish sauce

2

tbsp

kecap manis / sweet soy sauce

1/2

tsp

brown sugar

Salt and pepper to taste
Instructions
Salt your brinjal in a colander for at least 30 mins while you prepare the rest of the ingredients. Rinse and drain thoroughly when ready to cook.

In a small bowl, mix your garlic, ginger, spring onion, and parsley together.

Heat your wok on med high with 2 tbsp of oil.

When oil is simmering, add in eggplant and stir fry for a couple of minutes until it starts to soften.

Push eggplant aside, add another tbsp of oil, and add in your garlic mixture.

Stir fry for 30 secs then toss it in with the eggplant.

Add kicap manis, fish sauce, sugar, and black pepper.

Season with salt if needed.

Remove from heat and serve with steamed rice.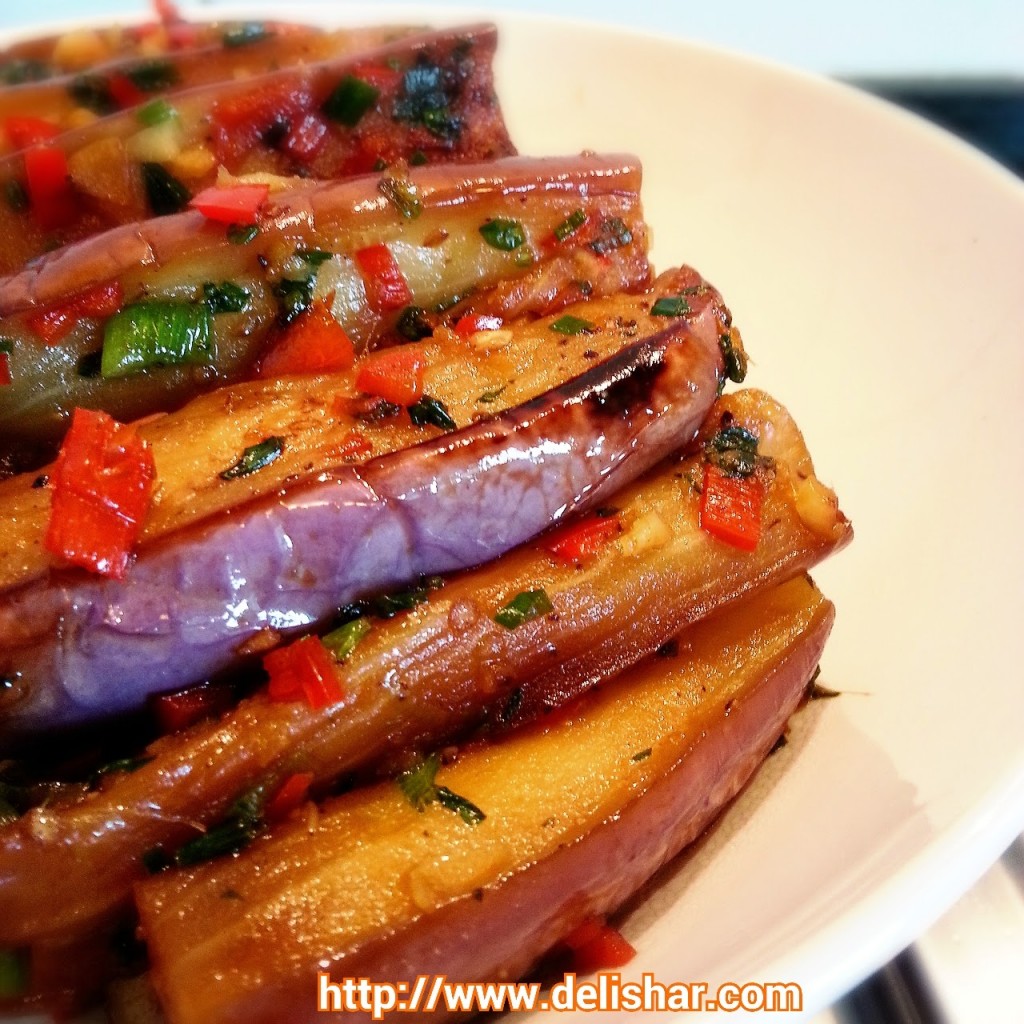 Bon appetit!!