I sure hope this new recipe post finds all of you safe both physically and mentally. With the new semi lockdown, a lot of us will be working from home and coaching the kids at the same time. On top of that, we have to start cracking our head on what and how to feed the family. In the next few posts, I'm going to share with you very quick (faster than takeouts!) and easy recipes using quality ingredients that are bound to bring some excitement at the dining table. Starting with this 10 minutes, no-cook 'Lobster' Roll!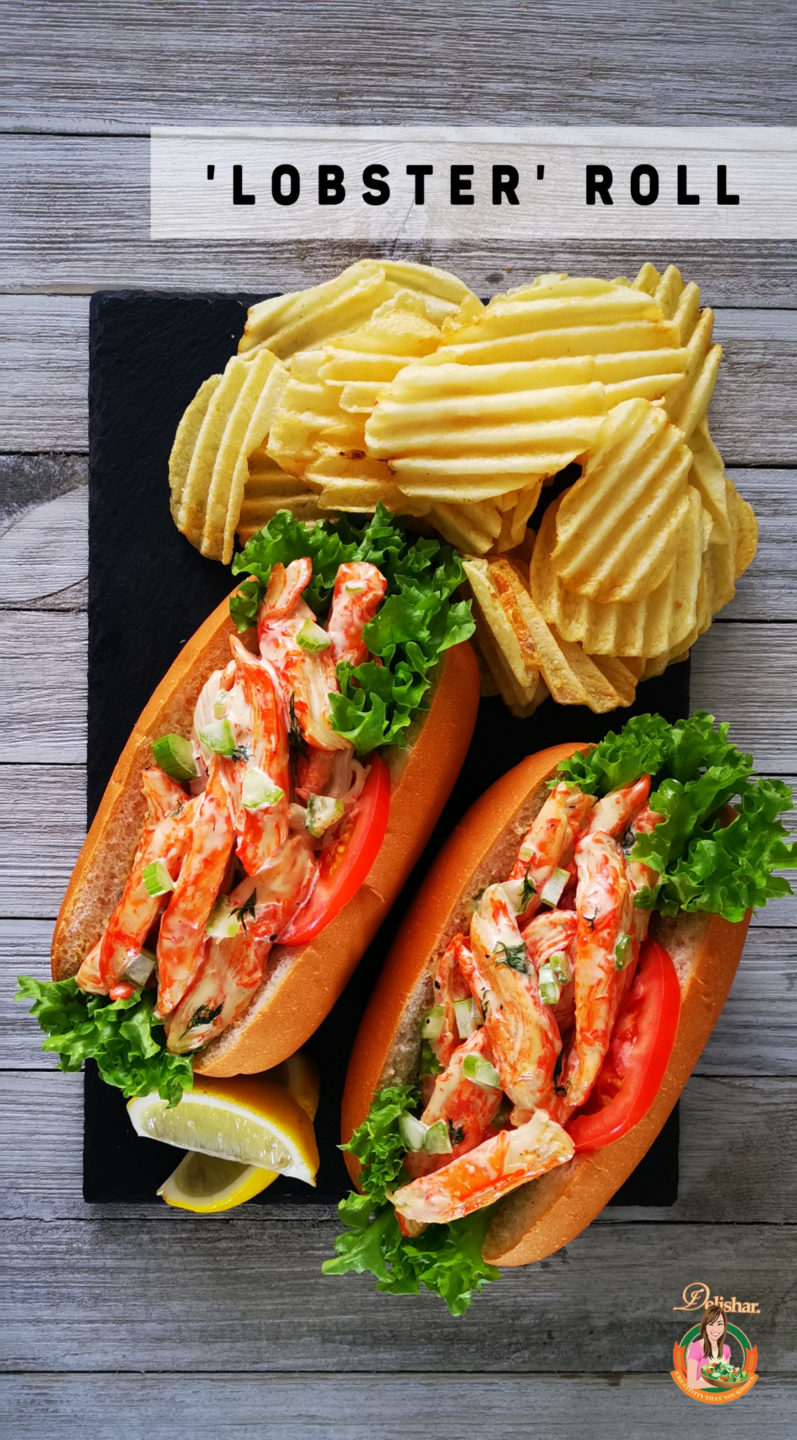 This is probably one recipe that the kids can independently put together too. I used Dodo's ready-to-eat Snow Crab Legs as my 'lobster' to save me some time, and cost. What made these imitation crab legs (surimi) more premium than the others out there is that they are actually made from Alaskan Pollock caught wild from the northern Pacific Ocean.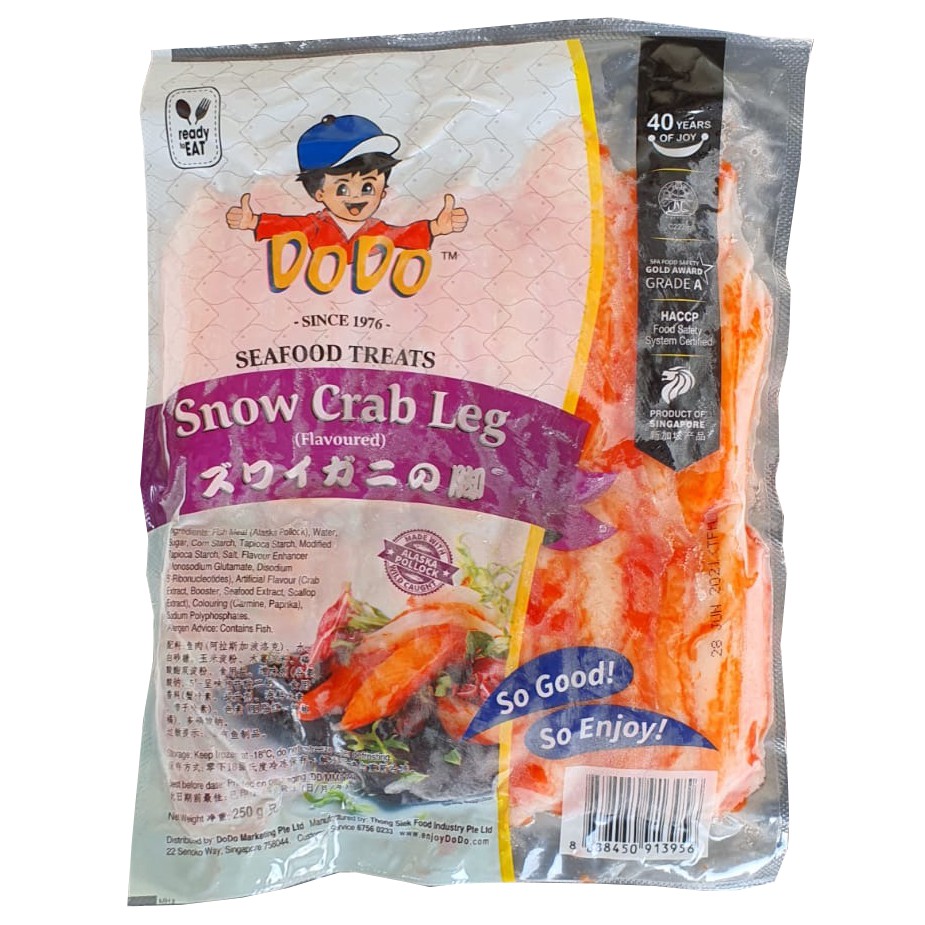 I do feel safer to know that my seafood is wild and not farm. Think anti-biotics , hormones and other chemicals in the breeding farms. I'd rather what I consume comes and feeds from its' natural habitat and grows at their natural pace. When they are happier, they are healthier and tastier!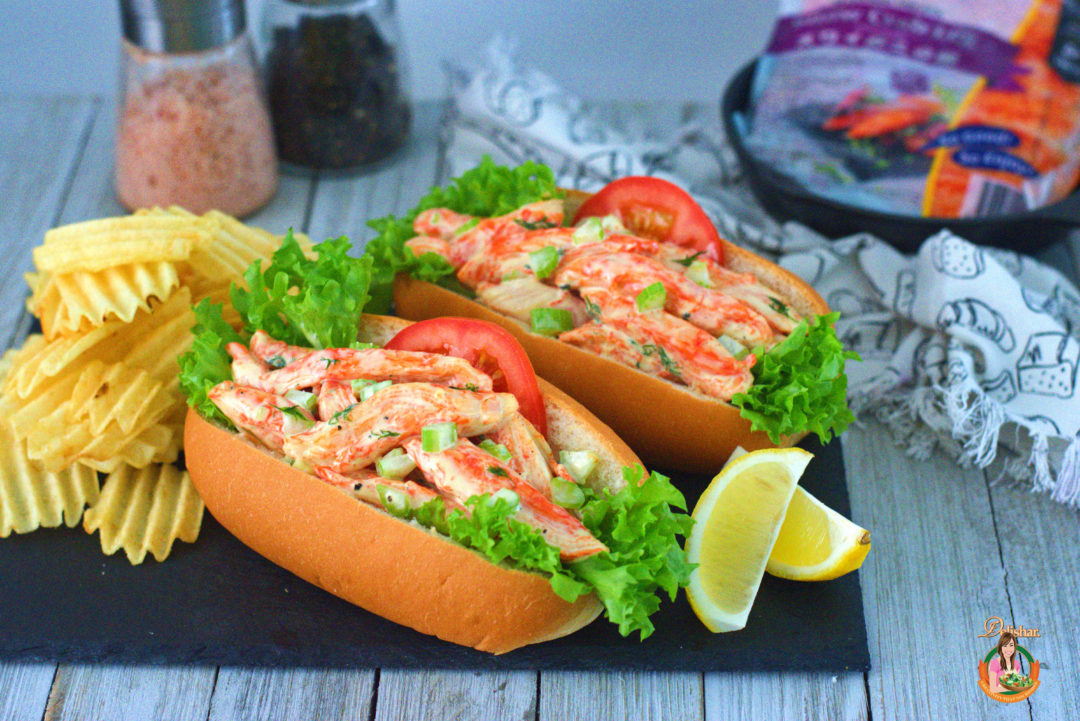 My husband who doesn't eat imitation crab meat would only eat this particular brand. He liked this recipe so much that we had it 2 days in a roll! I'm absolutely fine with that, especially when these lobster rolls are so affordable and simple to make. And it makes me feel good to know that I'm eating something that was made from wild-caught Alaskan Pollock, one of my favourite fish. Try it and let me know what you think! Oh, I hope you like the recipe video too! Stay safe!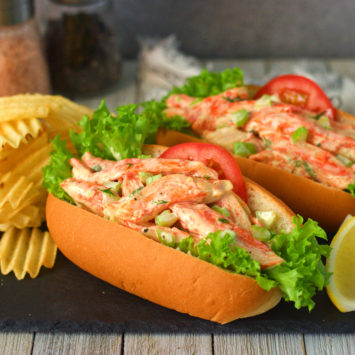 'Lobster' Roll (No-cook)
Ingredients
1

pack

250g DoDo's Snow Crab

thawed

¼

cup

mayonnaise

2

tsp

fresh dill

chopped

3

tbsp

chopped celery

2

tbsp

butter

melted

2

hot dog buns

split on the top

Salt & black pepper to taste

4

lettuce leaves

2

slices

of tomato
Instructions
In a large bowl, add snow crab, mayo, dill, and celery.

Season with salt and black pepper to taste.

Gently fold ingredients together.

Layer lettuce and sliced tomato in the split hot dog buns.

Spoon in snow crab mixture.

Spoon 1 tbsp of melted butter over snow crab and serve immediately.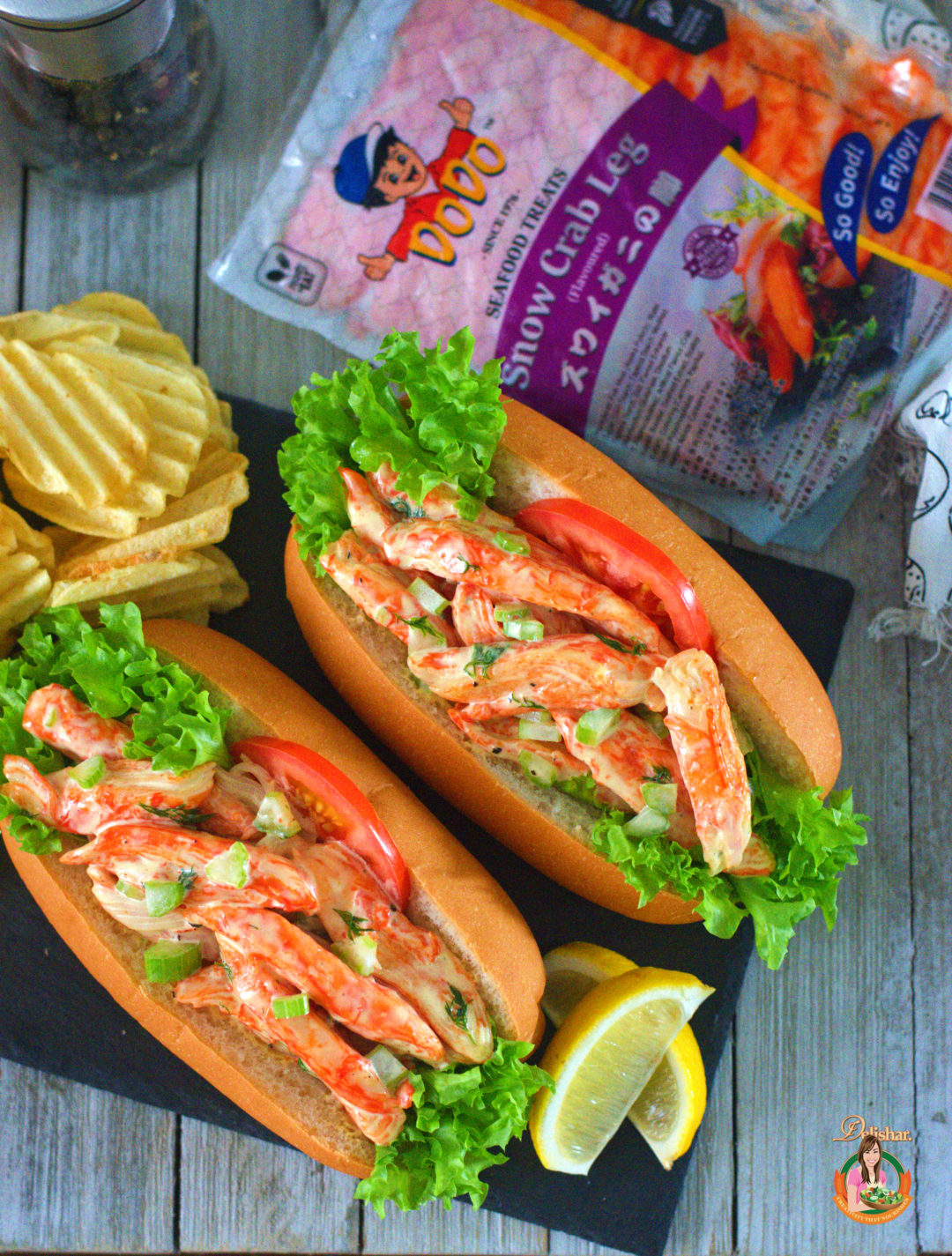 More Alaskan seafood recipes:
This post is made possible by Alaska Seafood Marketing Institute