What's better than coming home to welcoming smell of beautiful spices, and a wonderful homemade meal?
Takes only 15 minutes to prepare.
Ingredients (Serves 3-4)
250g minced beef (use minced turkey for a leaner choice)
1/2 yellow onion, diced/chopped
2 cloves garlic, minced
1 can tomato puree (410g stated on my can)
1 can kidney beans
2 stalk celery, diced
1 small green pepper, diced
1/2 tsp salt
1.5 tsp chili powder (more if you like it spicy)
1 tsp cumin
1/2 tsp dried parsley
1/2 tsp dried oregano
1/2 tsp dried basil
1/2 tsp paprika
1/4 tsp black pepper
1 tbsp EVOO
Few dashes of hot sauce to taste
Garnish
Tortilla Chips
Handful of chopped parsley
Sour cream
Shredded cheddar cheese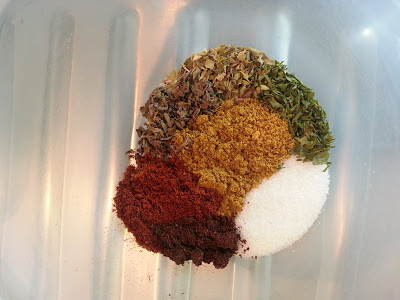 Mix all the spices together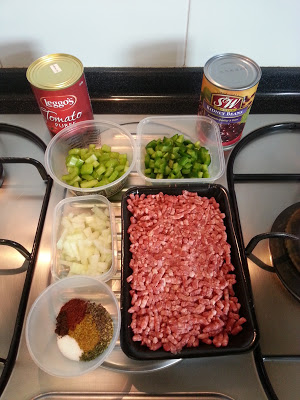 Prepare all the ingredients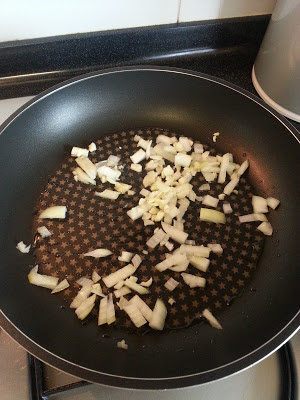 Add EVOO to the pan and heat on medium high
Saute the onion and garlic until fragrant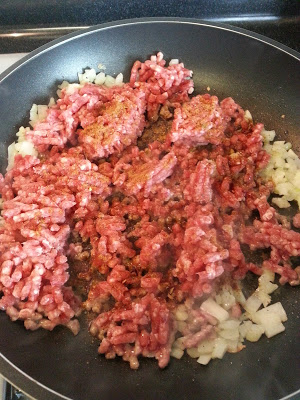 Add the minced beef and 1 heaping tsp of the spices
Brown the beef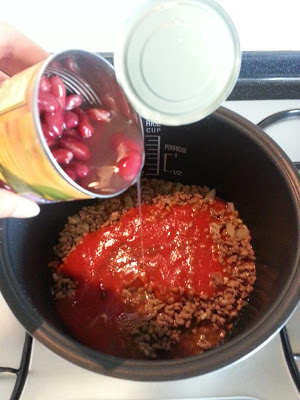 Now the hard part! (j/k)
Pour in the browned beef into your slow cooker, mine is a rice cooker with a crockpot function
Pour in tomato puree, kidney bean (juices and all), celery, pepper, spices, and hot sauce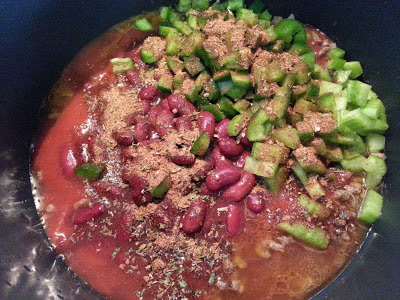 Mix well
Cook on low for 8 hours or high on 3 hours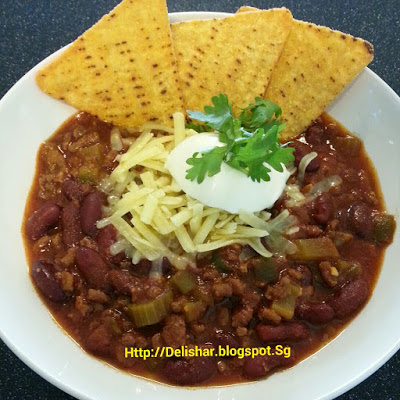 Garnish with shredded cheddar, dollop of sour cream, parsley, and corn tortilla chips
Use the chips as a spoon to scoop
I got cheese flavored tortilla, lime flavored goes very well with this dish too
Bon appetit!