This recipe is a must try! Honestly, this is one of the best wings I've ever made! The sauce is made by mixing lemongrass, lime, honey, soy, garlic, and ginger. With all the aromatics used in the recipe, how can it not be delicious?!
I would have added some chilli flakes if not for the kids. It's great on it's own or served with rice/noodles. It requires minimal clean up as long as you line your pan with foil. All you need to do is to mix, and bake. That simple! The kids loved it too!
In celebration of Le Creuset's 90th anniversary, I am hosting a 5 pcs Le Creuset Skillet Bundle giveaway worth $572! To take part in this giveaway, simply complete the rafflecopter found on THIS POST. This giveaway is made possible by the good people at Le Creuset.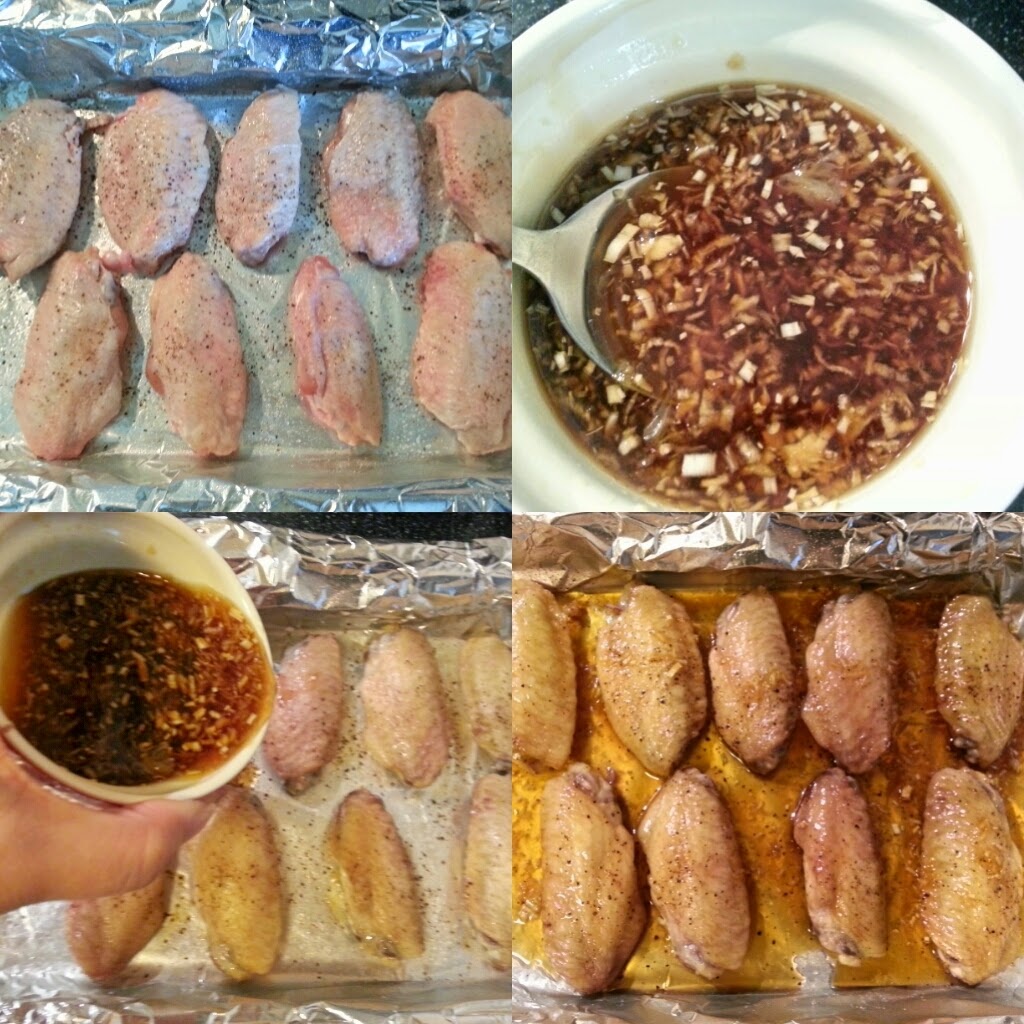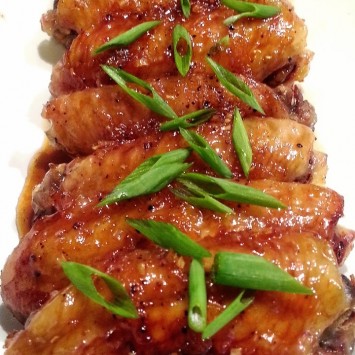 Power Sticky Wings
(Makes 10 wings)
Ingredients
2

tbsp

honey

1-1/2

tbsp

light soy sauce

Juice of 1/2 lime

1-2

lemongrass

inner soft ends minced

1

tsp

grated ginger

2

cloves

garlic

grated

Salt and pepper to taste

Chopper spring onions to garnish
Instructions
Preheat oven to 175C.

In a small bowl, mix lime, lemongrass, soy, honey, ginger, and garlic together.

Place you wings on a foil lined and greased baking pan just enough to fit your wings (not too wide or your sauce will dry up and burn).

Lay your wings on the prepared baking pan.

Season both sides with salt and pepper.

Bake for 20 mins.

Remove from oven, pour sauce over chicken.

Use tongs to coat both side of chicken with sauce.

Then bake for another 20 mins.

The sauce in the pan will thicken and turn sticky when baked.

Coat chicken with thickened pan sauce before serving.

You can cut the other half of the lime in wedges and serve on the side.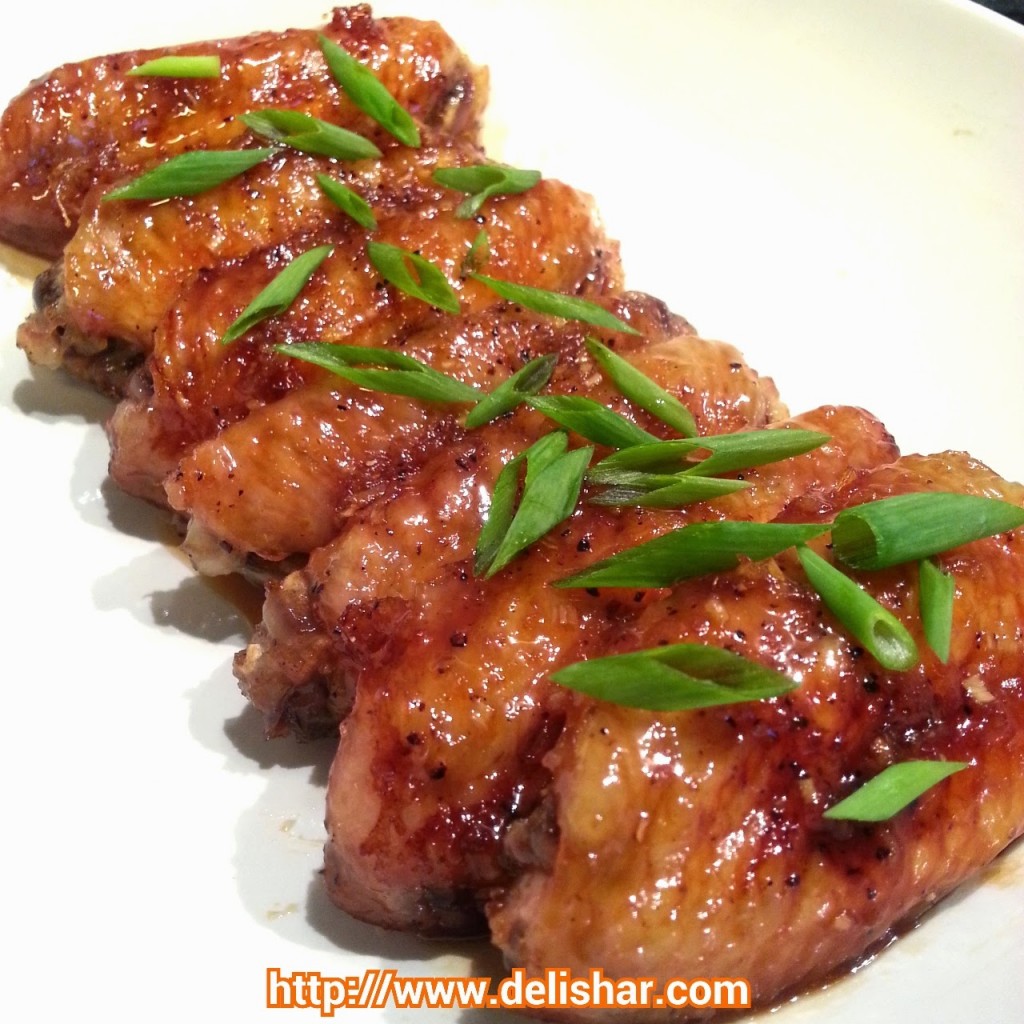 Garnish with spring onions before serving.
Bon appetit!!