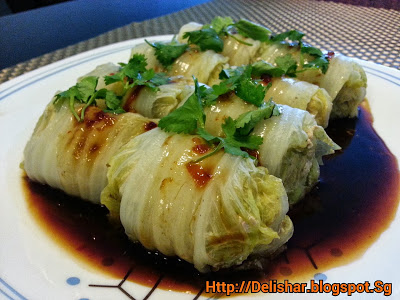 I love how this dish used NO oil at all! It's really quite simple to make this dish, although most people are put off with the wrapping part, thinking it's difficult. Surprisingly, the wrapping only took me not more than 10 mins! I steamed my cabbage wraps 2 ways. One using the rice cooker, steam it at the same time when my rice is cooking, and the other way was using my HCP and steamed in chicken stock, which is totally optional.
Ingredients (Makes about 10-12 wraps)
250g minced pork
200g prawns, minced
2 tbsp spring onions, chopped
1 tbsp ginger, grated
1 tbsp light soy sauce
1 small egg, beaten
2 tsp corn flour
1 tbsp shao xing wine
1/2 tsp sugar
12 chinese napa / wong bok cabbage leaves
2 cups chicken stock or water
Parsley for garnishing
Sauce
2 tbsp sweet chilli sauce
2 tbsp kicap manis
1 tbsp chicken stock or water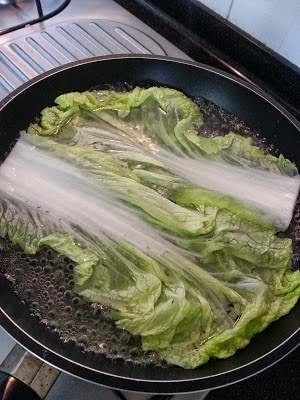 In a large pan, bring salted water to boil and blanch napa cabbage until soft (about a min)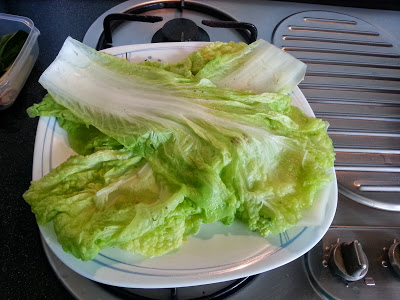 Set aside to cool.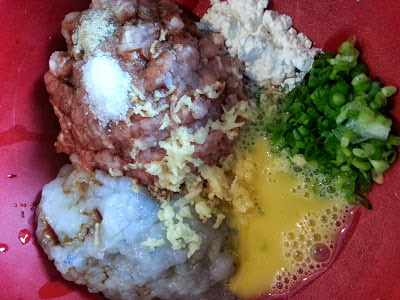 Prepare filling mixture.
Mix prawns, pork, ginger, spring onions, sugar, soy sauce, shao xing wine, egg, and corn flour.
Mix until well combined.
Leave to marinade for 30 mins.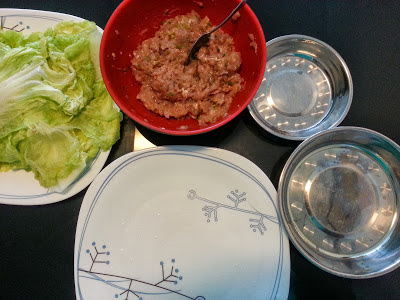 Set up wrapping station.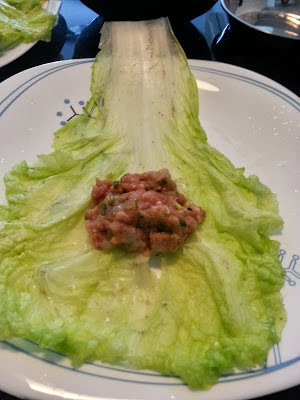 Place meat mixture about 1/4 lengthwise from the tip of the leaf.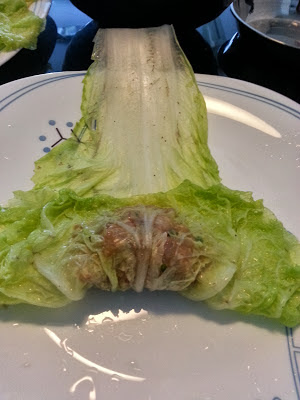 Wrap meat mixture with the top part of the cabbage.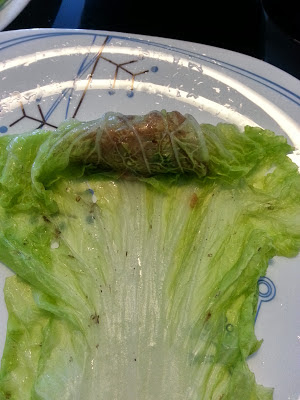 Making sure you tuck it under the meat mixture.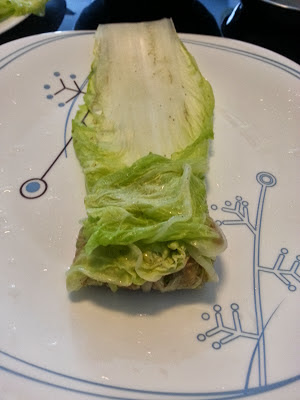 Bring the sides in.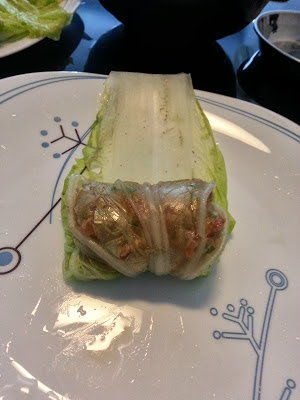 Roll it along the 'stem', tucking the sides in as u go along.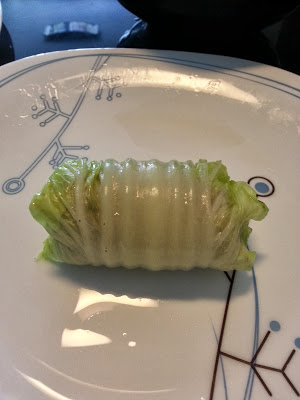 The cabbage roll should sit on it's seam.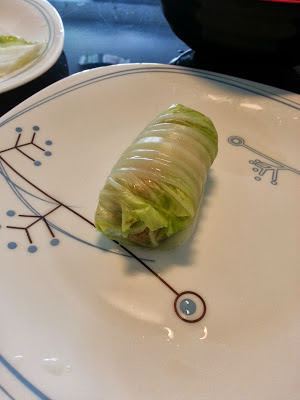 Another view.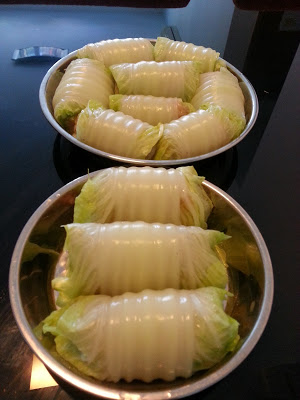 Transfer to steaming plate. Making sure the roll is still seating on it's seam.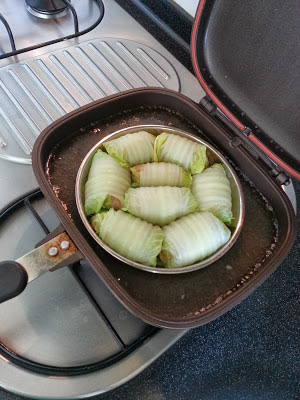 Steam with chicken stock or boiling water for 10-15 mins or until juices runs clear.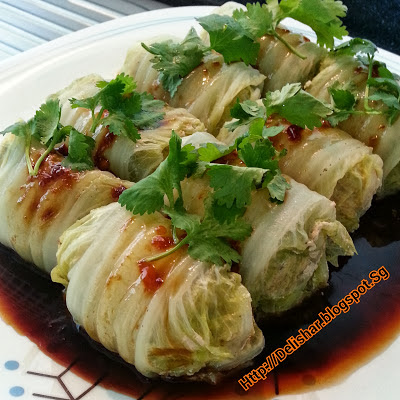 Garnish with parsley and serve with white rice or Aromatic Spiced Rice.
Bon appetit!!