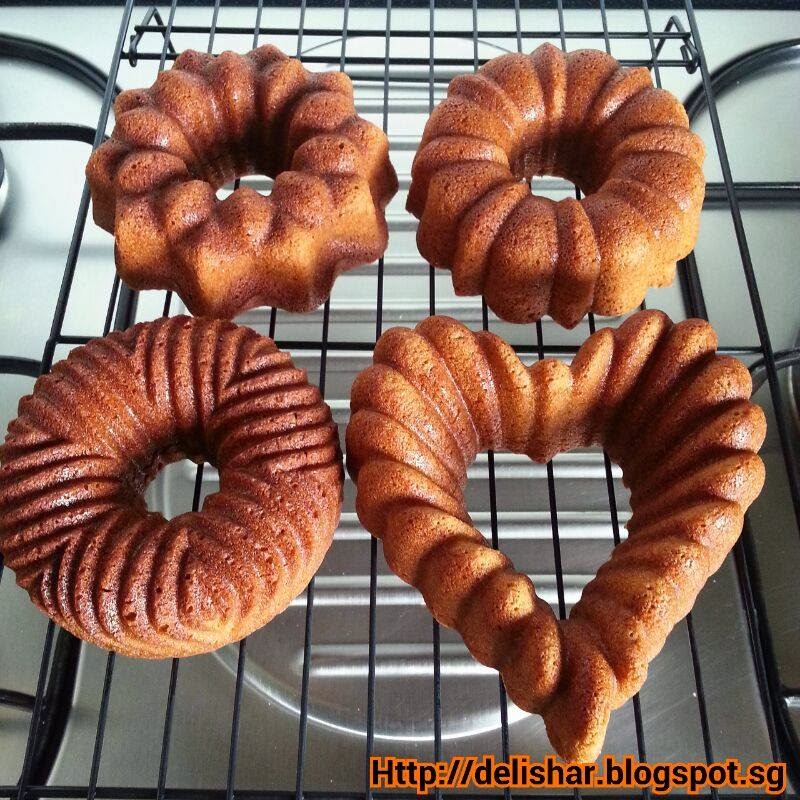 My aunt was on a kek lapis baking spree for CNY, and since each of her cake uses about 25 egg yolks, she was left with tubs and tubs of egg whites. Many of which she threw away, until I asked her to pass a tub to me so I can go on a baking egg-periment! I went home with a tub full of whites, and portioned them out to 2 egg whites, and froze them in my left over breast-milk baggies. There were at least 30 egg whites in that tub! I was itching to bake and test out my new Nordic Ware Quartet Pan that I bought myself for Xmas. It's a really pretty 9 cup bundt pan that has 4 bundt cavities, each with a gorgeous shape! I found an all egg white cake (Munavalgekook, I will not even try to pronounce that) recipe on Nami-Nami's blog and decided to adapt that recipe, but of course me being a Milo addict had to turn it into a Milo cake! It's quite like a naughty angel food cake because of the butter used. I might try to use apple sauce the next time round and see how it pans out.
The result wasn't too bad at all! It produced a very nice crust with a soft, dense, and pretty moist center. I wouldn't say it was very moist compared to the cakes that has yolks in it, but for an all egg white cake, it was moist enough. I actually like it better the next day, although it lost its nice firm crust, but it got more moist! I did cut back on the sugar but still found it slightly too sweet though, but perhaps it's just me. 🙂
Ingredients
6 large egg whites, about 240g
210g caster sugar
110g all purpose flour
50g milo powder
1 heaping tbsp corn flour
1 tsp baking powder
100g salted butter, melted and cooled
1 tsp vanilla extract
Methods
Preheat oven to 180C.
Whisk eggs until bubbly, and slowly add in 2 tbsp sugar.
Continue to whisk until soft peaks formed.
Sieve corn flour, all purpose flour, baking powder together.
Add caster sugar and Milo into flour mixture and use a whisk to mix until evenly distributed.
Gently fold in dry ingredients into egg mixture in 3 portions.
Fold in butter and vanilla extract until combined.
Bake for 30-40 mins (I baked mine for 30 mins in my quartet pan) on 180C or until skewer comes out clean.
Cool for 15-20 mins before inverting on a wire rack to cool completely.
Enjoy with a glass of milk!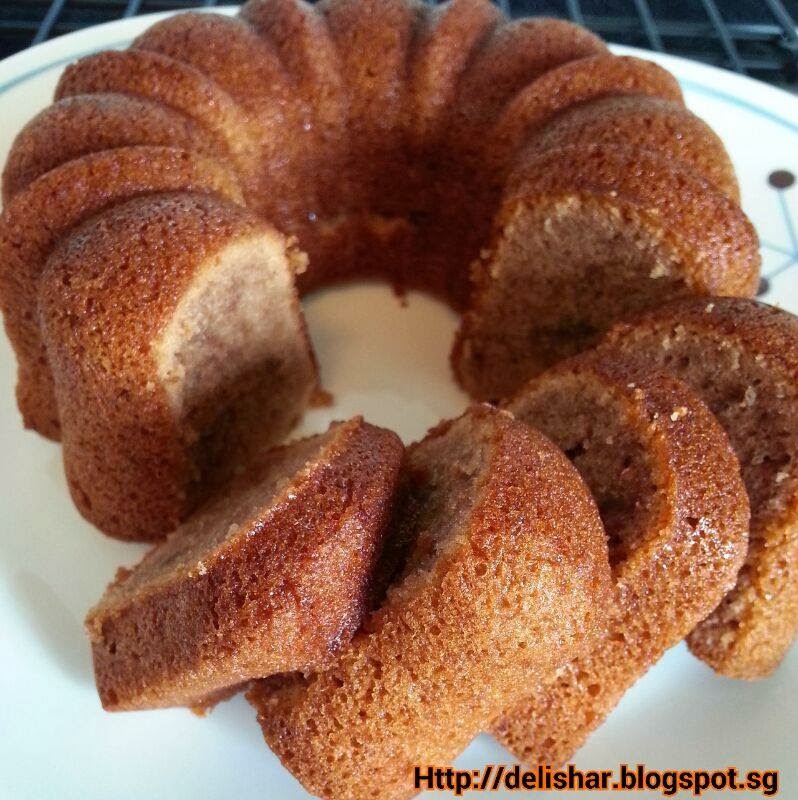 Bon appetit!!
Don't forget to follow my blog, click "Join this site" on the right side bar!