A friend of mine and I were talking about Indian Cuisine. Interestingly, it is one of those cuisine that I enjoy, but have never really attempt to understand. I always have the misconception that it labour intensive, and requires a lot of time for prepare a meal. The other thing that kept me away was the unfamiliar herbs and spices used in indian cooking.
So when she sent me a recipe from her mom, I took a glance at it and was pleasantly surprised at how simple it was! She gave me a recipe of Masala Prawns which I'll share as soon as I get to making it when I feel better from my surgery. One dish that I have always liked was Chicken Tikka Masala. I'm so glad that it was so easy (in my opinion) to put this dish together. Thinking about it now is making my mouth water.
I'm also a big fan of spiced Basmati rice, I'd recommend you to stir in some raisins into the spiced rice when it's done. The sweetness will come together nicely, and give the whole meal a nice oomph! And this is coming from someone who does not enjoy raisins. I did not add any to this recipe, simply because I ran out of raisin. I though I still had some for the girls, but I was wrong.
If you are a regular reader, you'll know by now that the husband rewards me with a kiss when a meal I made was exceptionally nice. This is one such meal. 🙂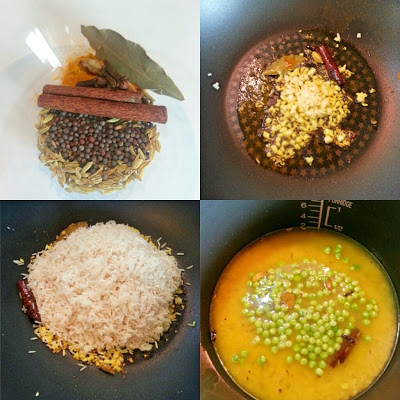 Spiced Basmati Rice
Ingredients
2

cups

basmati rice

rinsed

2

tbsp

coconut oil / butter

3

cloves

garlic

minced

2

cardamom pods*

1

inch

cinnamon*

3

cloves*

1/2

tsp

cumin seeds*

1/2

tsp

mustard seeds*

1/2

tsp

turmeric powder*

1

bay leaf*

1

shallot chopped

1/2

cup

frozen peas

Chicken stock

Raisins

optional
Instructions
Heat pan on med high, add oil when pan is hot.

Saute onion until soft, then add spices marked *.

Saute for 30 seconds, then add garlic, and saute for another 30 secs.

Add rice and toss to coat, and remove from heat.

Transfer rice to rice cooker and add enough chicken stock on rice cooker pot indicator.

Add frozen peas, and cook as per normal.

When rice is cooked, fish out bay leaf, cardamom, cinnamon, and cloves.

Add raisins and fluff rice.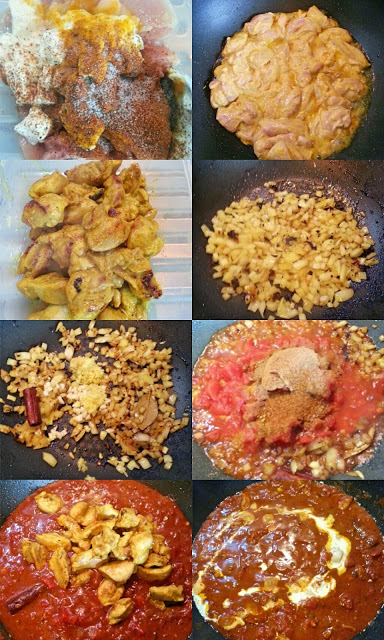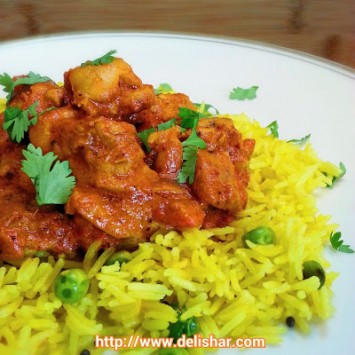 Print Recipe
Chicken Tikka Masala
Ingredients
Chicken Tikka Marinade
500

g

chicken thighs

cut to 1 inch pieces

3-4

tbsp

plain / greek yoghurt

1/2

tsp

turmeric powder

1/4

tsp

cayenne pepper or to taste

1/4

tsp

black pepper

1/4

tsp

garam masala

1/2

tsp

curry powder

Juice from 1/2 lemon

Salt to taste
Masala Sauce
2

tbsp

coconut or butter

3

cardamom pods

2

cloves

1

bay leaf

1

inch

cinnamon

1

yellow onion

diced

1

tbsp

grated ginger

3

cloves

garlic

minced

1

tbsp

ground cumin

1/2

tbsp

ground coriander

1/4

tsp

cayenne pepper or to taste

1

can tomato puree

14.5oz or 411g

2

tbsp

tomato paste

1

cup

water

1

heaping tbsp brown sugar

3/4

tsp

garam masala

4

tbsp

heavy cream

Salt to taste

Chopped cilantro to garnish
Instructions
Add all the ingredients for the chicken except oil into a bowl and toss to combined.

Leave to marinade for 30 minutes.

Heat wok on med high and add oil.

Brown chicken, then set aside.

In the same wok, heat on med high and add oil.

Saute onion until softened, then add cinnamon, cardamom, bay leaf, cloves, and garlic.

Saute for 30 secs, until fragrant.

Then add tomato puree, cumin, garam masala, coriander, cayenne pepper, and tomato paste.

Stir to combine.

Add sugar, and season with salt to taste.

Bring to boil, add browned chicken pieces, and add enough water to cover chicken.

Stir to combine, and lower heat to med low.

Allow to simmer, covered for 20-25 minutes until sauce thickens, and chicken is tender.

The sauce should be of thick pasta sauce consistency, so add water or turn up heat to adjust to that consistency.

Turn heat to low, then pour in cream.

Season with more sugar, salt, cayenne pepper, garam masala if needed.

Remove from heat, and fish out bay leaf, cardamom, cloves, and cinnamon stick.

Serve on spiced basmati rice, garnished with chopped cilantro.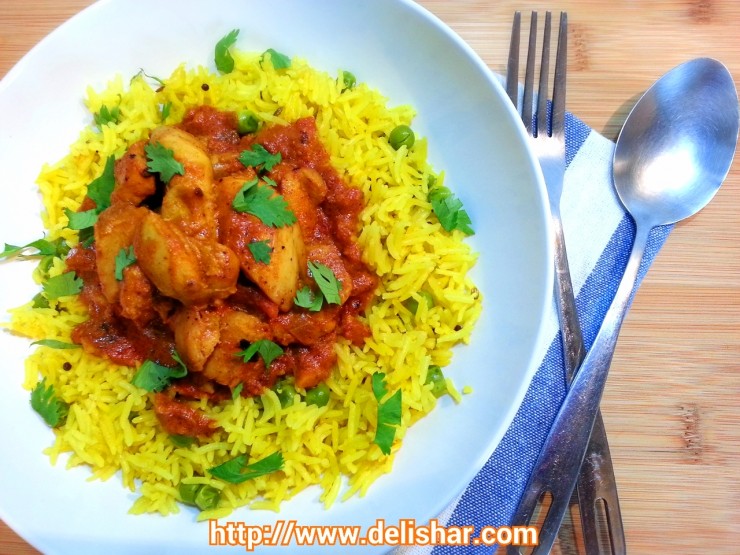 Bon appetit!!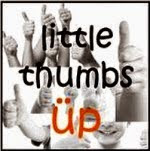 I am linking this post to the event "Little Thumbs Up (May 2015: YOGURT)" organised by Zoe of Bake for Happy Kids and Doreen of My Little Favourite DIY, and hosted by Cheryl of Baking Taitai