I don't think Beef Pho needs much introduction. Pho is still one of the husband's favourite meal. It has a richly flavoured broth that satiates but doesn't leave feeling like you just consumed a heavy meal. Plus it's really pretty simple to make. Every time I make Pho, the husband will be grinning from ear to ear. The kids will always ask for 2nd servings of soup, and slurp every last drop ever so loudly. 🙂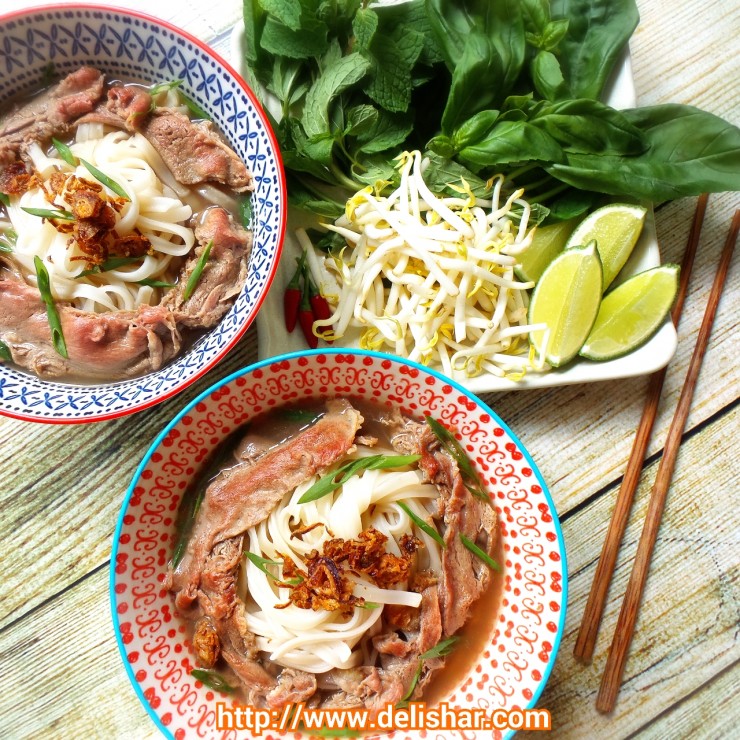 Roasting the ginger and onion gives the broth depth. Cooking it with the skin/paper still on, ensures that it releases maximum flavour. All the herbs and spices used gives the broth a warm, yet refreshing note. To me, the key to a bowl of good Pho lies in the broth, and of course the fresh herbs that accompanies. If you are not a beef eater, check out my Chicken Pho (Pho Ga) recipe that I shared on my cooking blog a while ago.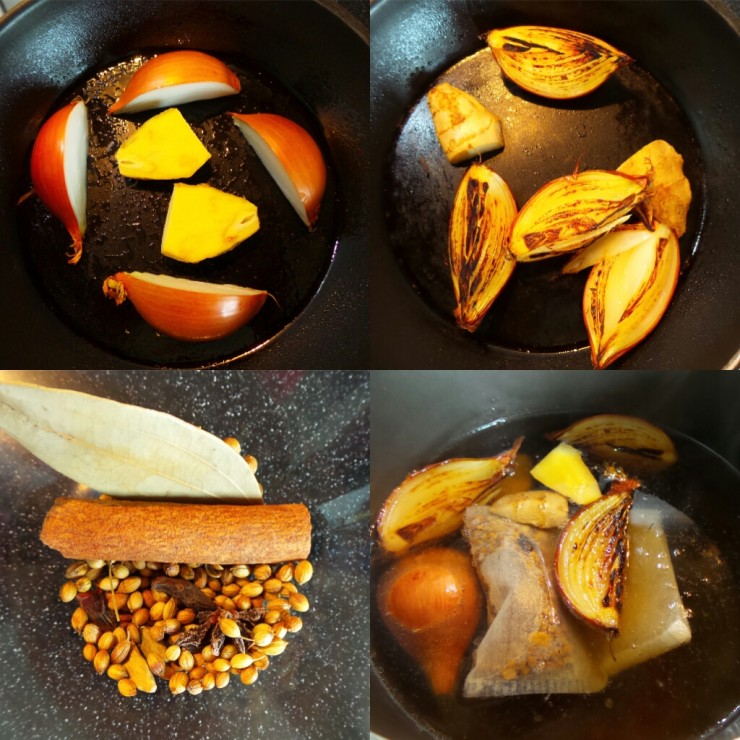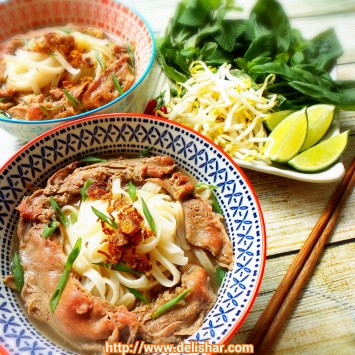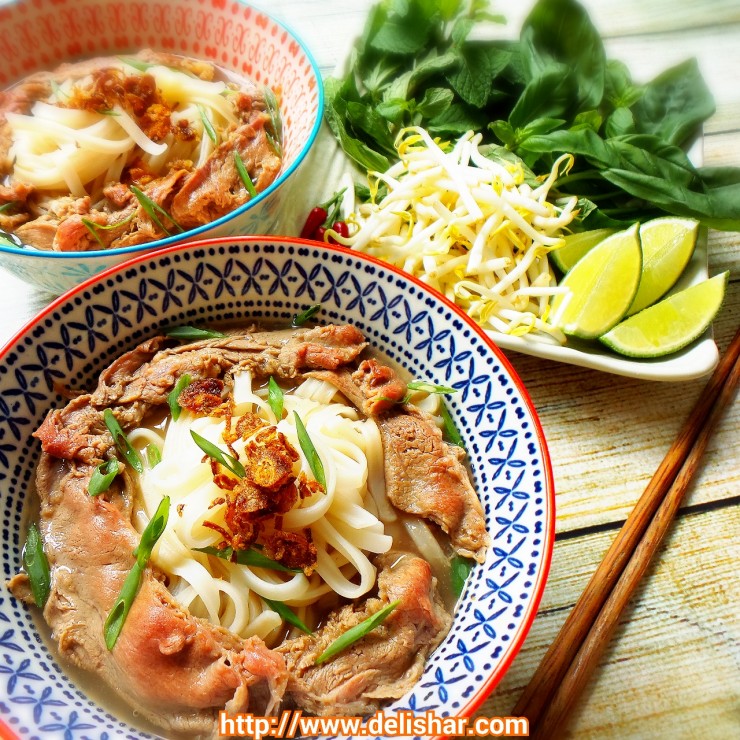 Beef Pho
Ingredients
300-350

g

thinly sliced beef

I used shabu shabu beef

1

unpeeled yellow onion

quartered

2

inch

unpeeled old ginger

1

tbsp

coriander seeds

1/2

cinnamon stick

1

star anise

2

cloves

2

cardamom

1

bay leave

2

tsp

sugar

adjust to taste

2

tbsp

fish sauce or to taste

1.5

L

beef stock

preferably low-sodium

4

servings of rice noodle / stick

1

cup

bean sprouts

to serve

Lime wedges

to serve

Thai Basil leaves

to serve (I didn't have any so used sweet basil from garden)

Mint leaves

to serve

Fried shallot

to garnish

Scallion

to garnish
Instructions
In a lightly greased pan, toast onion and ginger until charred on both sides.

Ginger should be softened.

Meanwhile place all the spices into a herb baggie or tie it up in a cheese cloth.

Slice the ginger into thin pieces and place it in a pot together with the spices and charred onion.

Add beef stock and bring to boil.

Season with fish sauce and sugar to taste.

Then lower heat to a simmer.

Cover and cook for 15-20 mins.

Meanwhile, you can prepare your rice sticks as per package instructions.

Place the prepared rice stick in serving bowl, and add beef on top.

Pour boiling hot beef broth over the sliced beef to cook it.

Garnish and serve.

Serve with the fresh herbs, bean sprouts, and a side of lime wedge.